Not One COVID-19 Case Has Been Linked to a Frontier Airlines Flight*
If you've been holding back from traveling with Frontier for fear of getting COVID-19, the following data from the CDC indicates that it might be time to start flying with us again: 
*From January to June not a single case of COVID-19 had been traced to a Frontier Airlines flight, factoring in more than 4 million people who flew with us during that time period. 
Beyond the data, let's address some common customer concerns about flying in the time of COVID-19. 
I'm worried about being in a confined space onboard a plane and breathing the same air as other passengers.
Did you know that fresh, outside air is circulated throughout the cabin every 3-minutes, while old air is pushed back outside? Because of how air circulates and is filtered on airplanes, most viruses and other germs do not spread easily on airplanes (Centers for Disease Control and Prevention, 2020).
In addition, our aircraft are some of the newest in the industry and equipped with state-of-the-art filtration technology. All Frontier aircraft are equipped with High Efficiency Particulate Air (HEPA) cabin recirculation filters, which are capable of capturing respiratory virus particles at more than 99.9% efficiency and are similar to those used in hospital environments.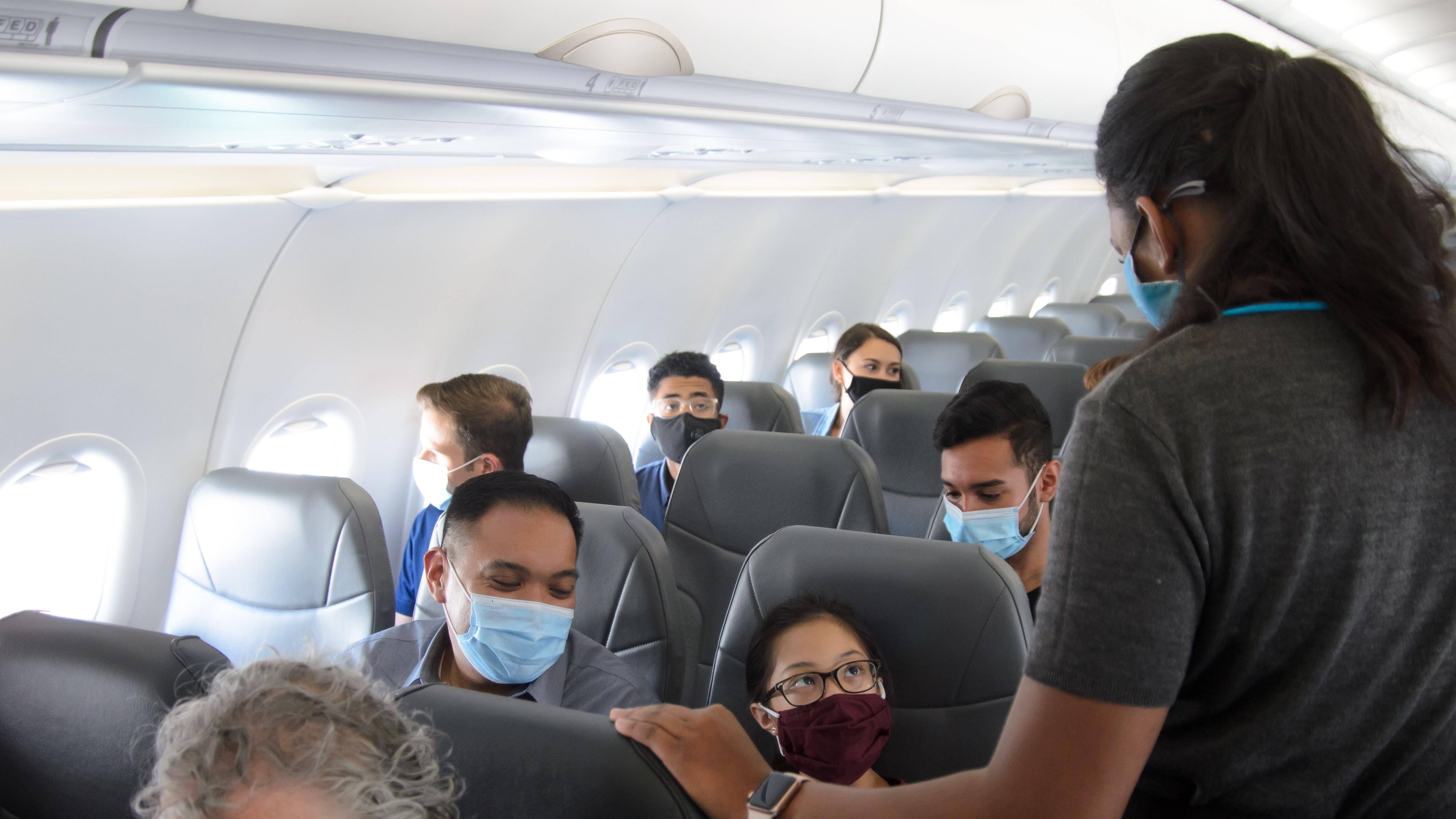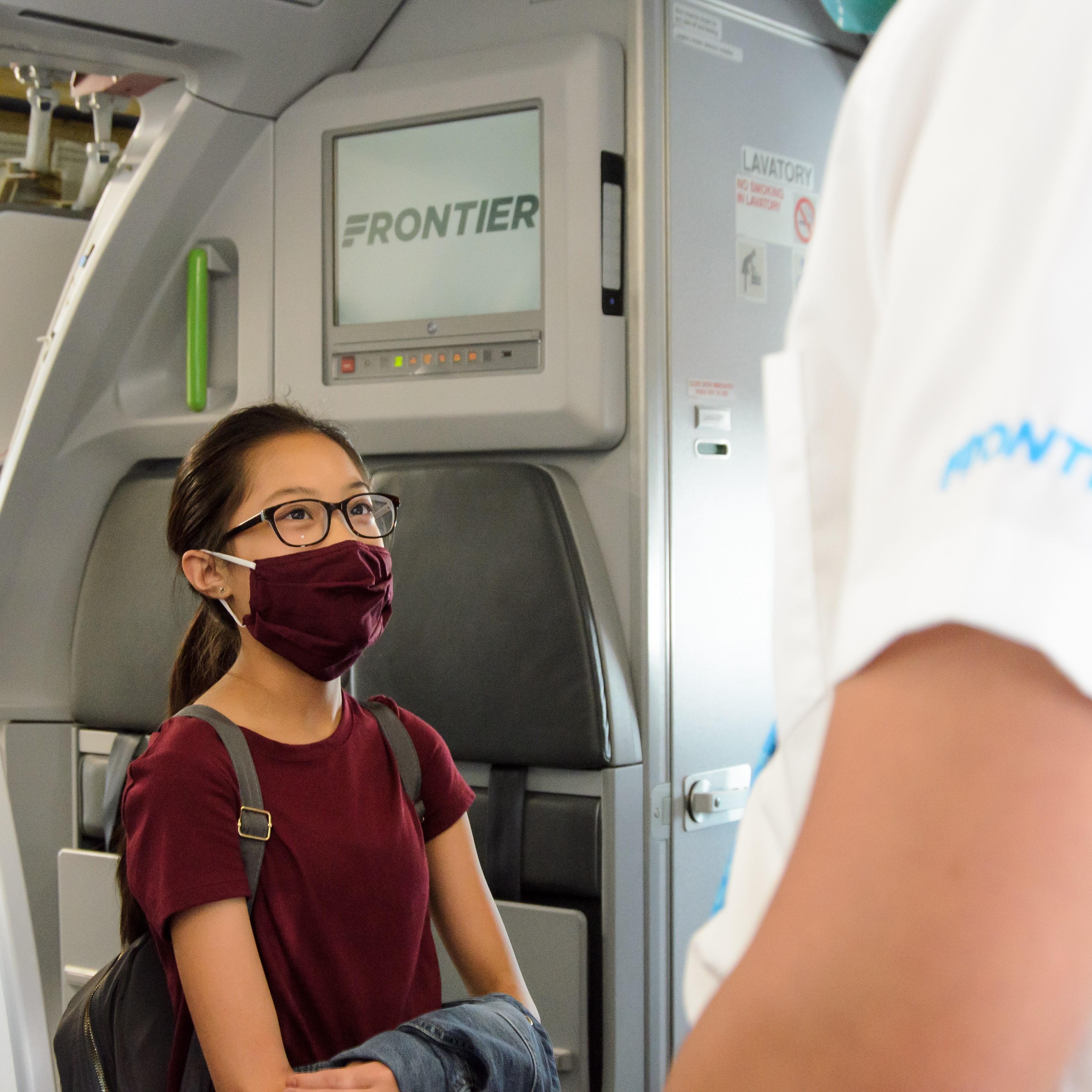 How clean is it onboard the plane?  
Frontier uses EPA-approved solutions onboard every in-service aircraft that are highly effective against viruses and microbials. The first is an anti-viral cleaning and disinfection solution applied between flights on common high-touch points and used for thorough overnight cleanings that cover passenger seating, cabin walls, lavatories, galleys and overhead bins. The second solution is applied on a routine basis using a fogging technique that reaches virtually every surface and forms a protective shield that continues to be effective against viruses and microbials for up to 30 days.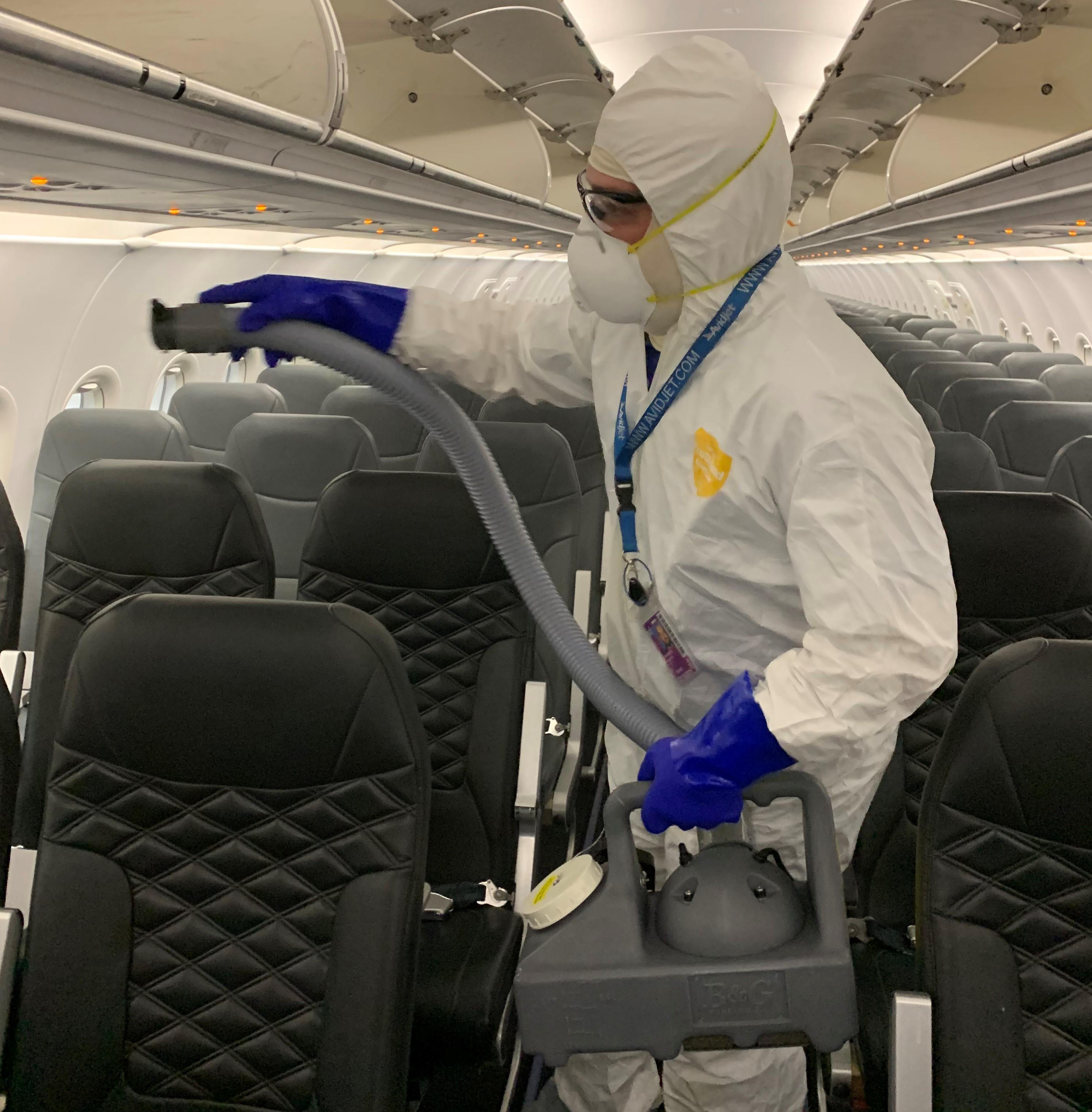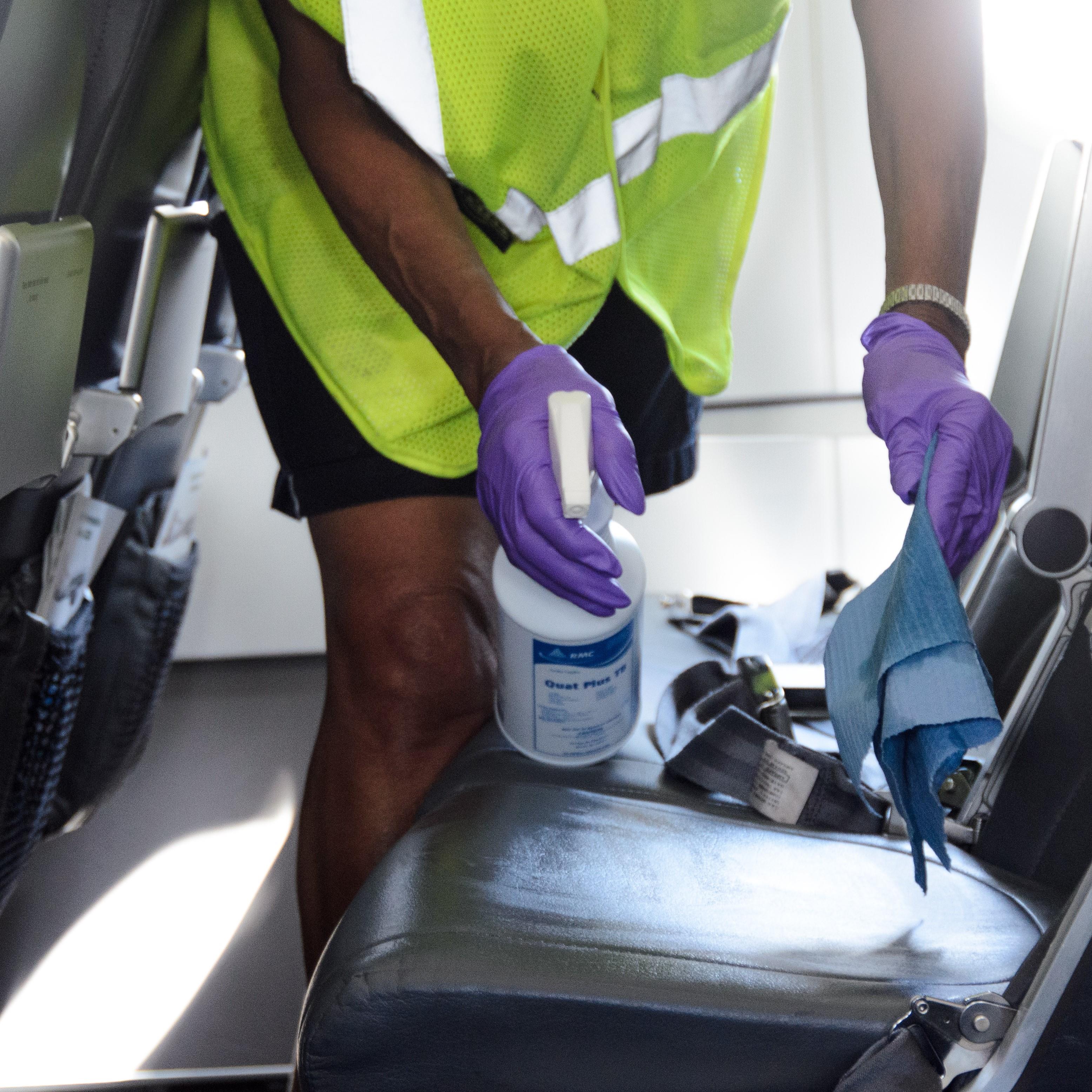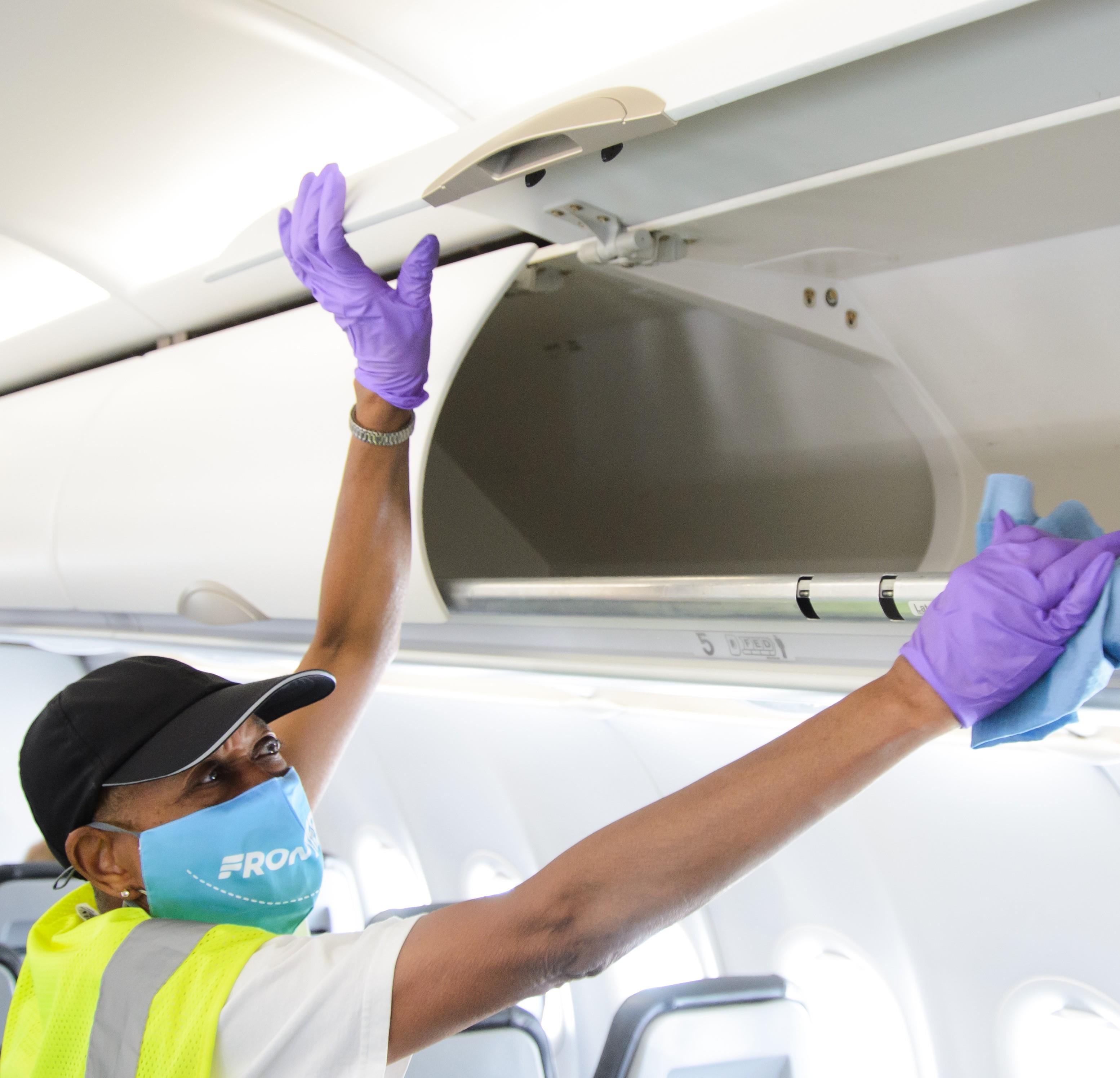 I'm concerned that passengers with COVID may be traveling on my flight. 
This is a valid concern and one that we address in a couple of ways. First, every passenger's temperature is screened at the gate via a touchless thermometer. If you're temperature reads 100.4 or higher, you will not be allowed to fly.
Also, when you check-in for your flight on our website or mobile app, you will be asked to accept a health acknowledgment stating: "In the last 14 days, neither you, nor anyone in your household or that you have come in close contact with, has tested positive for, exhibited symptoms of, or been advised to quarantine for COVID-19."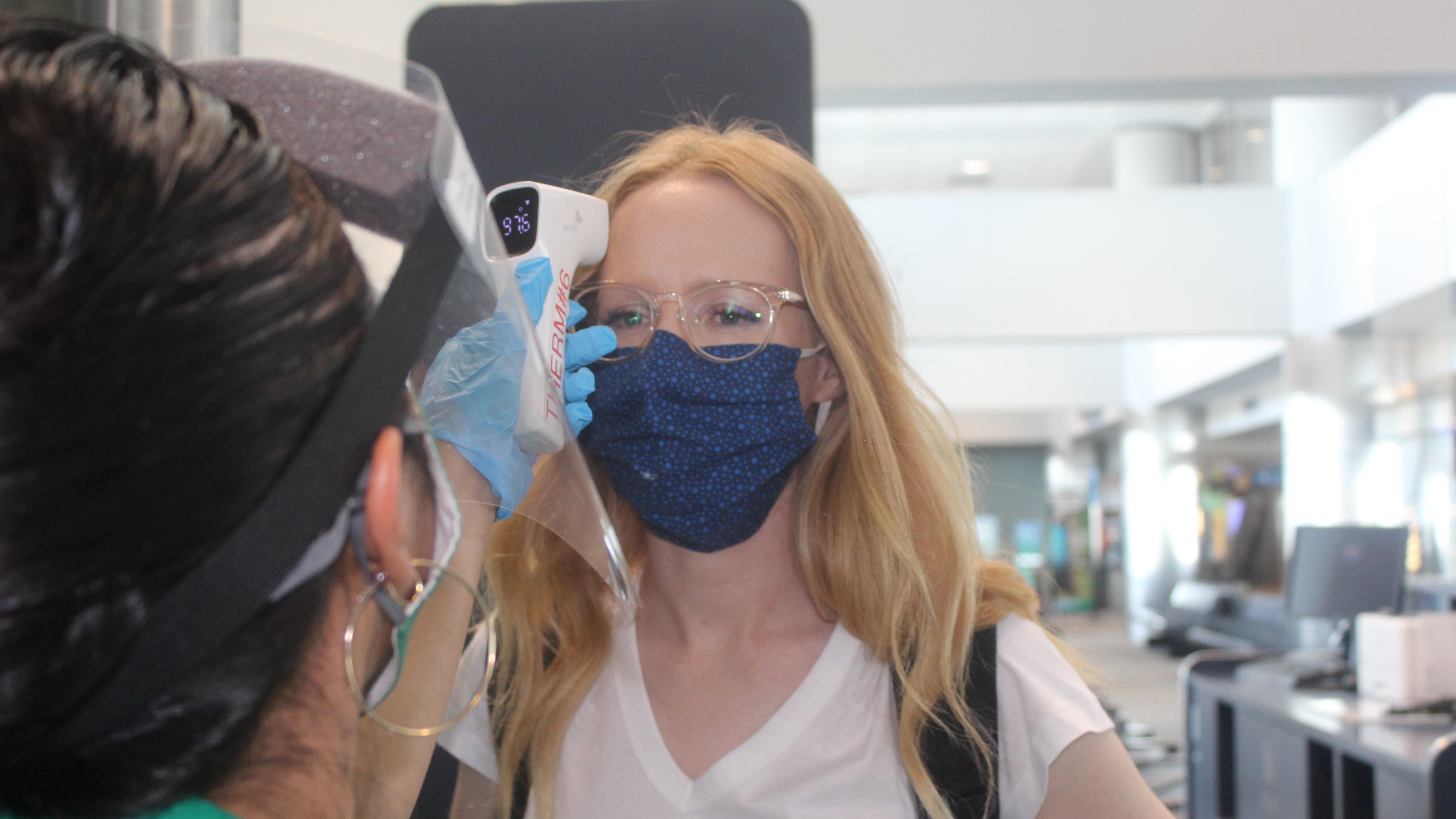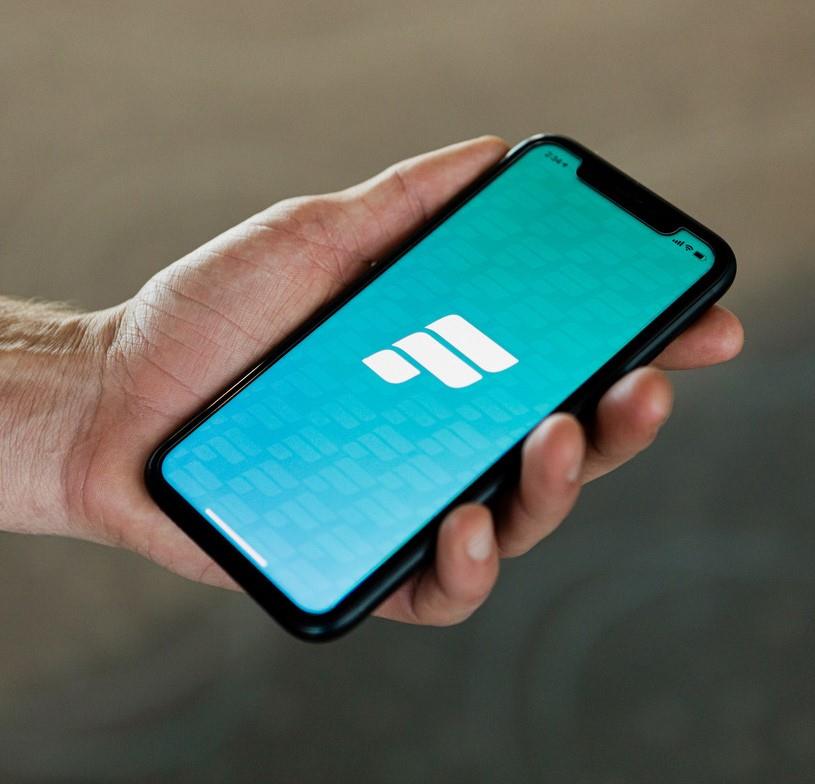 I'm worried that other customers may not be wearing a face mask at the airport, or on the plane.
Frontier customers are required to wear a face-covering over their nose and mouth throughout their journey. This includes all ticket counters, gate areas, and onboard our aircraft. If a guest is not wearing a mask, or wearing it incorrectly, our flight crew will ask the customer to put on a mask in the manner it should effectively be worn.
Frontier flight crews are also required to wear face-coverings while working.
Learn more about the steps we're taking on and off the plane to ensure your health and safety while traveling with Frontier at www.flyfrontier.com. Happy & Safe Travels from our family to yours.