At Frontier, each team member plays a vital role in ensuring every plane takes off safely and on time. One of the most notable of these roles is the pilot. A pilot's job takes hard work, attention-to-detail, and someone who can handle working an unconventional schedule. One of the many pilots who gets the Frontier fleet off the ground is Captain Bryce Gordon, a man who has dreamed of being a commercial airline pilot since he was nine years old.
Captain Bryce Gordon is an Orlando-based member of Team Frontier. He started with Frontier in December 2013 as a First Officer and grew into a position as Captain. "One thing I love about my job is that no day is the same. Every day brings new challenges that keep the job fresh and exciting," says Gordon. His day can start anywhere from 12 a.m. to 11:59 p.m. and a typical shift can last between four to twelve hours per day. There are a myriad of day-to-day differences to face in this position, such as managing tarmac congestion, instrument approaches, short runways, and weather. "The one thing that is consistent in my job is that I am fortunate to work with outstanding crews at every airport I fly into."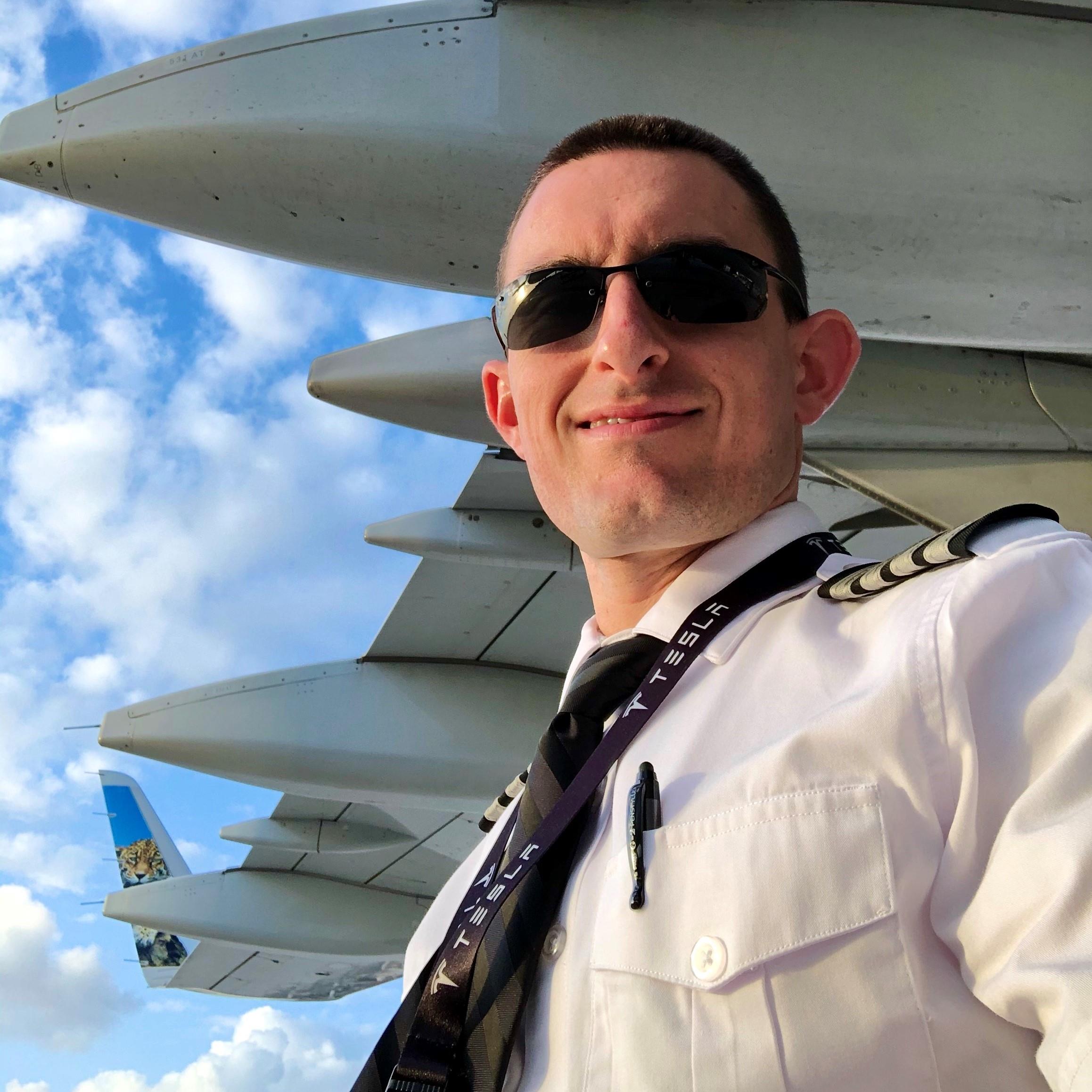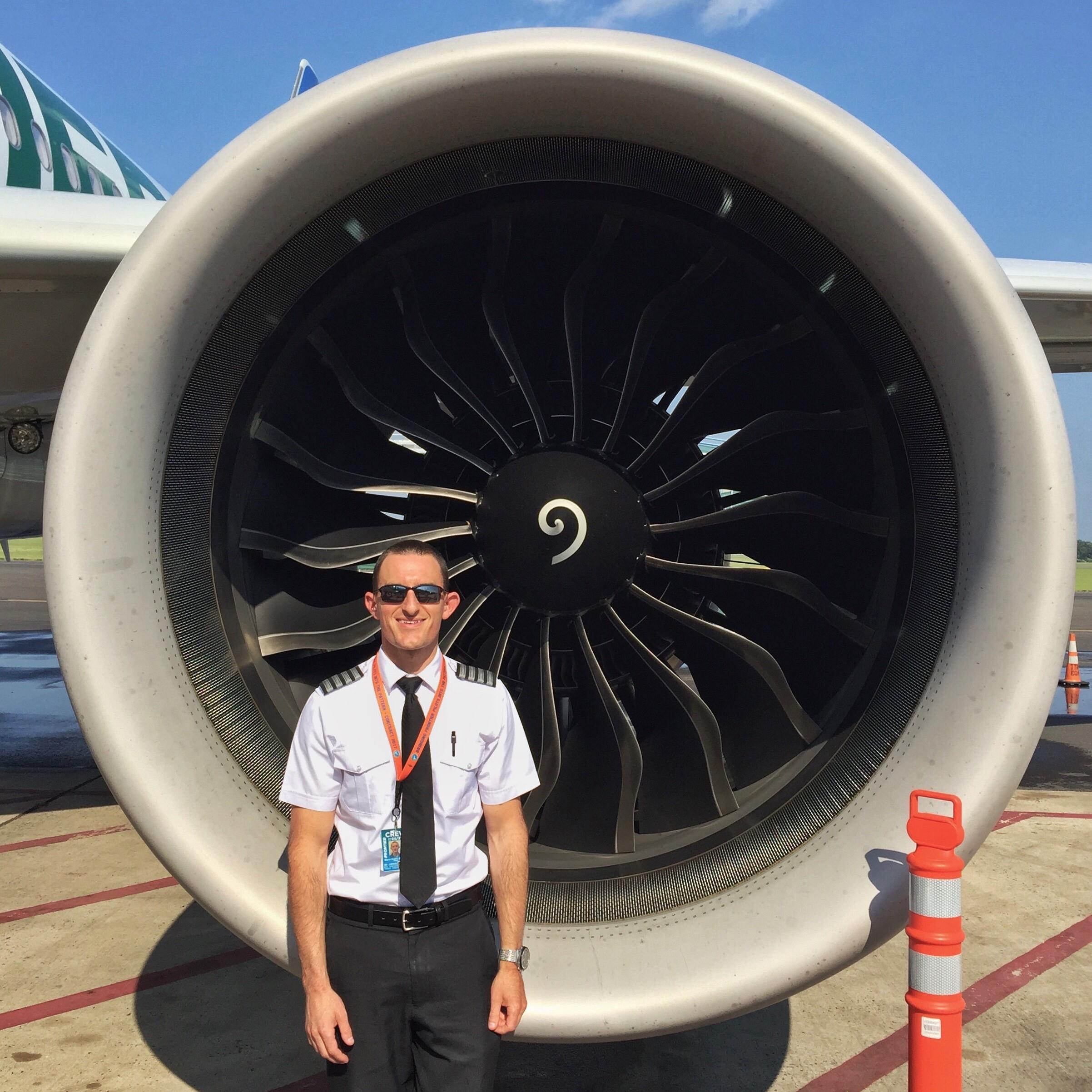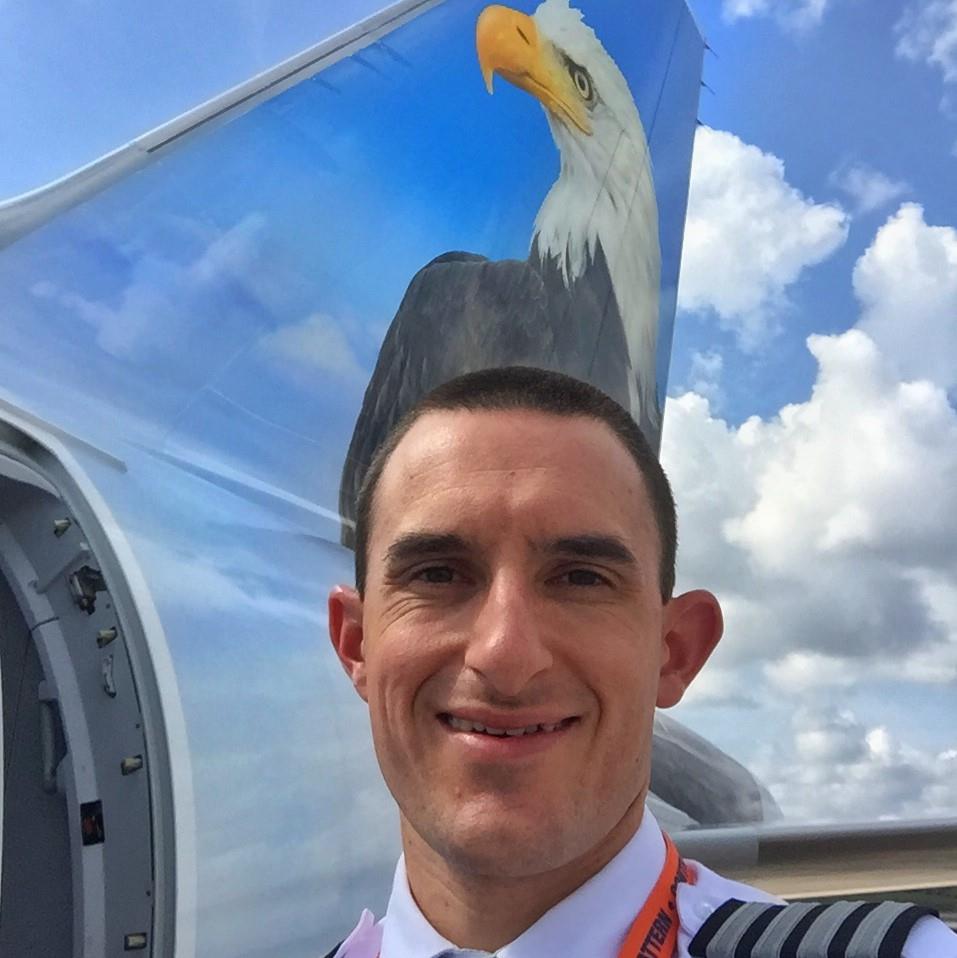 Prior to flying with Frontier, Gordon flew for a now-defunct regional airline that operated domestic and chartered services and was headquartered in Cheyenne, Wyoming. Gordon was based in Denver, Colorado at the time. "It's hard to think of a better first airline job. Looking back on it, I think of it more as an apprenticeship than a job." Gordon attributes his time at a small regional airline with preparing him for his job with Frontier. "The turboprop planes we flew had no autopilot or GPS, and we typically flew in some pretty bad weather in the Rockies and upper Midwest." This instilled Gordon with two valuable lessons for any pilot. The first, situational awareness, is something that is necessary for any pilot to be able to navigate through any situation. Additionally, very few pilots are able to gain experience in hand-flying a plane, giving Gordon a skill that can be used in both good and bad weather when flying for Frontier.
One of Gordon's favorite things about being a pilot is connecting people with loved ones across the country. "At the conclusion of almost every flight, I see many thankful people. People who love our product because it has brought them closer to their friends and family. Isn't that what life is about, being with the people that we love?" Gordon says. Like many others, Gordon loves our friendly animal plane tails. When asked what his favorite flying companion is, Gordon said, "probably Gordon the Golden Eagle, for obvious reasons." When it comes down to why he became a pilot, Gordon says, "The airline industry is unique in many ways. Like any industry, it takes people who are excited about what they do to make it great. I feel a great reward in knowing that I get to be part of something so amazing." Gordon approaches every day on the job with the same commitment and hard work it took him to achieve his lifelong dream of becoming a pilot.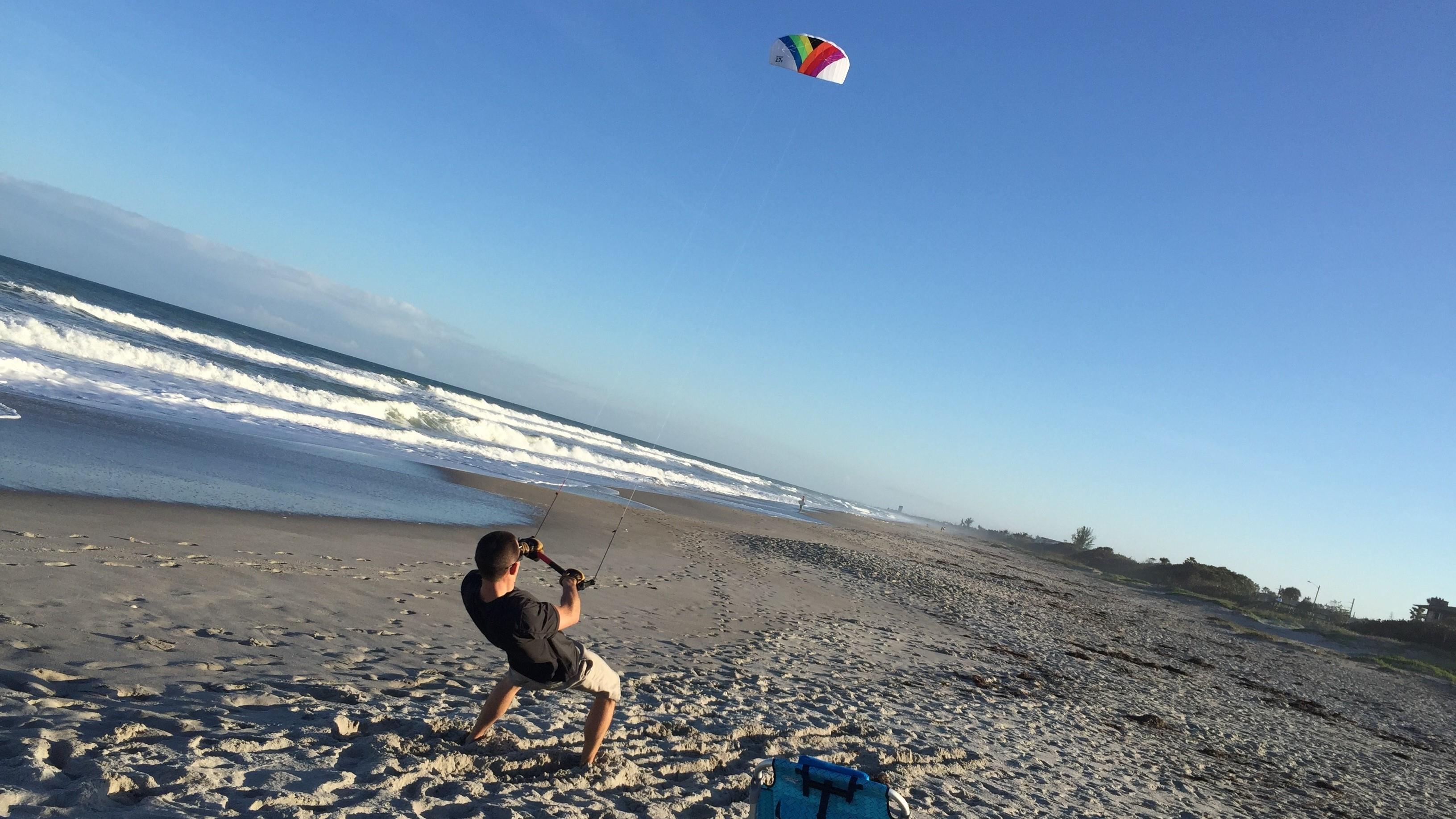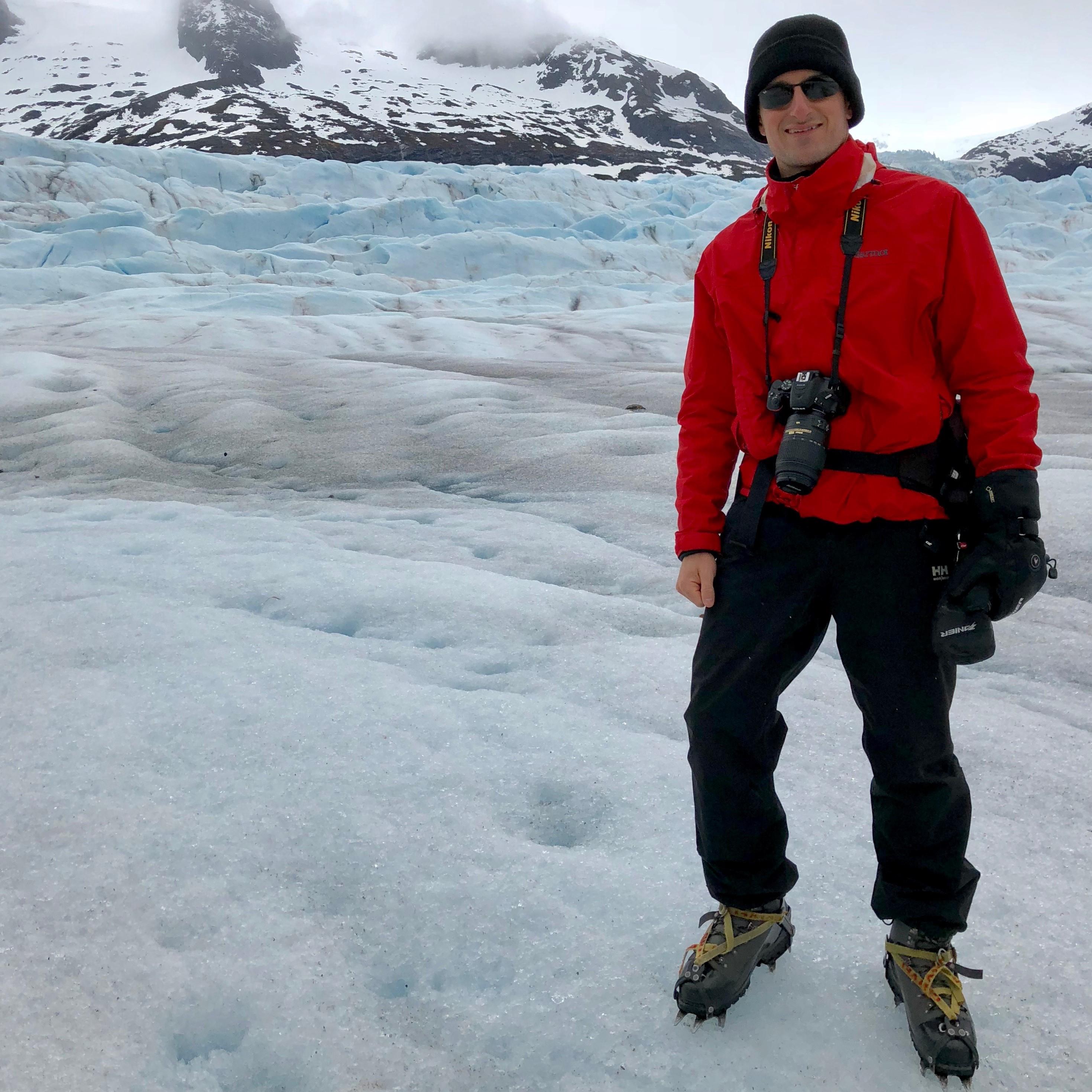 Outside of work, Gordon goes to the beach almost daily. He enjoys photography, astronomy and, of course, traveling. His favorite place that he has flown to with Frontier is Ontario, CA, since it's close to where he grew up. As far as where else he'd like to travel, a trip to French Polynesia with his wife is at the top of his list. Gordon is also very interested in science, technology, engineering and spaceflight. "I'm a big proponent of combating climate change, as well as using science and engineering to push the boundaries of humanity," Gordon said. Some of his inspirations include companies such as SpaceX and Tesla, who use these qualities to go against the status quo and push possibility to the next level.
Each member of the Frontier family plays a unique role in helping us maintain our promise to provide Low Fares Done Right. Gordon is one of many pilots who are proud to connect people with those that matter most.