Quirky, green, colorful, calming, and cultured, Portland is a true Pacific Northwest treasure. But while Portland is beautiful year-round, there's something special about Stumptown in the fall. The trees transform into a vibrant rainbow of colors, the air gets the perfect chill, and the city comes alive with the year's penultimate season.
As a city that thrives on the unconventional, a trip to Portland is bound to bring you to unexpected experiences and unique flavors. So if your fall plans include a trip to the City of Roses, we can help you find the best ways to enjoy Portland.
What to Do
With all of the natural and city attractions near and far, driving will help make the most of your time exploring all the major sites. Consider renting a car to give you freedom to explore more of the city.
Spend a day at Cannon Beach with views of Haystack Rock.
A quick one hour and a half drive from Portland, Cannon Beach offers incredible views of the infamous 235-foot sea stack. Expect to drive through a forest of tall greenery on your way there. Enjoy the calming, white waters and grey skies that highlight the mystery and intrigue of Haystack Rock.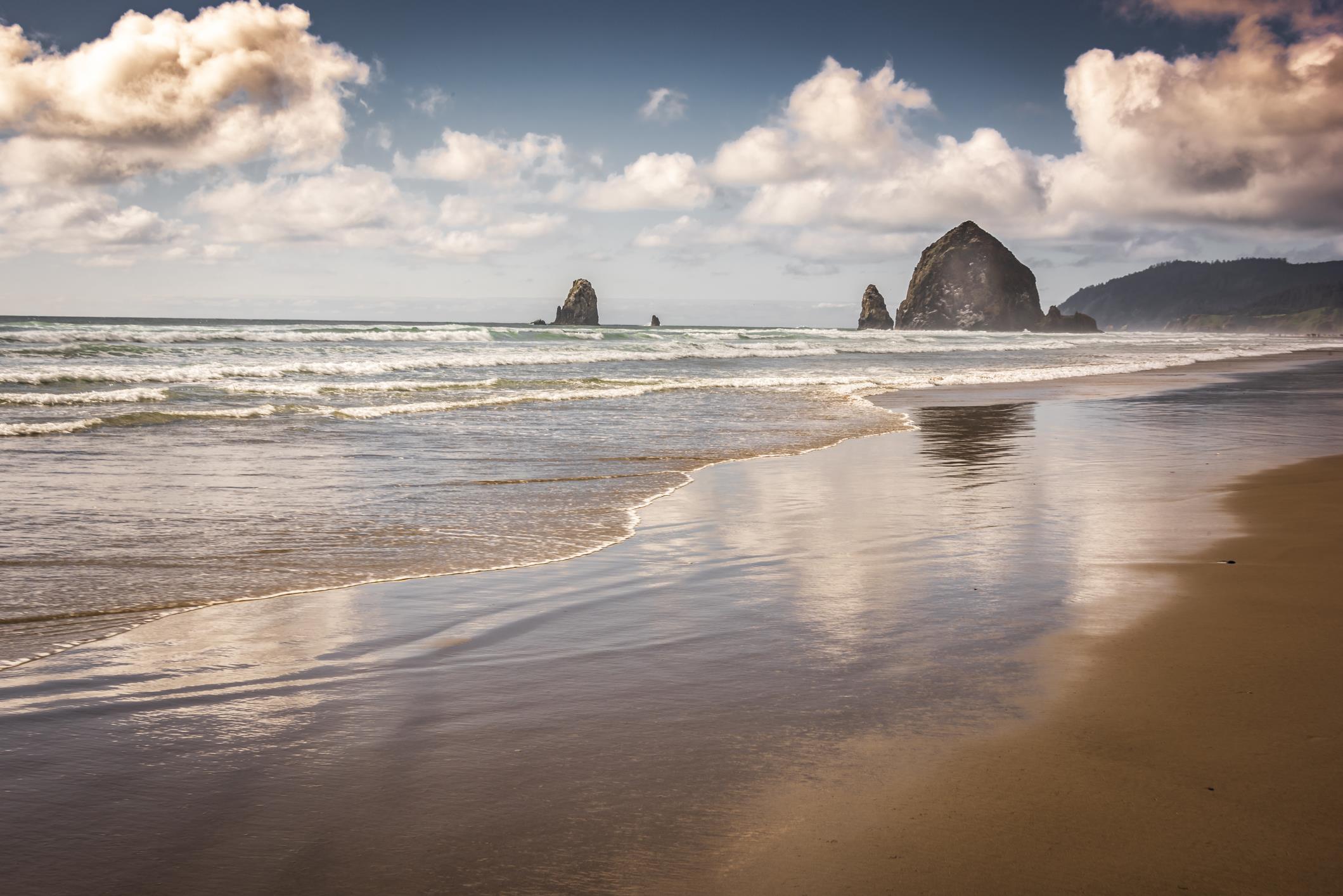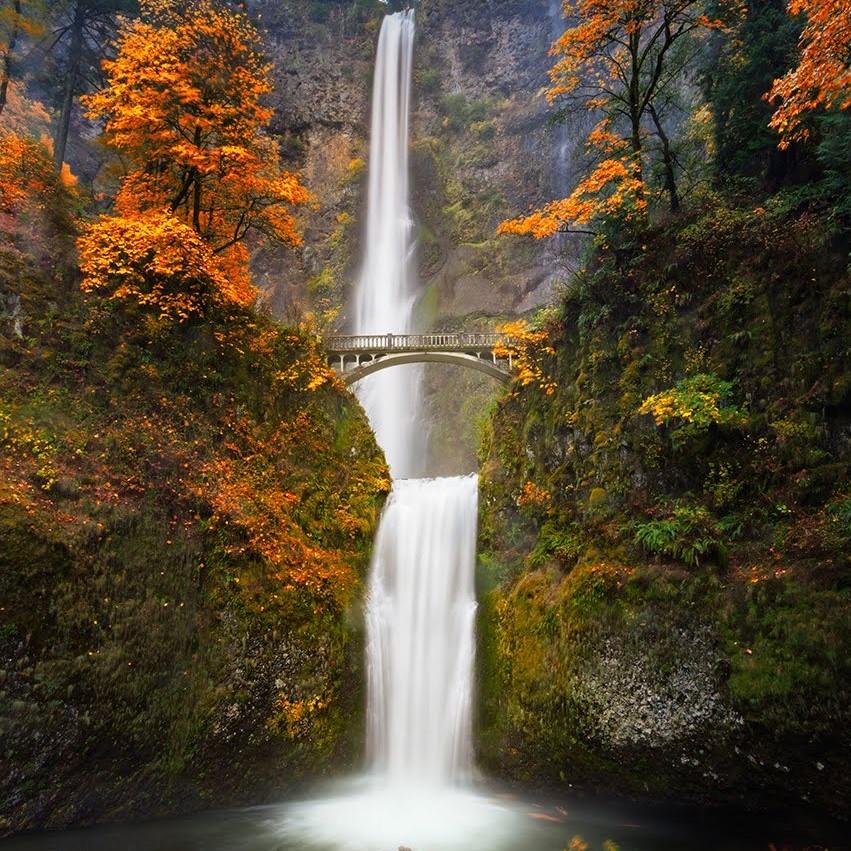 Left to Right: Cannon Beach with view of Haystack Rock; Multnomah Falls
Take in the Oregon outdoors at the Columbia River Gorge 
Just about a 30-minute drive from downtown Portland, this breathtaking spot is a must-see during your visit. Take in Multnomah Falls' 620 feet drop, split into the upper and lower falls, for jaw dropping views of the tallest waterfall in Oregon. Lush green surroundings and colorful leaves make this exceptionally beautiful during the fall. Admission is free, so there's no reason not to visit!  
Spend an afternoon exploring the International Rose Test Garden.
Overflowing with an assortment of flowers, trees, shrubs, and leaves, this makes a romantic and magical garden destination for any nature lover. Take the time to walk around and see colors and types of roses you've never seen before.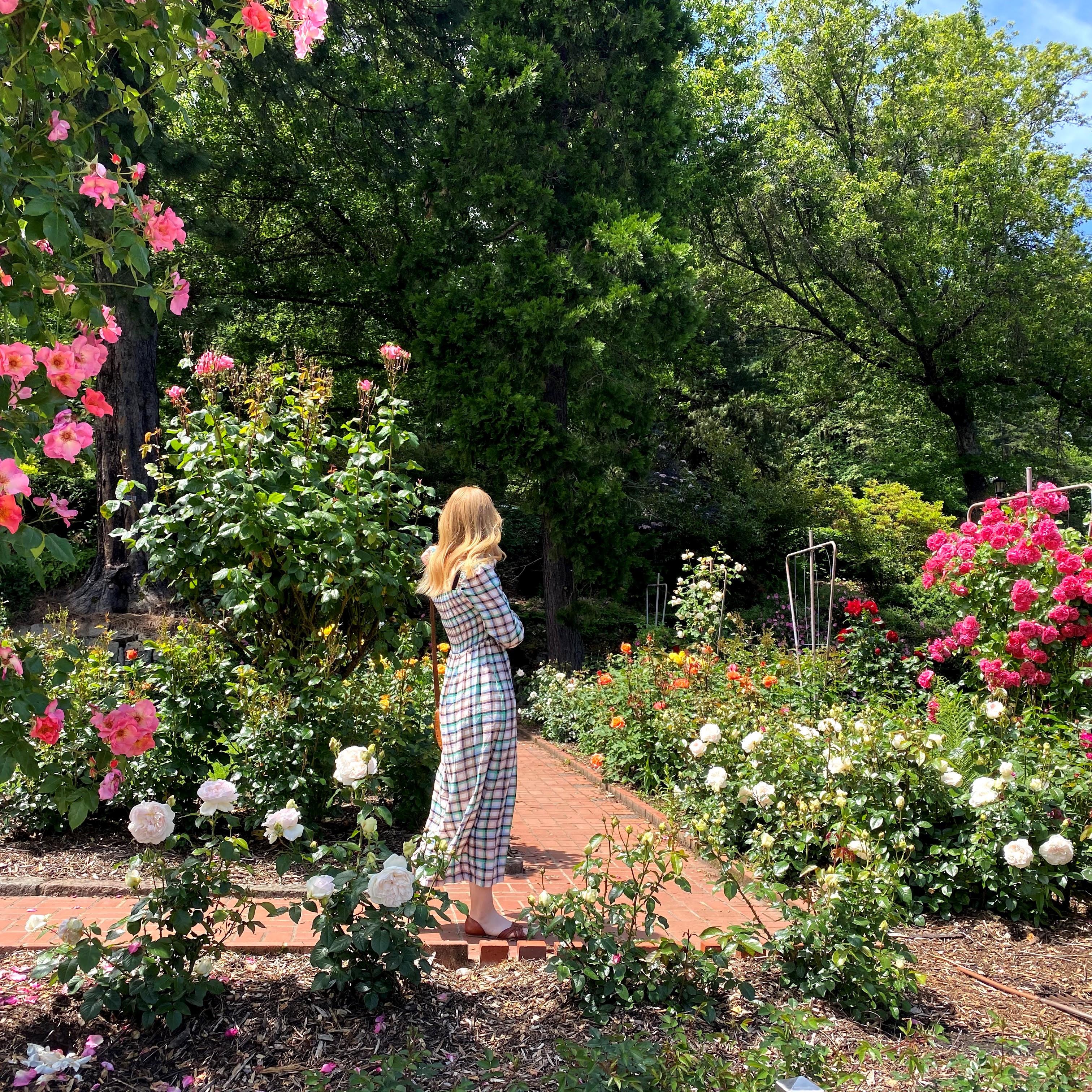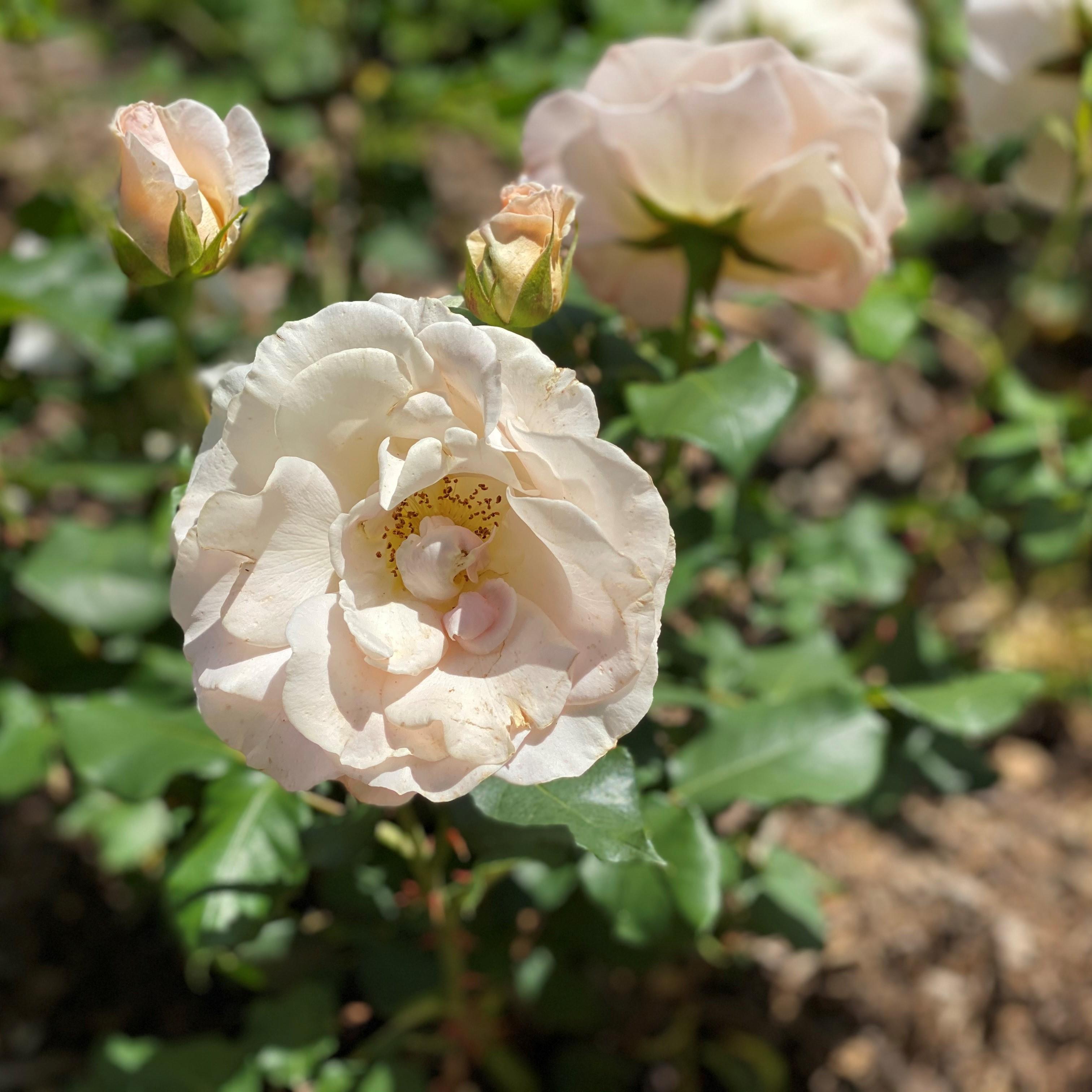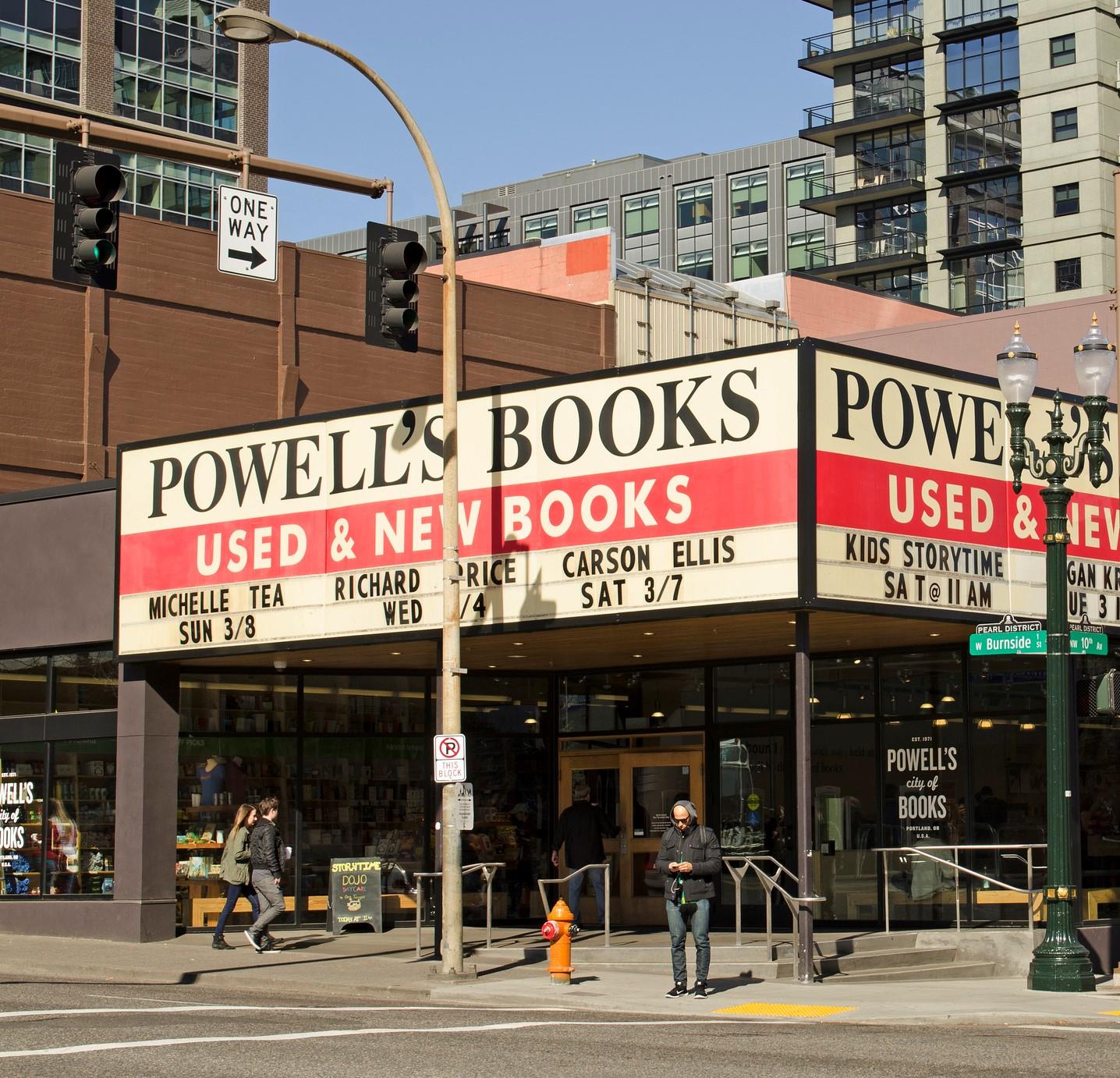 Left to Right: Stroll through the International Rose test Garden; Roses in the Rose Test Garden; Powell's Books
Wander Powell's Books, the world's largest independent used and new bookstore.
This 68,000 square feet bookstore houses some of the greatest stories and writers of all-time. Escape to Westeros, explore 1920's Paris with Hemingway, or peruse works by upcoming authors. With over one million books, your reading list is about to expand after a trip here.
Make a stop at Crown Point for a scenic overlook of the Hood River.
Located just near the Columbia River Gorge, this scenic outlook gives you incredible views of the Hood River and surrounding mountains.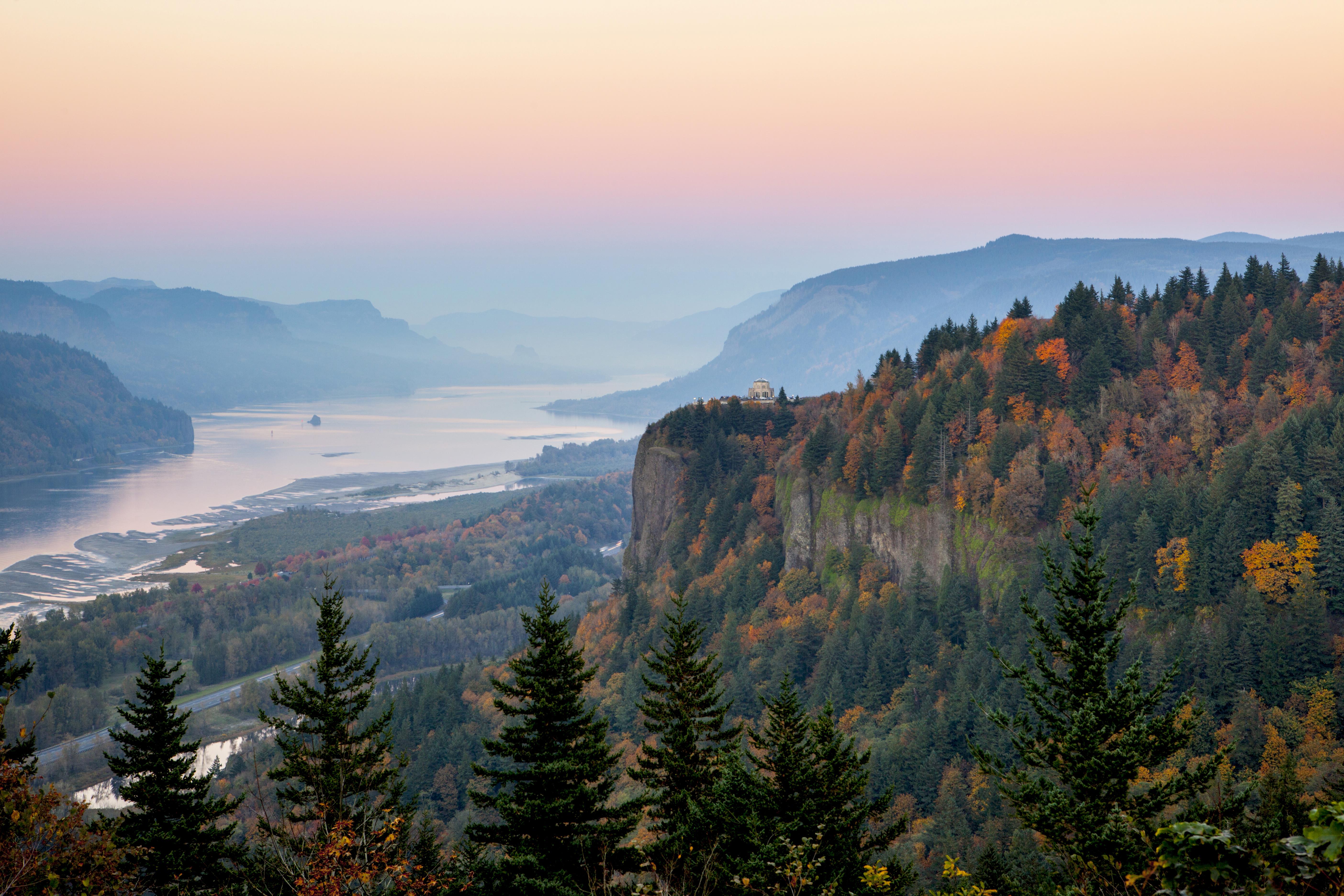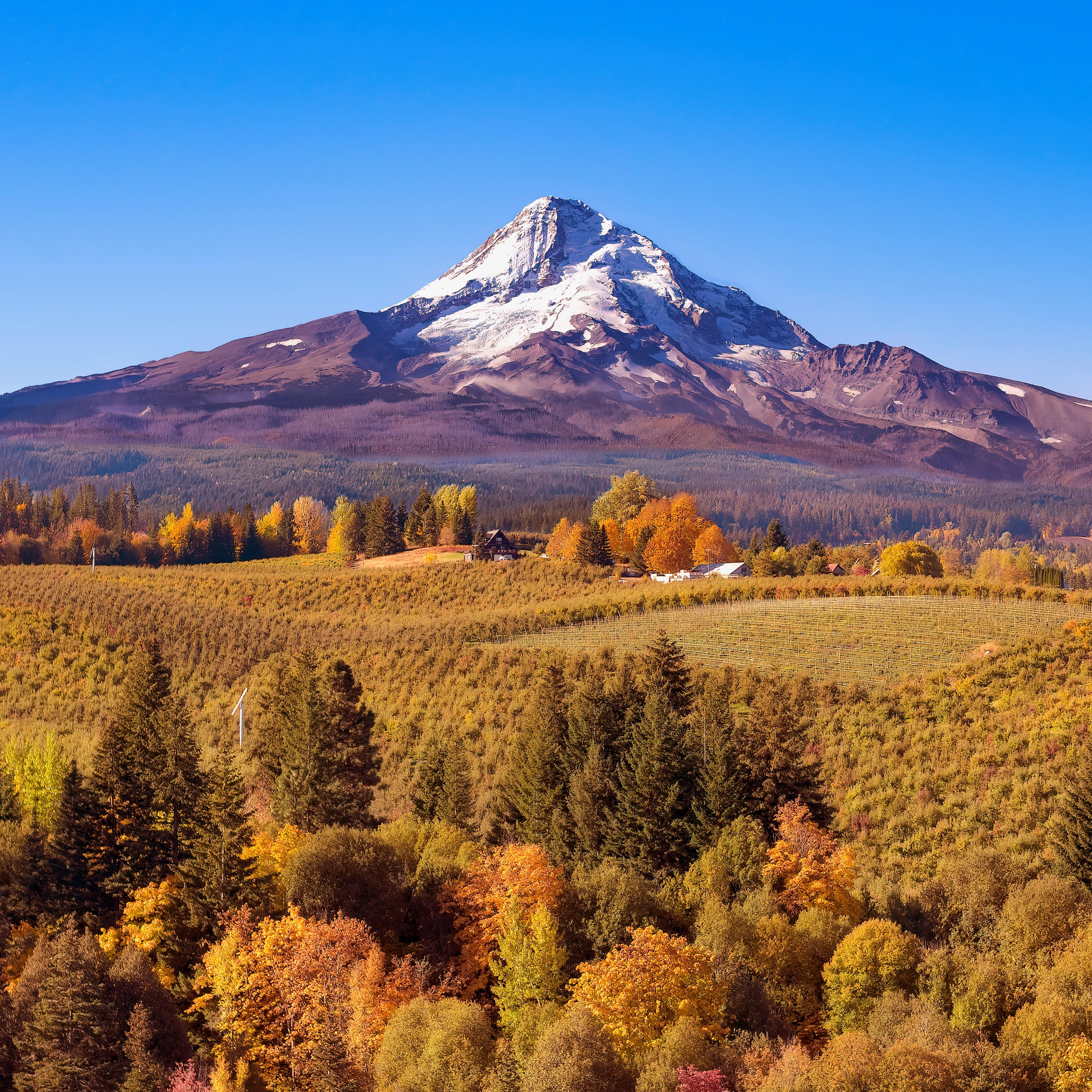 Left to Right: View of the Hood River from the Crown Point Scenic Overlook; Mount Hood
 A trip to Portland wouldn't be complete without a trip to Mount Hood.
Mount Hood volcano is the highest peak in Oregon and is a prominent backdrop to Portland. At the top of Mt Hood - stop by Timberline Lodge, a National Historic Landmark, located on the southern flank of Mount Hood. Seen the movie, The Shining? The outside of the lodge was used in the 1980's Jack Nicholson movie.
What to Eat
Enjoy quirky ice cream flavors at the famous, Salt & Straw.
This ice cream shop will almost always have a line, but it is definitely worth it. They have some of the most interesting flavor varieties, such as Pear and Blue Cheese, Cookies and Cream with Raspberry Swirl, and Freckled Woodblock Chocolate. And all of their ice cream is made from organic, local ingredients. That makes it healthy, right?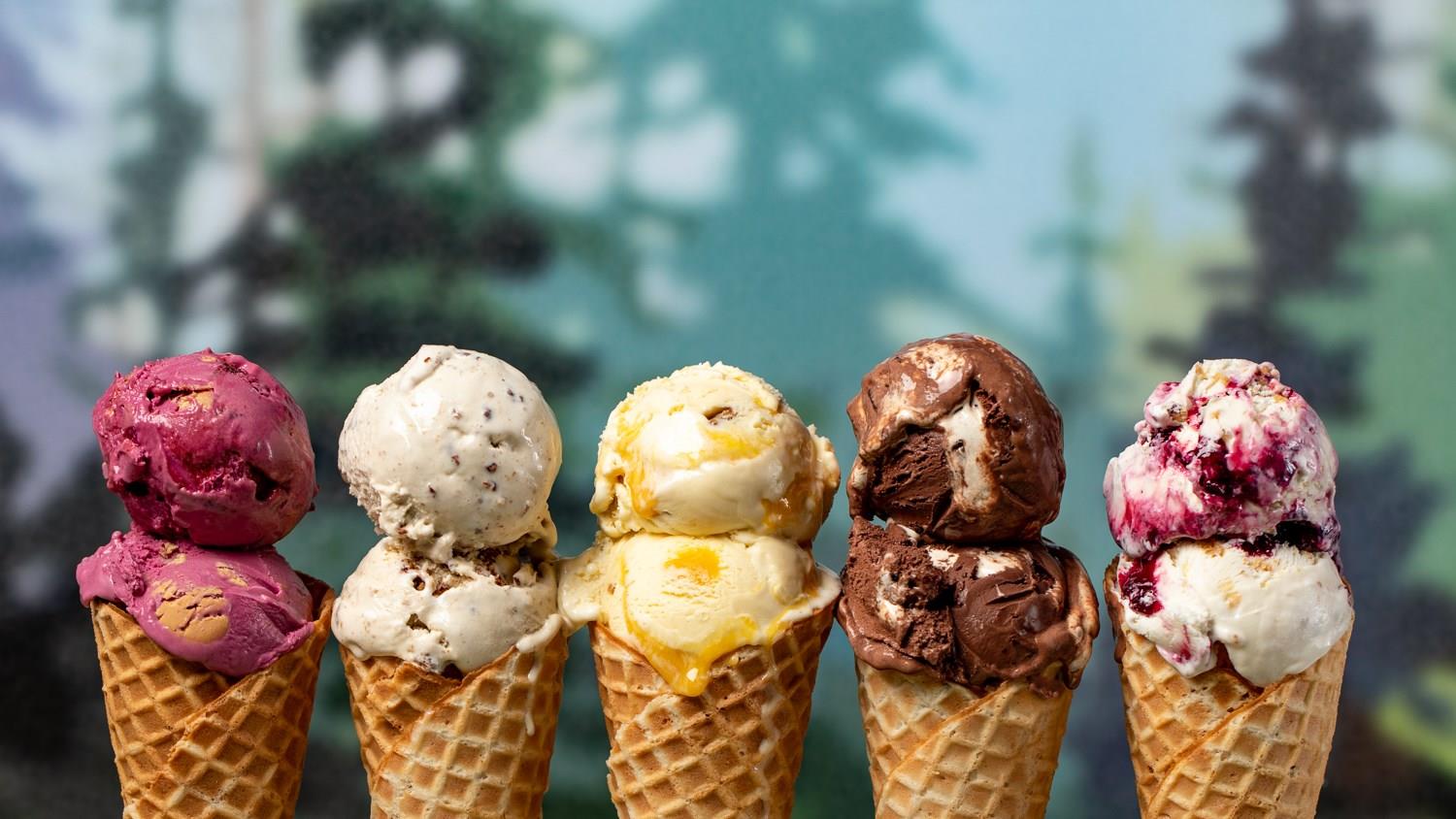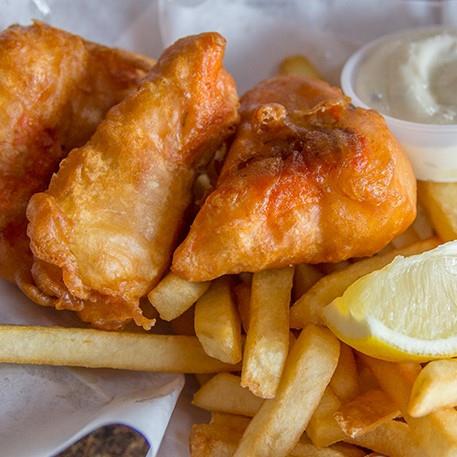 Left to Right: Salt & Straw; Ecola Restaurant and Market
 While at Cannon Beach, make a stop at Ecola Restaurant and Market 
This little shop off Cannon beach offers incredible, fresh seafood. Their clam chowder is sure to warm you up after a visit to the coast. And trust us, you will be hard pressed to find fresher crab anywhere else.
Sweeten up at the infamous VooDoo Doughnut
Founded in Portland, VooDoo Doughnut is famous for their wild and unconventional variety of unique donut creations. Expect to be able to choose from the following toppings: cereal, Oreo crumbles, and bacon. There is even a doughnut dedicated to Homer Simpson. Worth the wait if there is a line!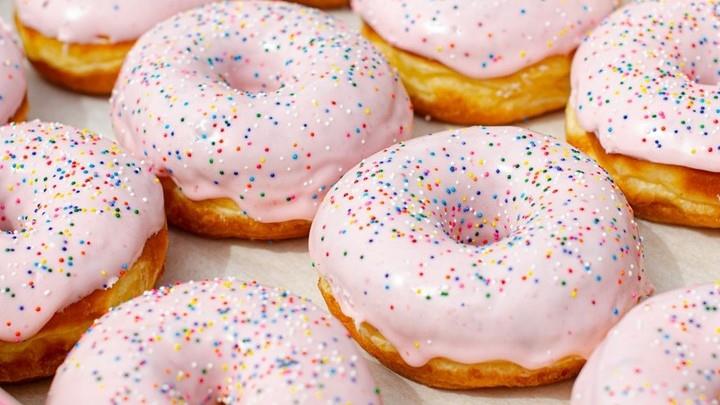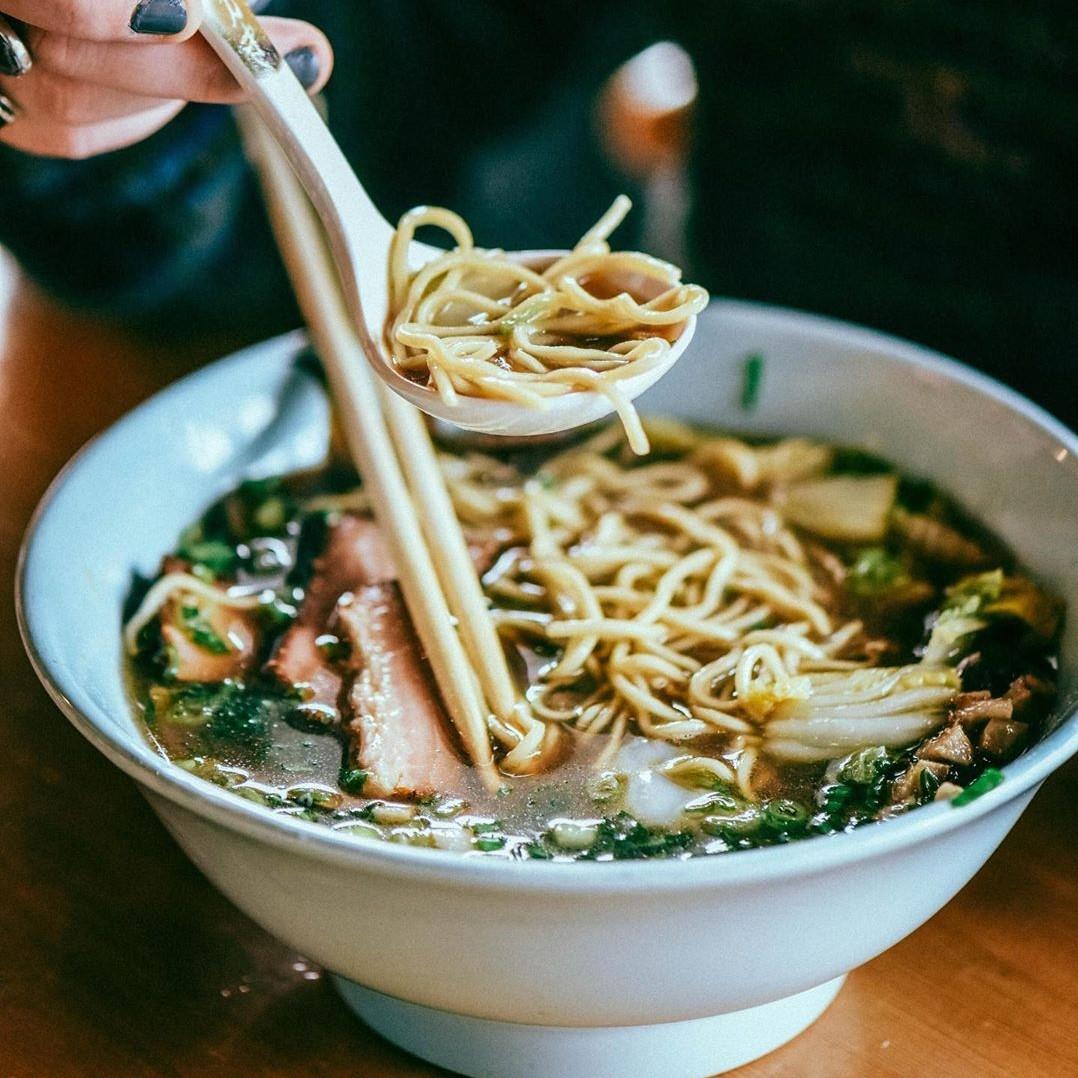 Left to Right: VooDoo Doughnut; Boxer Ramen
Have authentic Japanese ramen at Boxer Ramen downtown.
Their menu is simple and yet offers a good selection of ramen bowls. The broth, noodles, and toppings perfectly complement a cold, rainy day in Portland. Plus, their restaurant décor is inviting with painted Asian caricatures on bamboo walls and dim lighting.
These are just a few of the several things to do and eat in Portland. Portland is full of treasures that keep visitors returning year-round. Whatever season you decide to explore Stumptown, make sure to tag #herewithfrontier so we can see your adventures! Book your trip to Portland now on flyfrontier.com.