It only makes sense Colorado is the home of America's Greenest Airline. Our employees and animal tails feel quite at home here. Colorado is a state renowned for its natural beauty. With an average of 300 days of annual sunshine, the weather always permits for endless outdoor activities in the Centennial State. Between scenic hikes, exploring the stunning national parks, and skiing some of the best mountains into spring - bored is one thing you'll never be. Consider a trip to the Rocky Mountain State to take full advantage of the great outdoors!
Here are a few parks and peaks we recommend for any adventurer, from experienced to novice:
ROCKY MOUNTAIN NATIONAL PARK (ESTES PARK)
Rocky Mountain National Park will give you a true idea of Colorado's grandeur. Located just outside of Estes Park, it contains over 350 square miles of hiking trails, waterfalls, and wildlife. However, if you really want to experience the park's scenic views, take a drive-up Trail Ridge Road in the summer to an elevation of 12,183 feet.
FUN FACT: Estes Park is home to The Stanley Hotel which has been featured in famous films such as The Shining and Dumb and Dumber.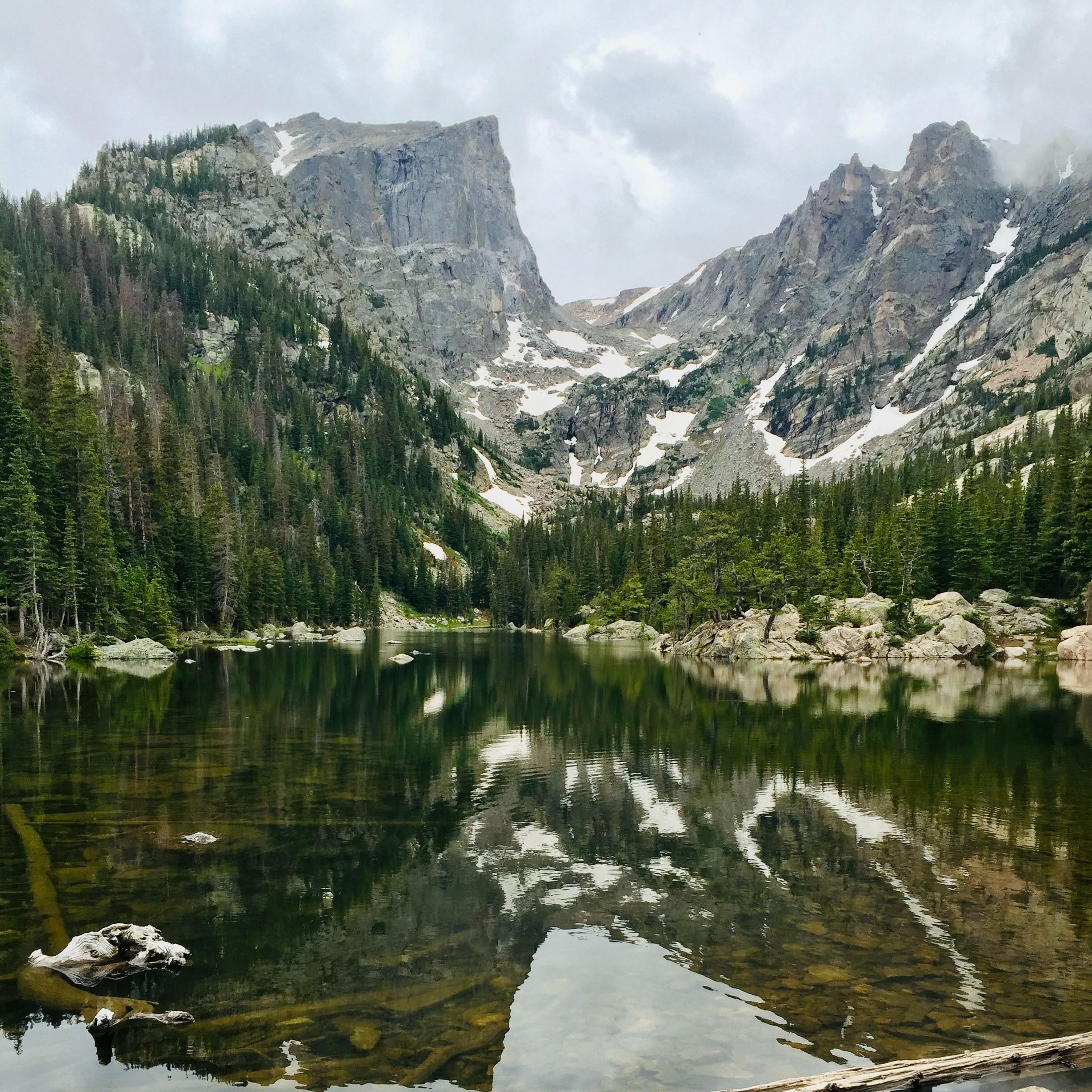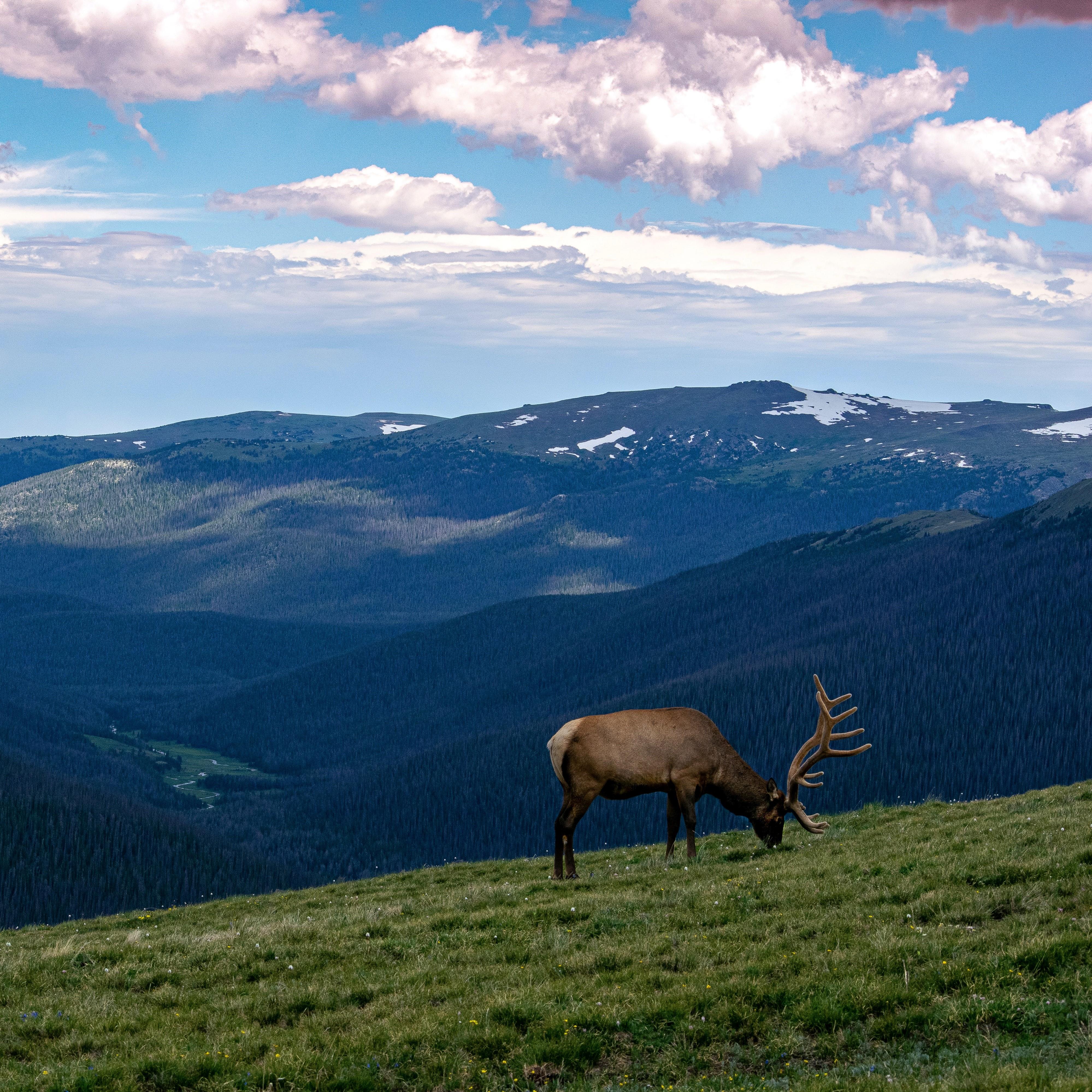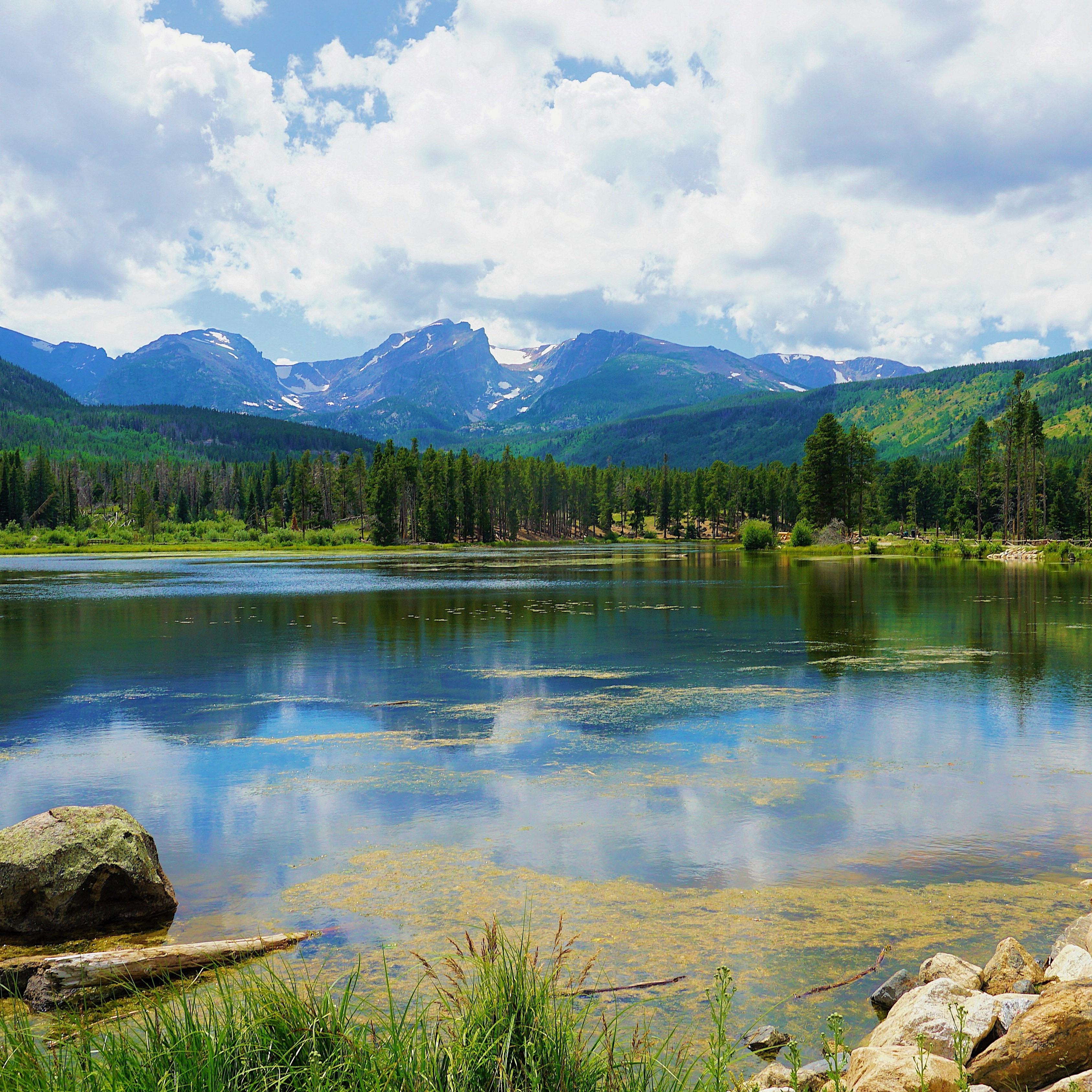 PIKES PEAK (COLORADO SPRINGS)
Experience incredible views as you wind your way up one of the most famous summits in the United States. Pikes Peak's 19-mile scenic drive is a must if you're visiting Colorado. You can get to the top by taking a ride on the Pikes Peak Cog Railway, driving Pikes Peak Highway or hiking one of the many trails. Trust us; it will be worth the trek, just remember to wear layers.  
FUN FACT: Colorado has 58 peaks that reach above 14,000 ft. 
FUN FACT #2: The patriotic song "America the Beautiful" was written by Katharine Lee Bates. The lyrics "Purple mountain majesties" refers to the shade of the Pikes Peak in Colorado Springs, Colorado, which inspired her to write the lyrics.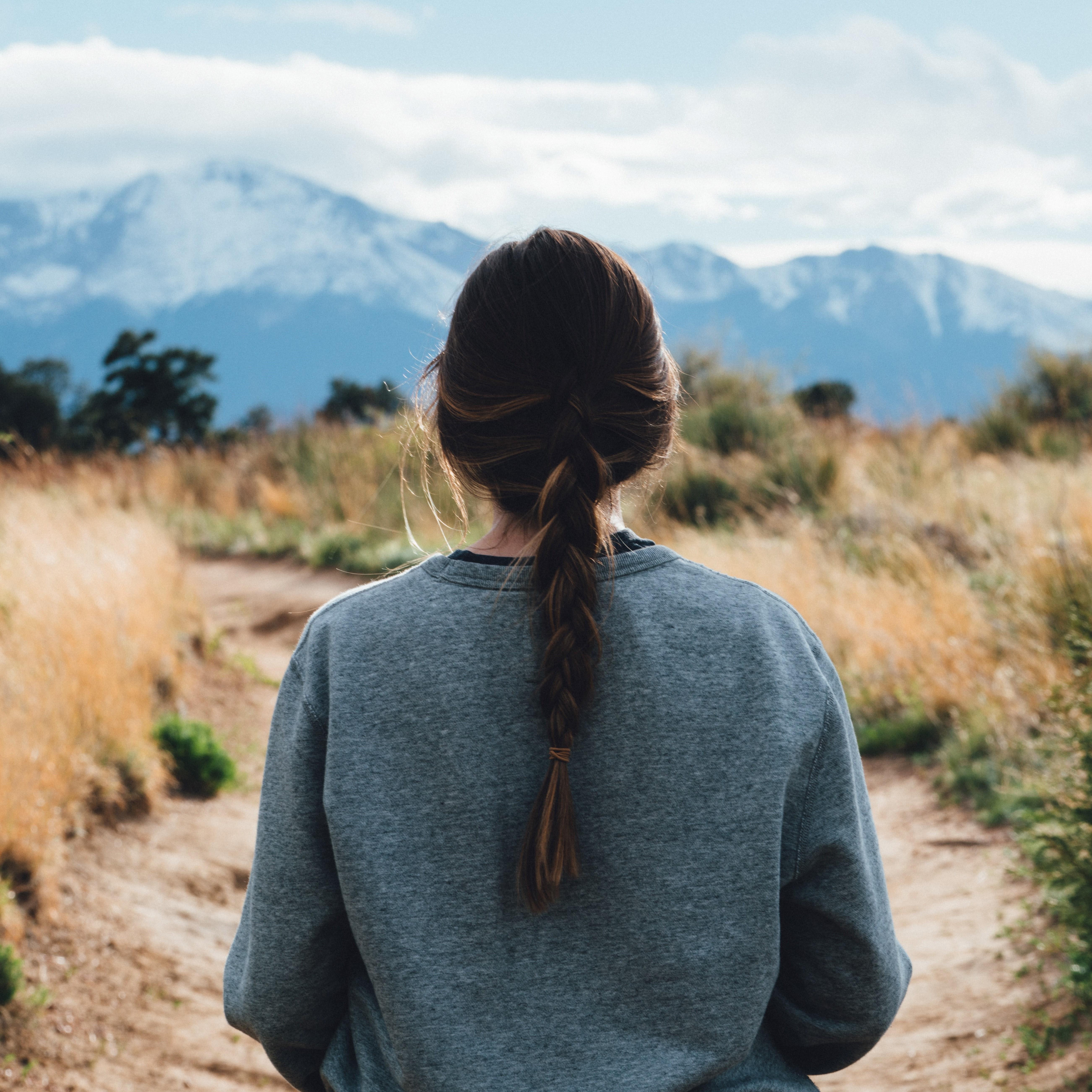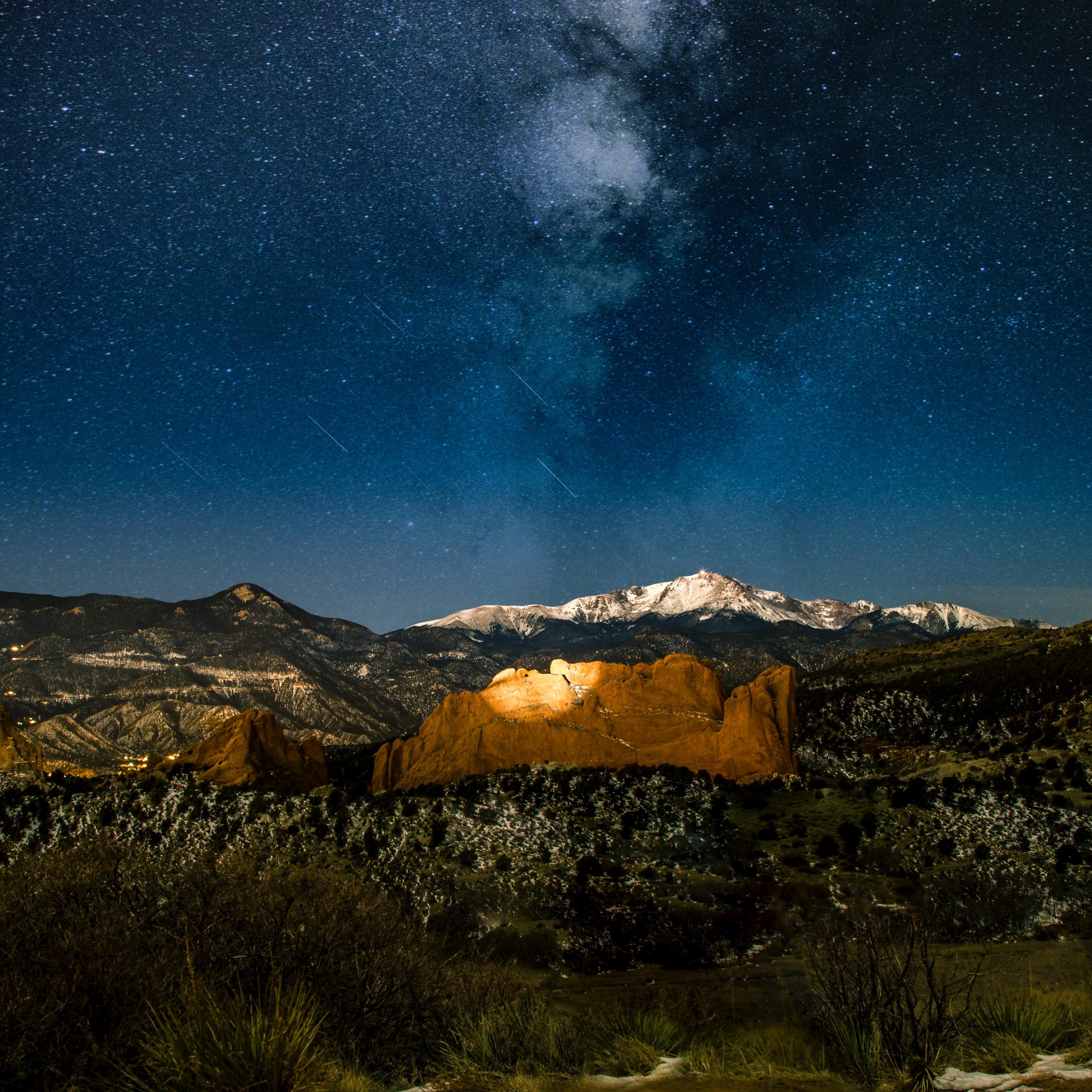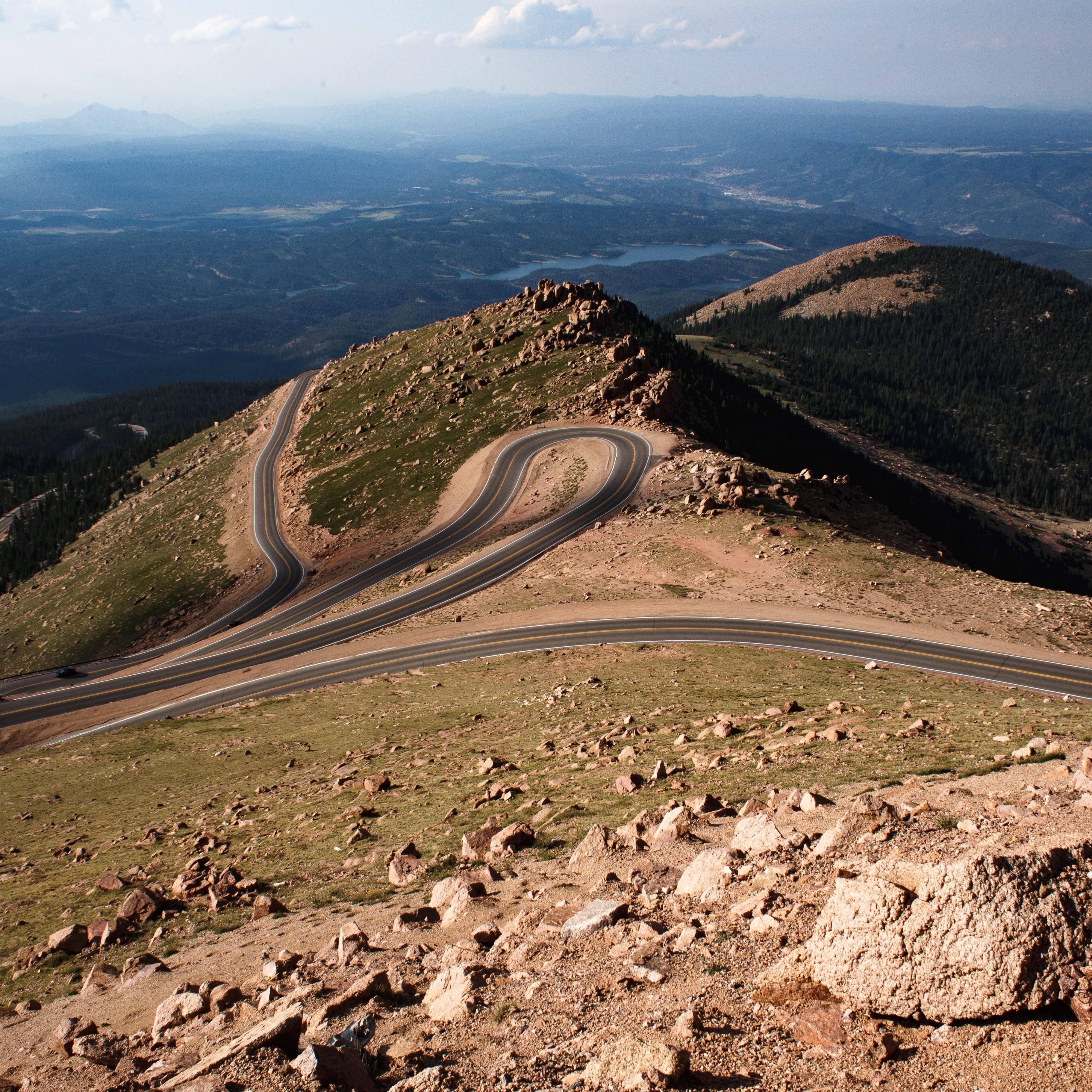 RED ROCKS AMPHITHEATER (MORRISON)
If you're visiting Colorado during the summer months, try to catch a concert, movie, or even a morning yoga session at Red Rocks Amphitheater. This venue is carved out of 300 feet of red sandstone and is the only completely natural amphitheater in the world. Whether you're hiking it during the day or taking in a show at night, Red Rocks is a one-of-a-kind place.
FUN FACT: The Beatles were the first rock group to perform at Red Rocks in 1964 and admission was a mere $6.60, Can you believe the show wasn't even sold out?!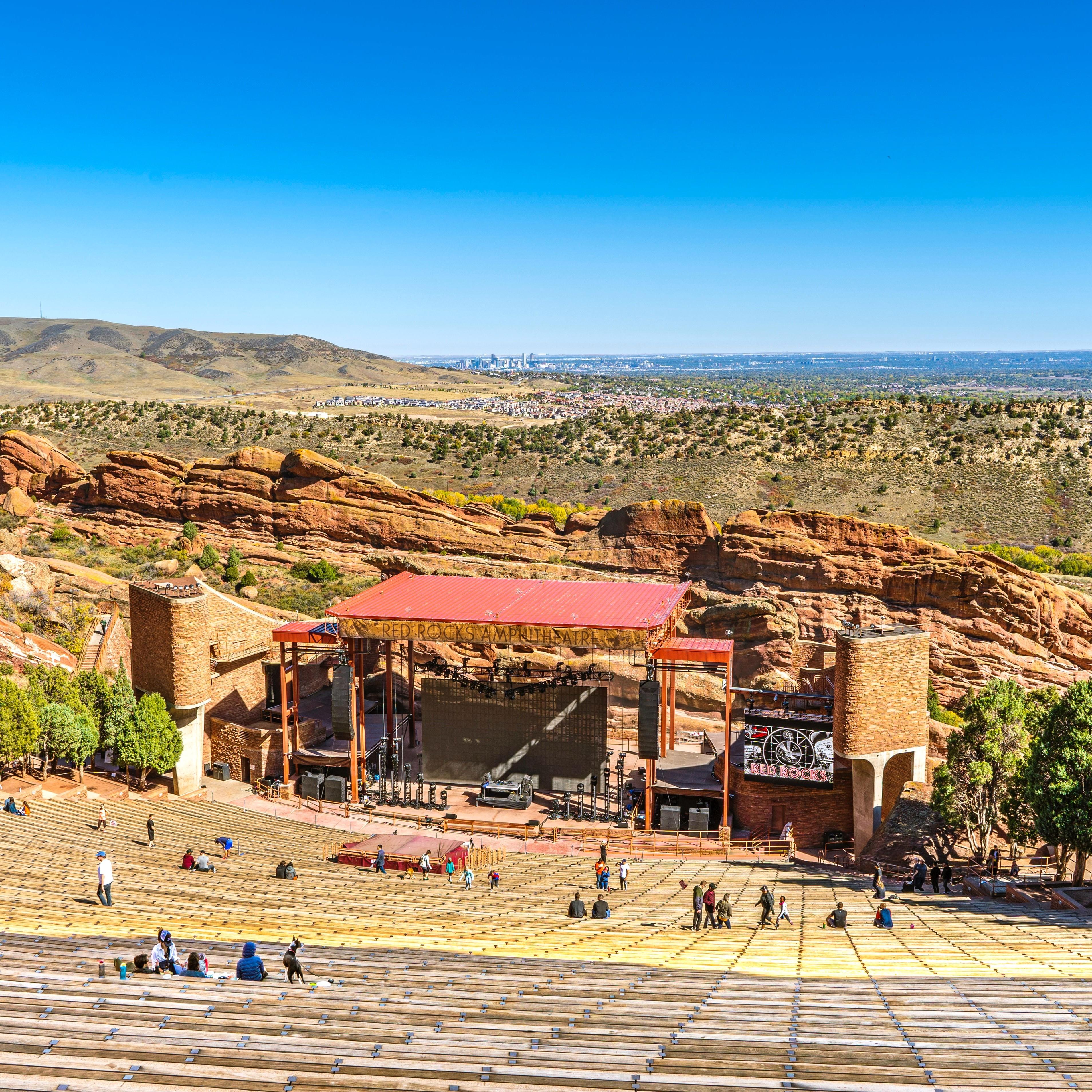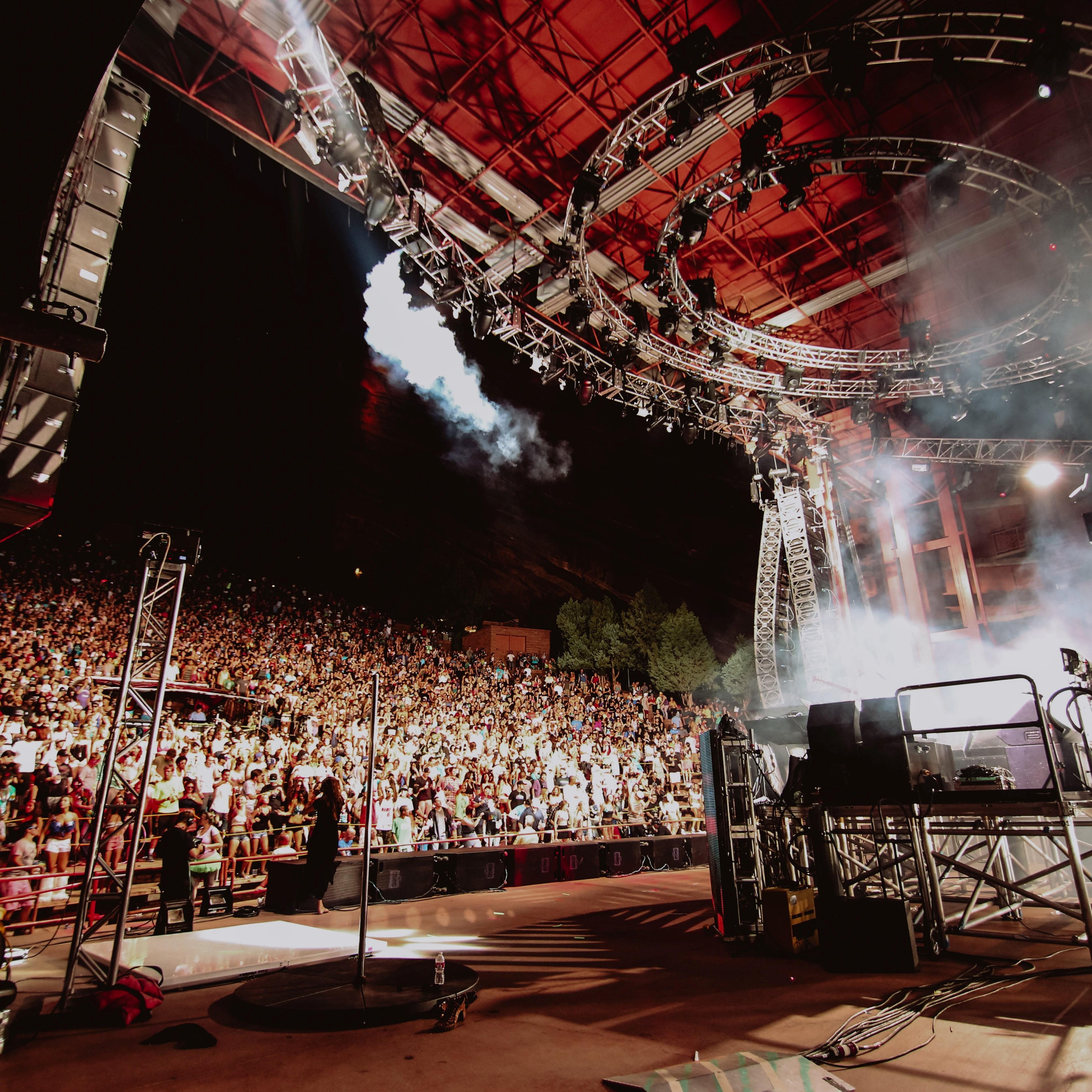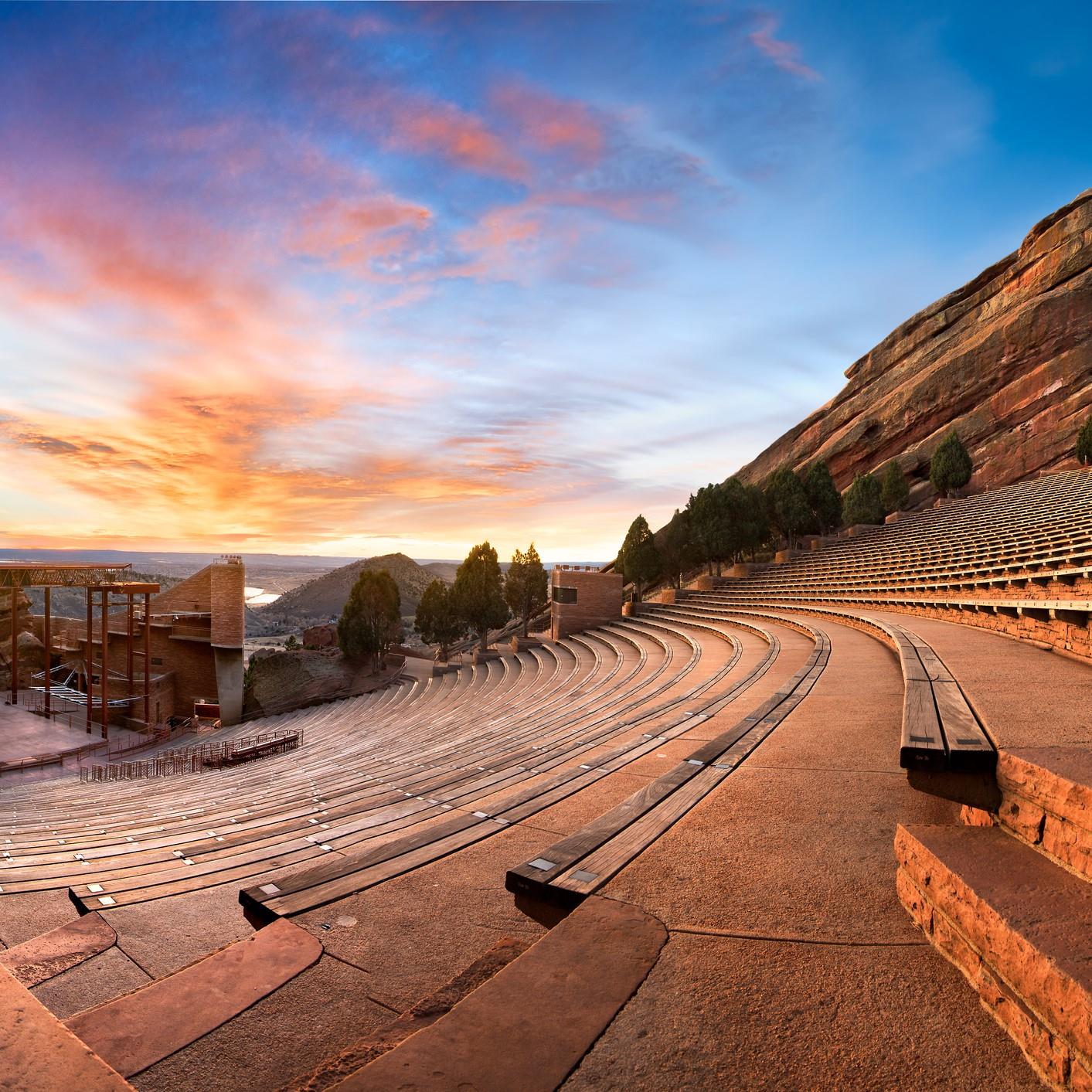 HANGING LAKE (GLENWOOD SPRINGS)
One of the most popular trails in Colorado is the hike to Hanging Lake. This trail is a little over a mile long and takes visitors to a breathtaking oasis nestled in the canyon. Whether you stop to take in the beauty of the lake, or take the extra trek up to Spouting Rock, this hike is proof of Colorado's natural beauty.
KNOW BEFORE YOU GO: Due to its popularity, visitors most now acquire a pass before making their way to the lake: https://visitglenwood.com/hanginglake/
FUN FACT: Hanging Lake was created when a geologic fault forced the lake bed to fall away from the valley floor above. Water flows into Hanging lake over trickling Bridal Veil Fall.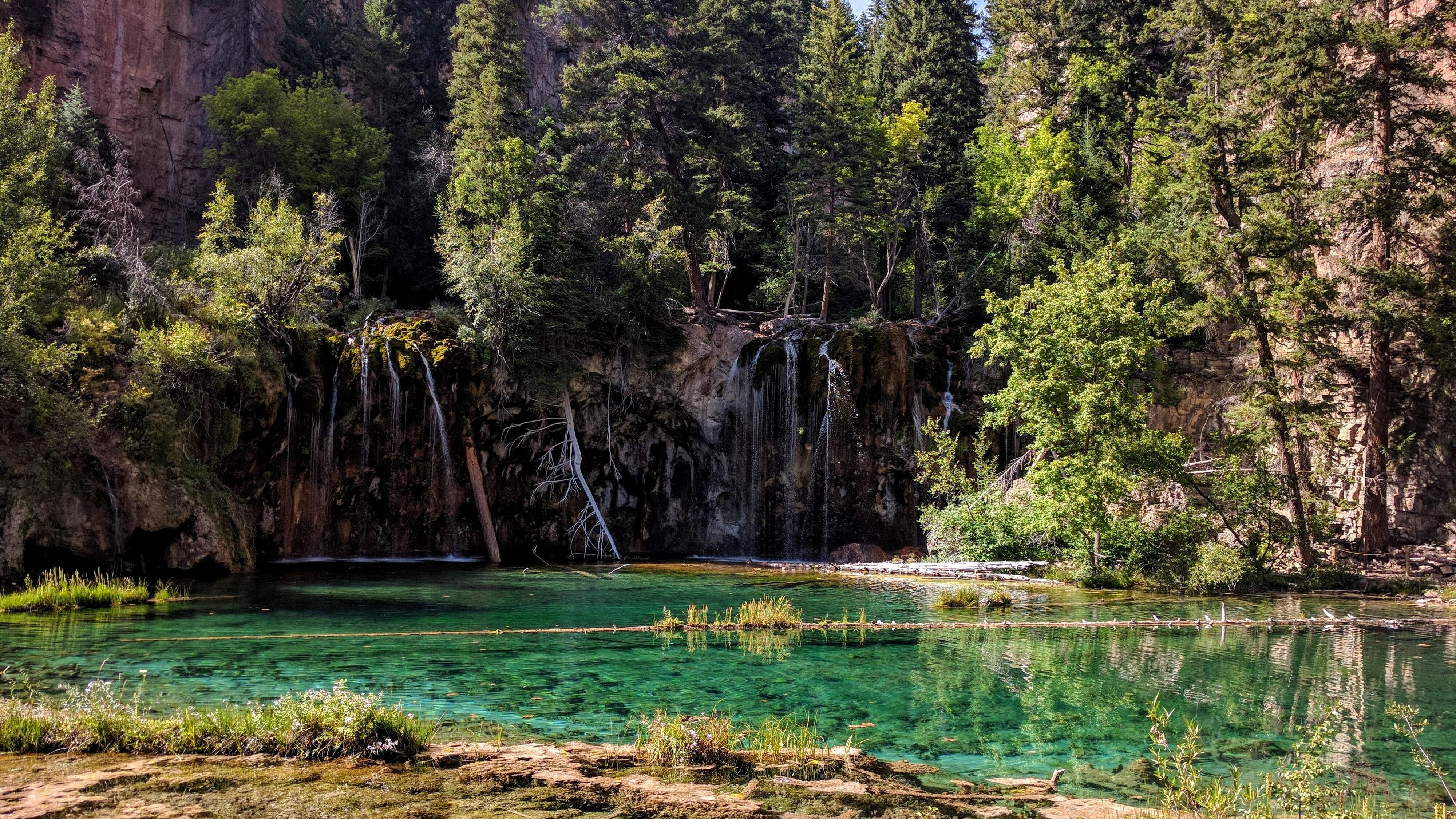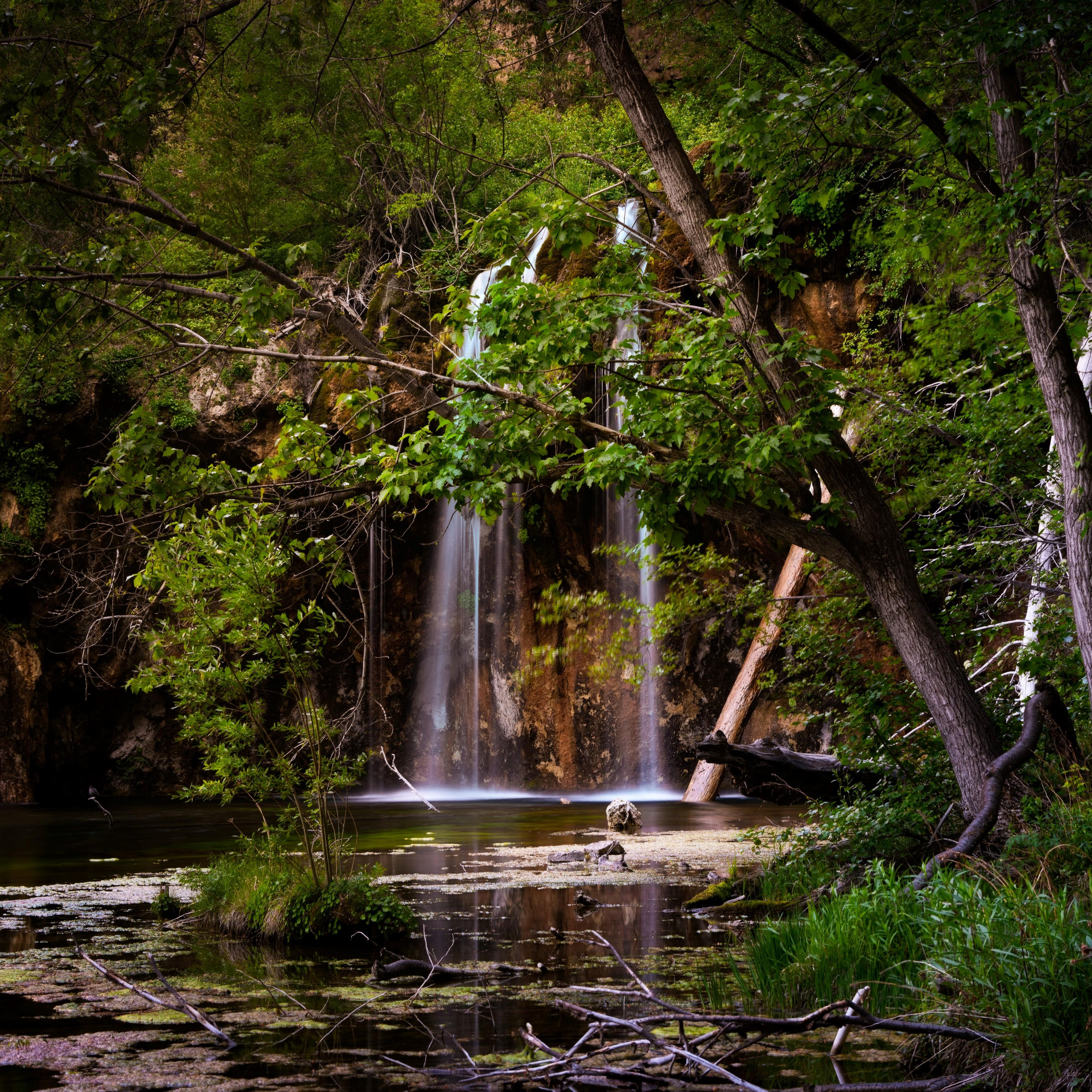 FLATIRONS (BOULDER)
You don't have to venture far outside of Denver to see beauty. Near downtown Boulder is the famous Chautauqua Park, leading to the infamous Flatirons. Consisting of the five step, triangular landforms that give it its name, the Flatirons provides for a challenging, but breathtaking way to explore Colorado and get a truly unique view of downtown Denver and the foothills.
KNOW BEFORE YOU GO: This is one of Boulder's most popular trails. Arrive early to beat the crowds!
FUN FACT: Chautauqua Auditorium lies within Chautauqua Park. The historic auditorium was built in 53 days by 75 men and their draft animals in 1898. Through the years it has been a venue for many lectures, musical performances, and motion pictures both primitive and modern.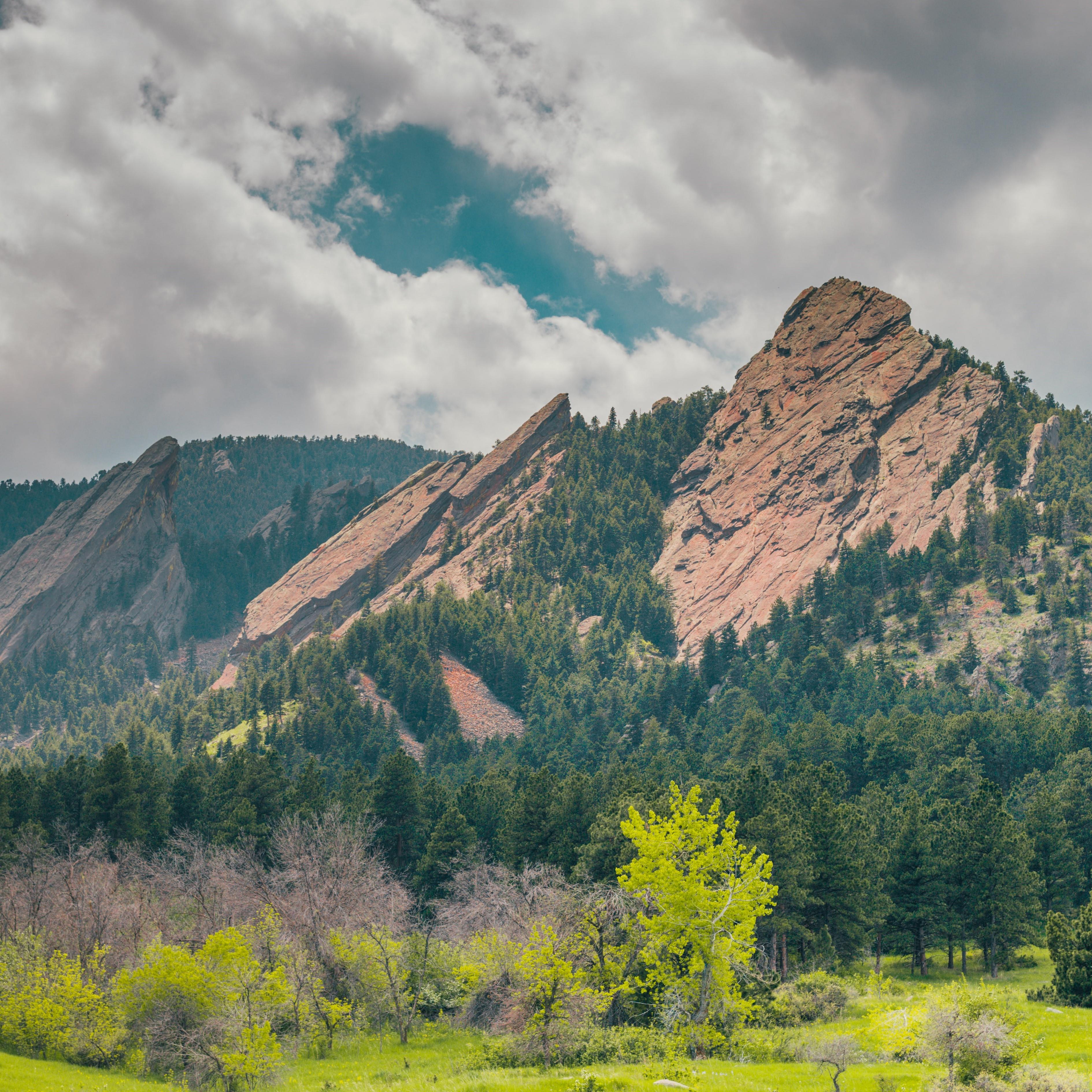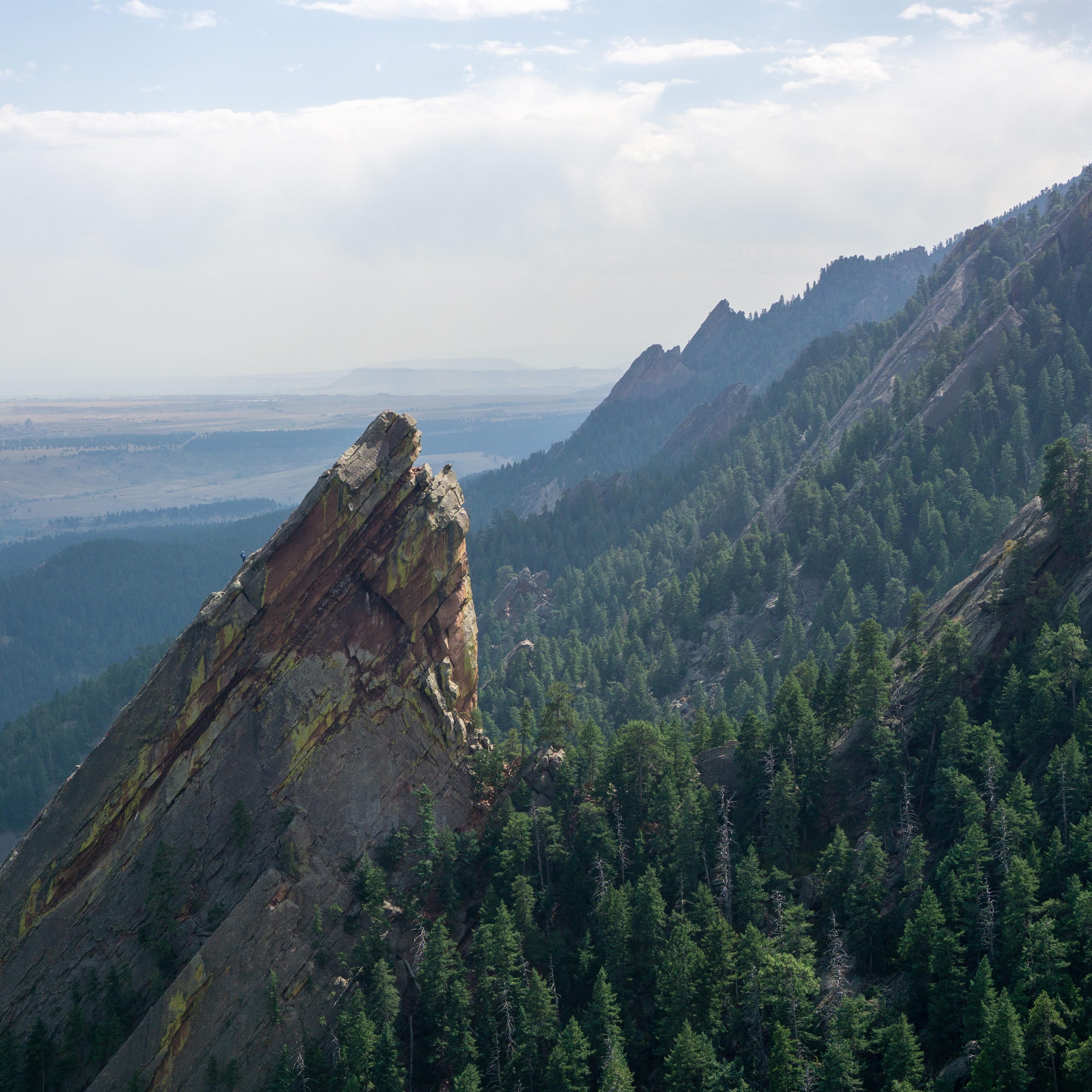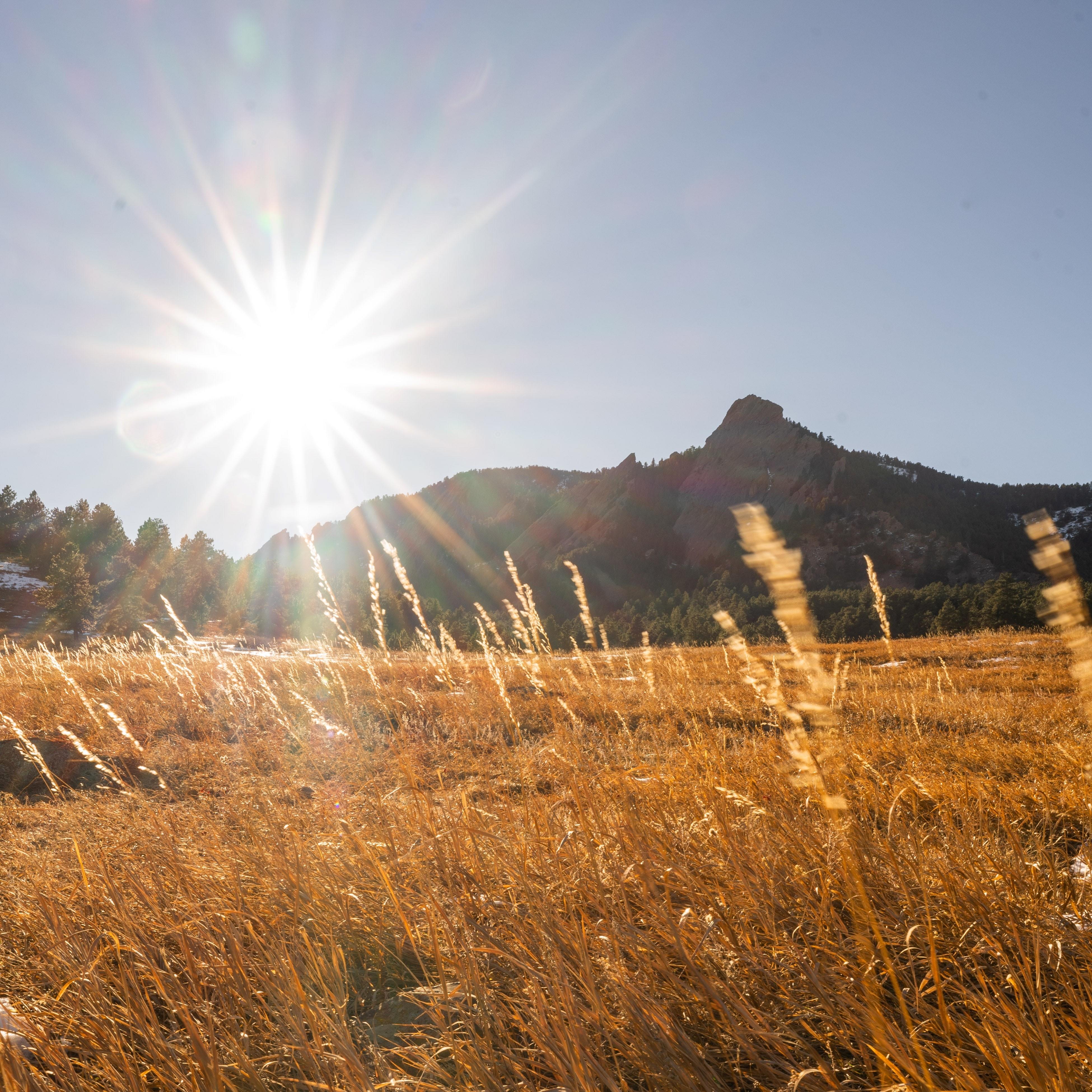 DURANGO
Cultural attractions and history, along with outdoor sports and adventure, make Durango one of the best places to visit in Colorado. There is a plethora of outdoor activities from hiking, mountain climbing and rafting. Frontier offers a non-stop 1-hour flight from Denver to Durango (normally a 6+ hour drive), so you can fully soak up all the time you have there.
FUN FACT #1: Visit nearby Mesa Verde National Park. Here you can retrace the ancient footsteps of the Ancestral Pueblo people, who once lived in the amazing cliff dwellings.
FUN FACT #2: Want to stand in four states at the same time? Durango is a short drive from the Four Corners Monument – here New Mexico, Arizona, Utah and Colorado meet.
FUN FACT #3: Relive the wild west on the historic Durango and Silverton Narrow Gauge Railroad. For more than 140 years, it has been transporting visitors through the scenic mountain landscape.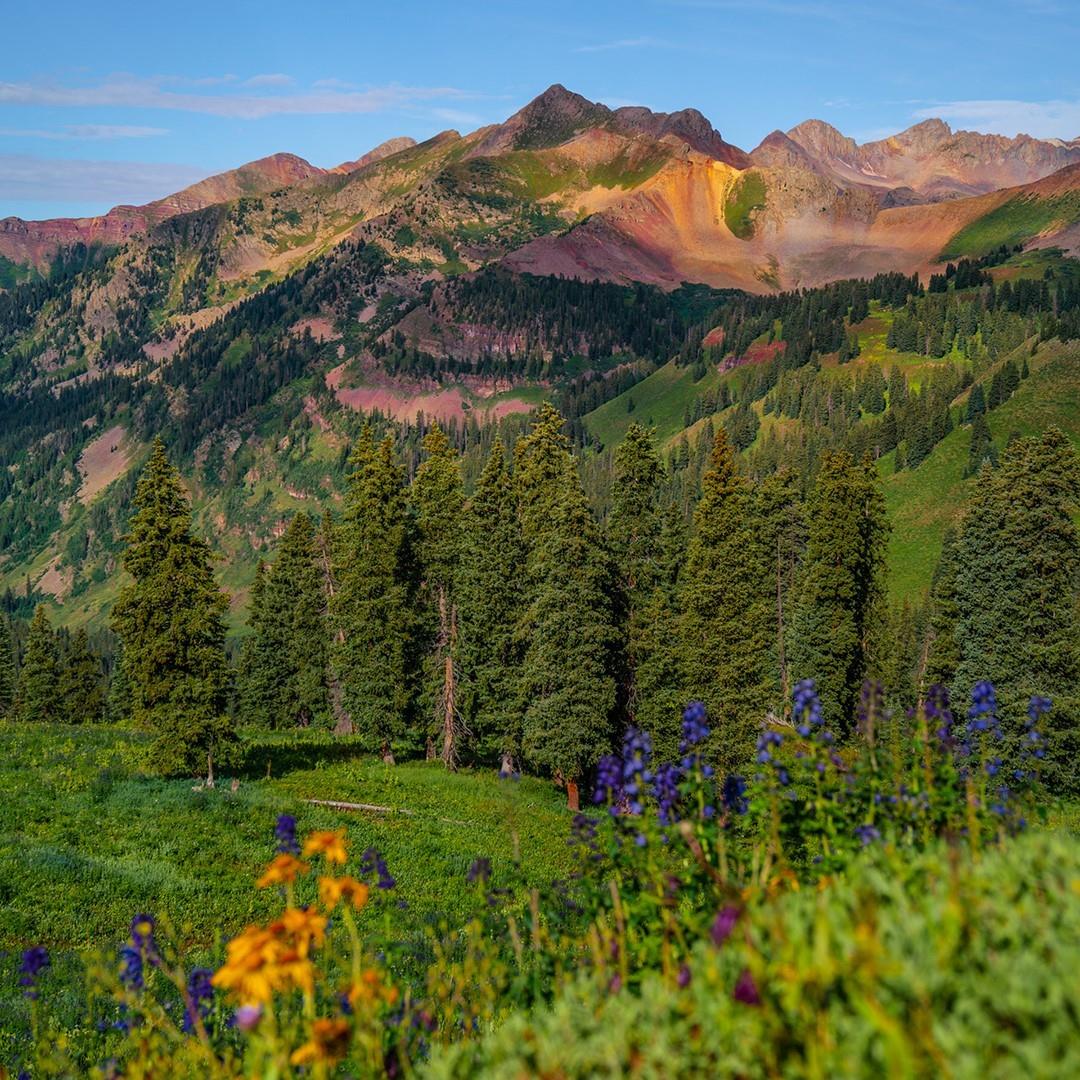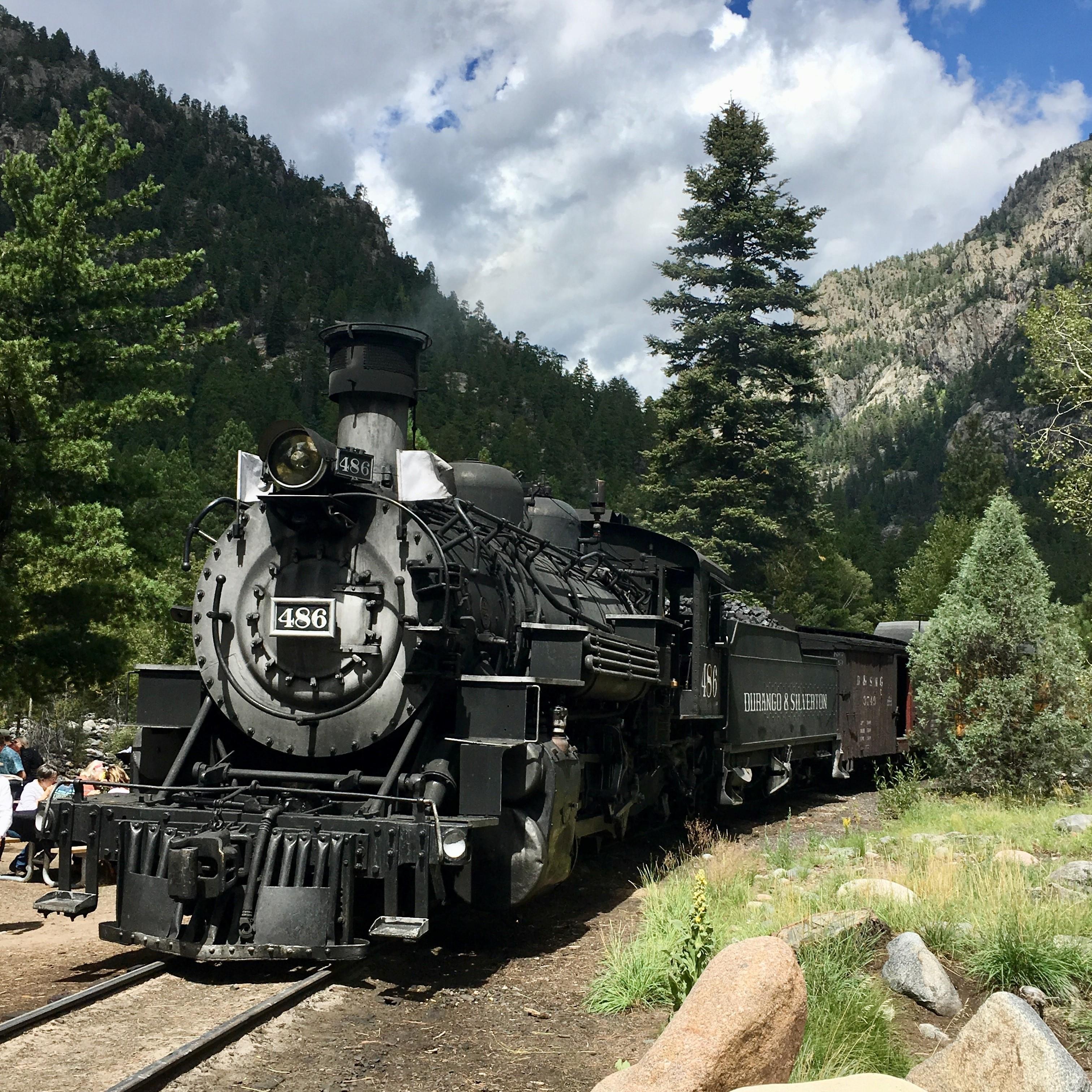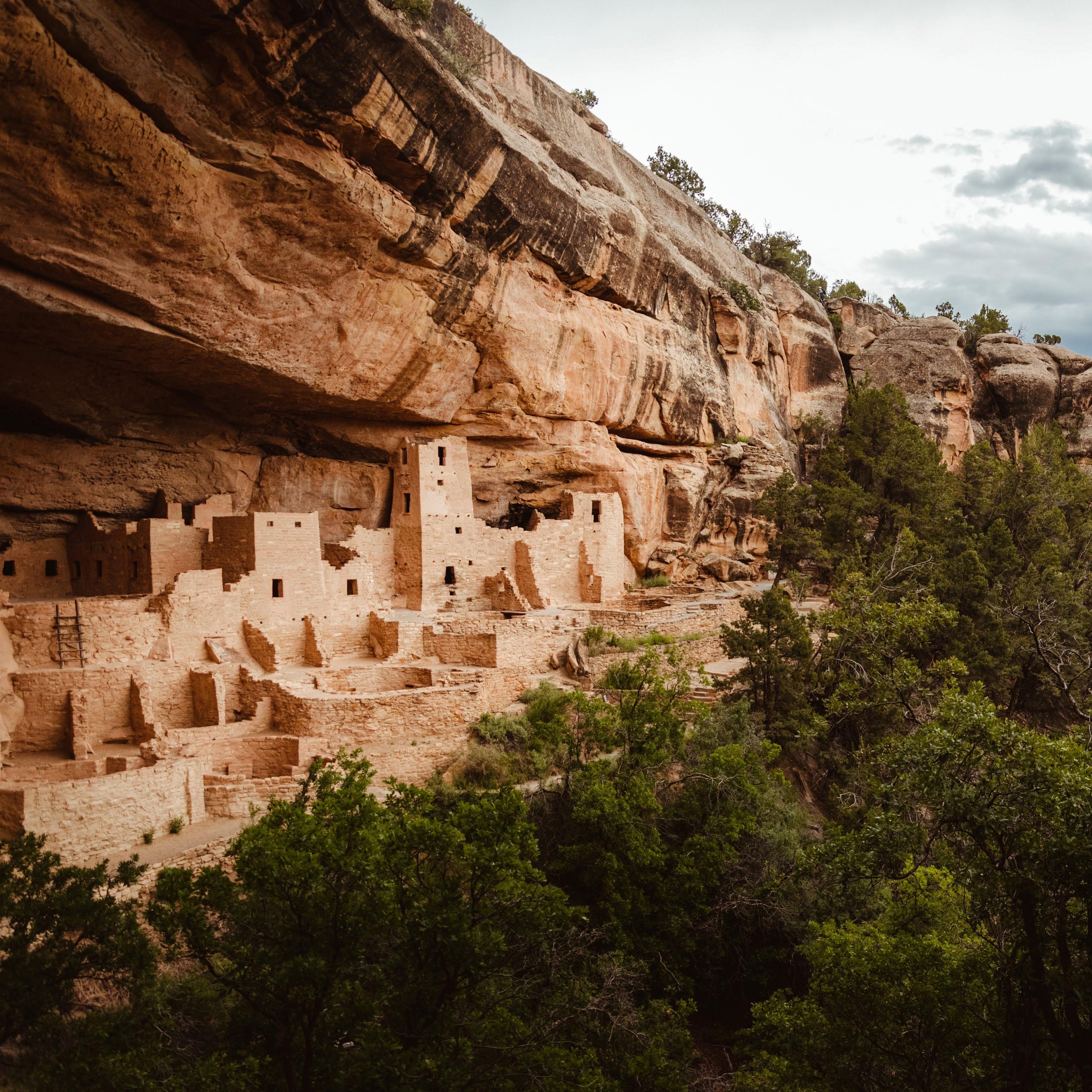 Photo Credit: Visit Durango
You don't have to be an outdoor enthusiast to enjoy Colorado. Wherever you wander, you'll be surrounded by beautiful scenery and filled with adventure by the time you leave.
Did you know there is a greener way to fly? Frontier was recently named the most fuel-efficient airline in America. This means that when you fly on one of our planes, you save more fuel than any other airline option in the United States. On top of our fuel-efficient planes, we are also implementing other eco-friendly initiatives to help reduce our carbon footprint one flight at a time.
When traveling make sure to tag us using #HereWithFrontier so we can follow along on your travels! Book NOW!