Mechanics never know what they might find during maintenance checks. Recently, mechanics Cullen Johns and Shaun Brown, who work for Airborne, Frontier's Maintenance provider in Tampa, stumbled upon some unusual items aboard Orville the Red Cardinal at Tampa International Airport.
A letter and photo were found tucked away behind a lavatory mirror. The photo was of a 4-year-old girl from the UK named Grace Kelly. The little girl died of cancer shortly after the photo was taken. The letter, written by Grace's grandparents, explained how Grace never had the chance to fly on an airplane. They slipped the note and picture behind the mirror in 2014 so Grace could fly. Fast forward nine years and Grace is still flying.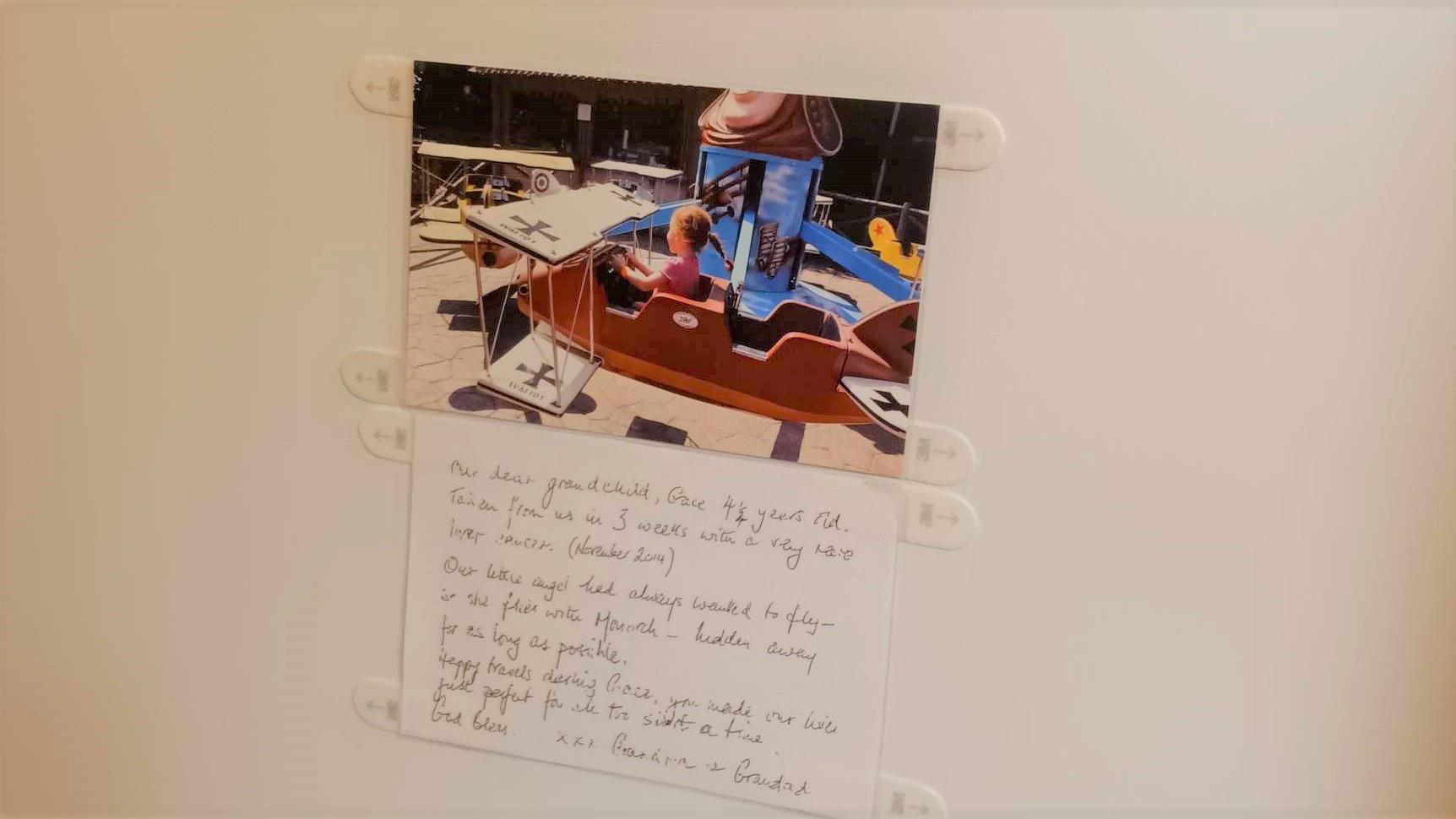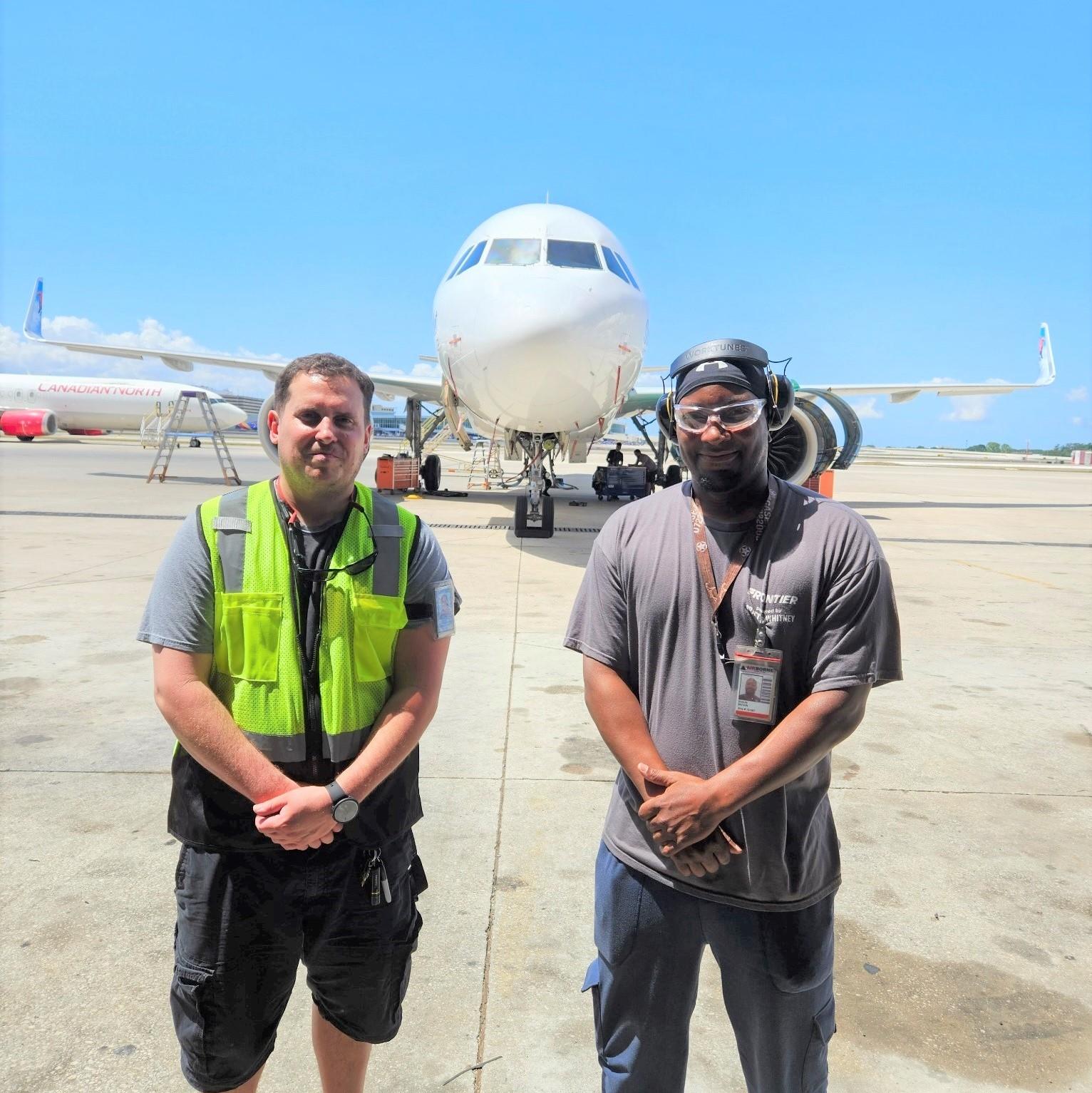 Left to Right: Photo and note found in lavatory; Airborne Mechanics Cullen Johns and Shaun Brown
The photo and note were carefully placed back where they were found.
In 2014, the plane belonged to UK carrier Monarch Airlines (now defunct). Eventually, the plane — along with Grace's picture — would be welcomed into the Frontier Airlines fleet and adorned by a red cardinal - animals that are often believed to be a sign from a loved one who has passed that they are with you.
Frontier Flight Attendants Amy "AC" Proctor and Lisa Gallegos heard the story. Thanks to their combined efforts, they were able to track down Grace's mom, Jen Kelly, through the Grace Kelly Childhood Cancer Trust.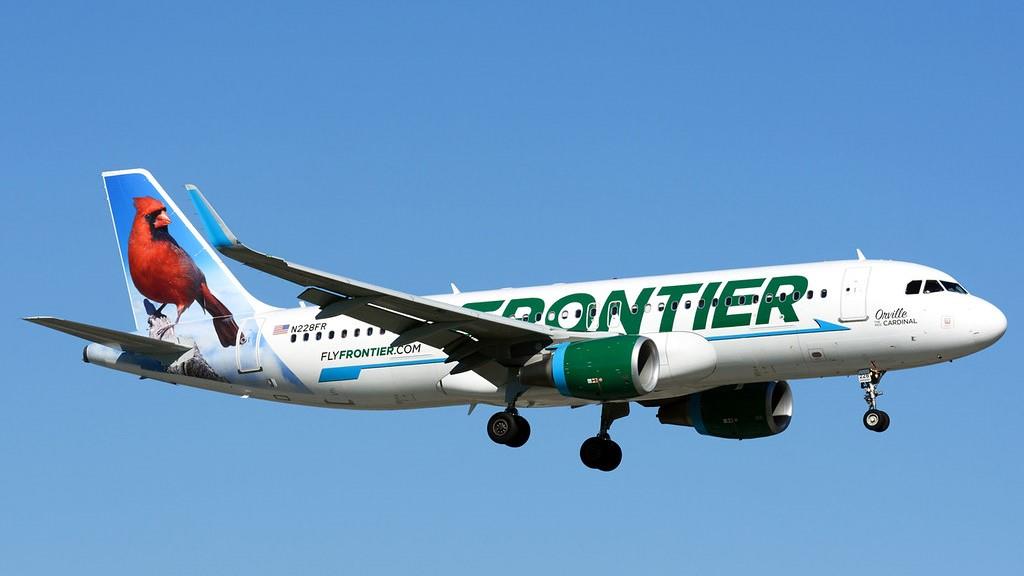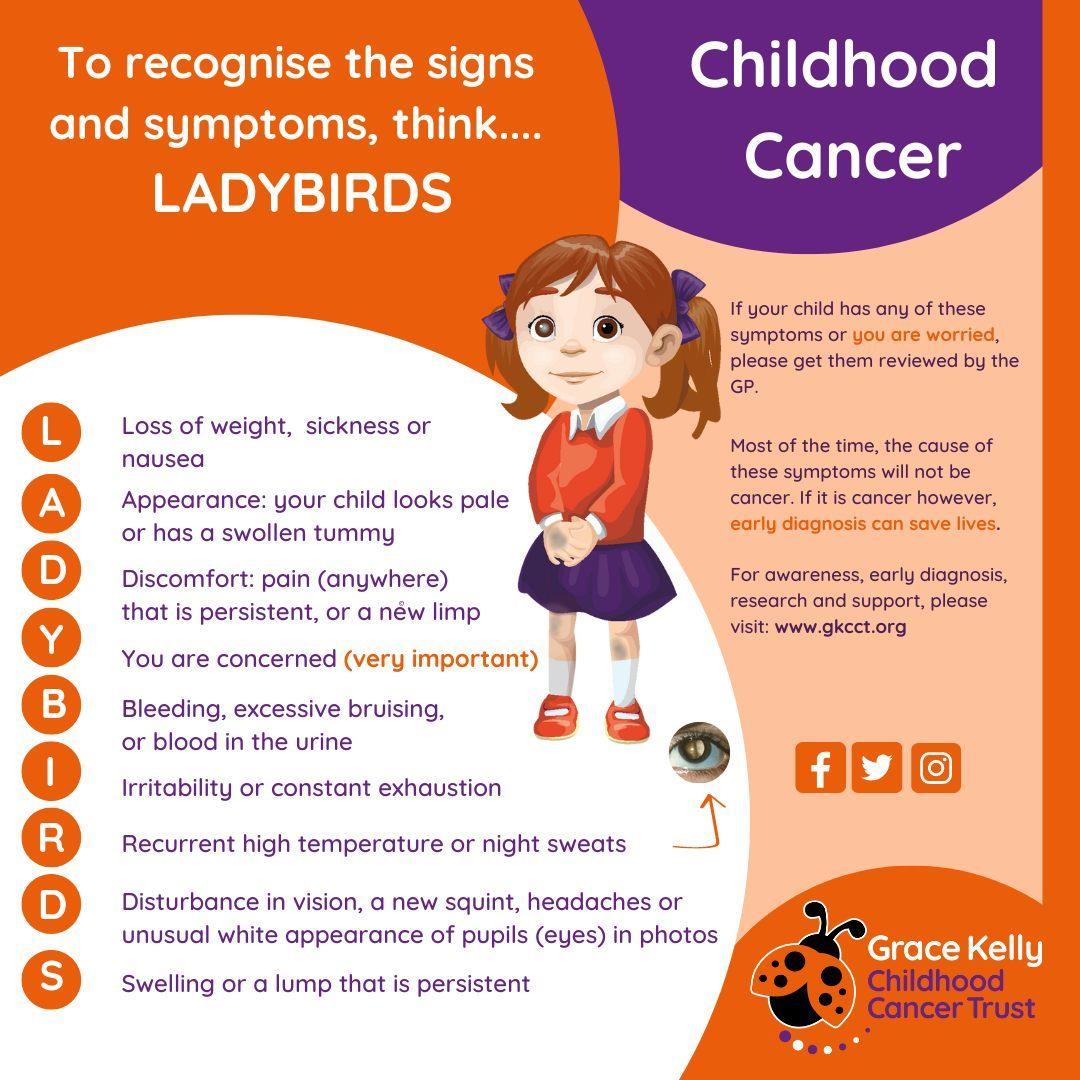 Amy and Flight Attendant Abbey Potter alerted Frontier's Corporate Communications team. Since then, Frontier has been in contact with Jen Kelly. She sent us the following:
"We lost Grace when she was just four years old. She never had the chance to fly in a plane. It feels so special to know that Grace's photo has been flying for so many years and continues to do so, thanks to Frontier Airlines. We are so grateful they have tracked us down to let us know. Thank you so much to everyone that helped make this possible."
Jen also gave Frontier her blessing to facilitate media coverage on this heartwarming story. On Wednesday, the Tampa Bay Times reported on the discovery. FOX13 in Tampa also did a story.
Grace's wish was to help other children, resulting in the founding of the trust. The organization funds research for childhood cancers, supports families, writes medical publications, and teaches the signs and symptoms of childhood cancer. Early diagnosis saves lives. Grace's family is passionate about raising awareness about the signs and symptoms of cancer. For more information, visit www.gkcct.org.