Not only are toilet paper y paper towels hard come by stay-at-home essentials these days, but so are face masks. Beginning May 8th, all Frontier customers will be required to wear a face covering over their nose and mouth throughout their journey. Not to mention, soon face masks will be a requirement in most public places; and therefore, should be easily accessible to you, right? Unfortunately, this isn't always the case.  
Luckily, we have some talented employees, both off and on the job, that have mad textile and crafting skills. After picking their brains, we put together a 'how to' repurpose an old t-shirt to make up to four masks at home (no sewing required!) in 5 simple steps. 
Lay shirt out on flat surface, cut off the bottom seam. 

Next cut off one 1-inch strip and cut the ends off so that it makes two long strips. Pull lightly to stretch the material.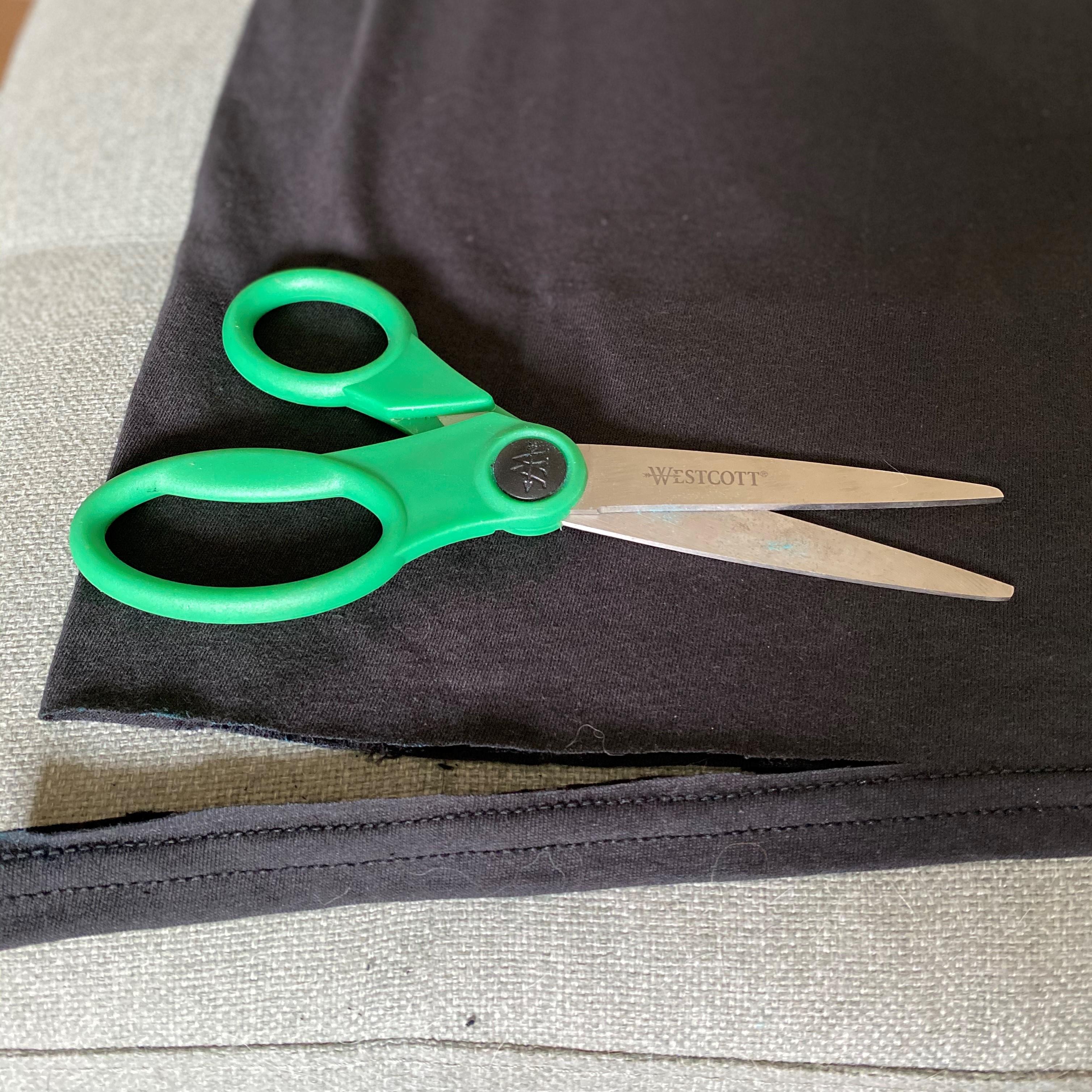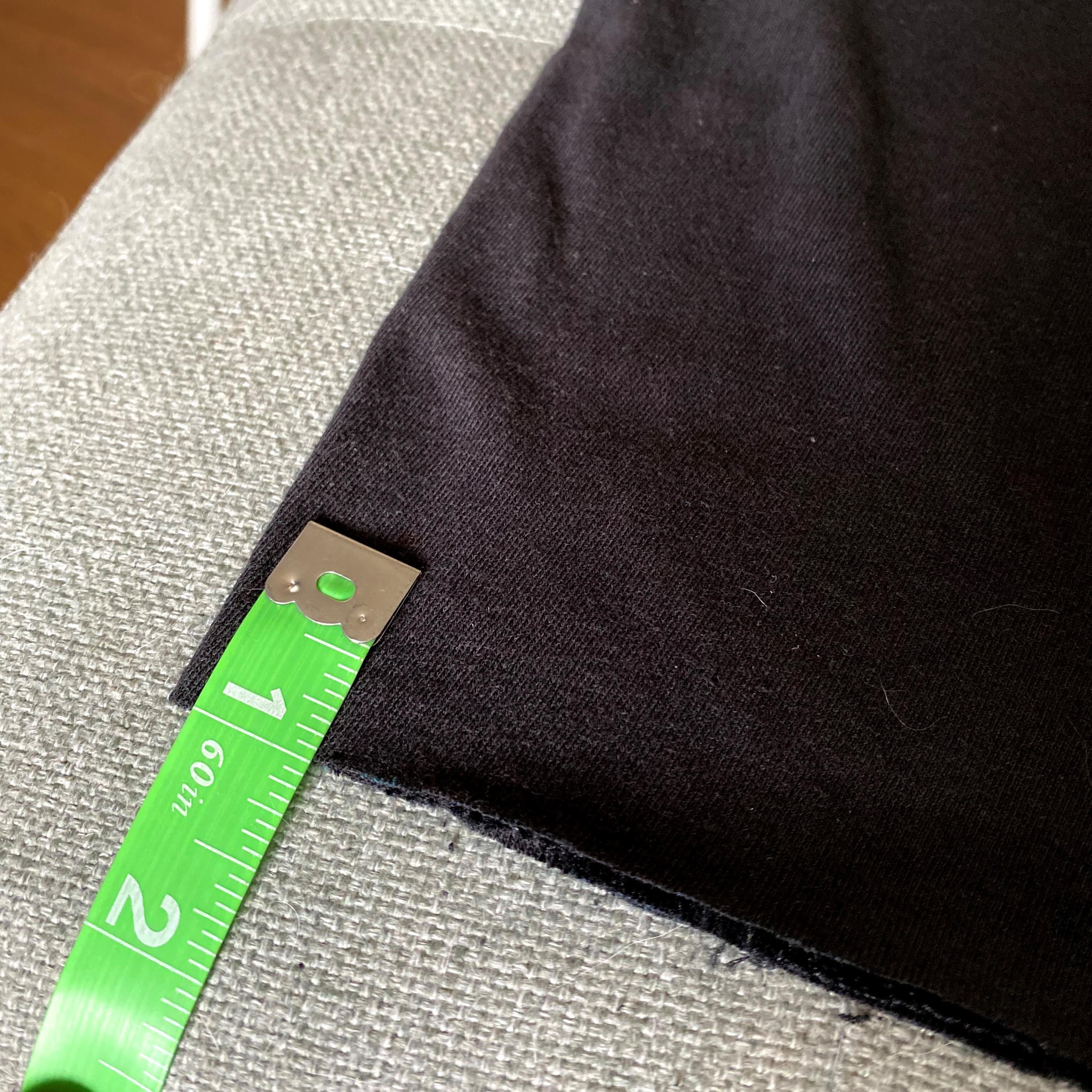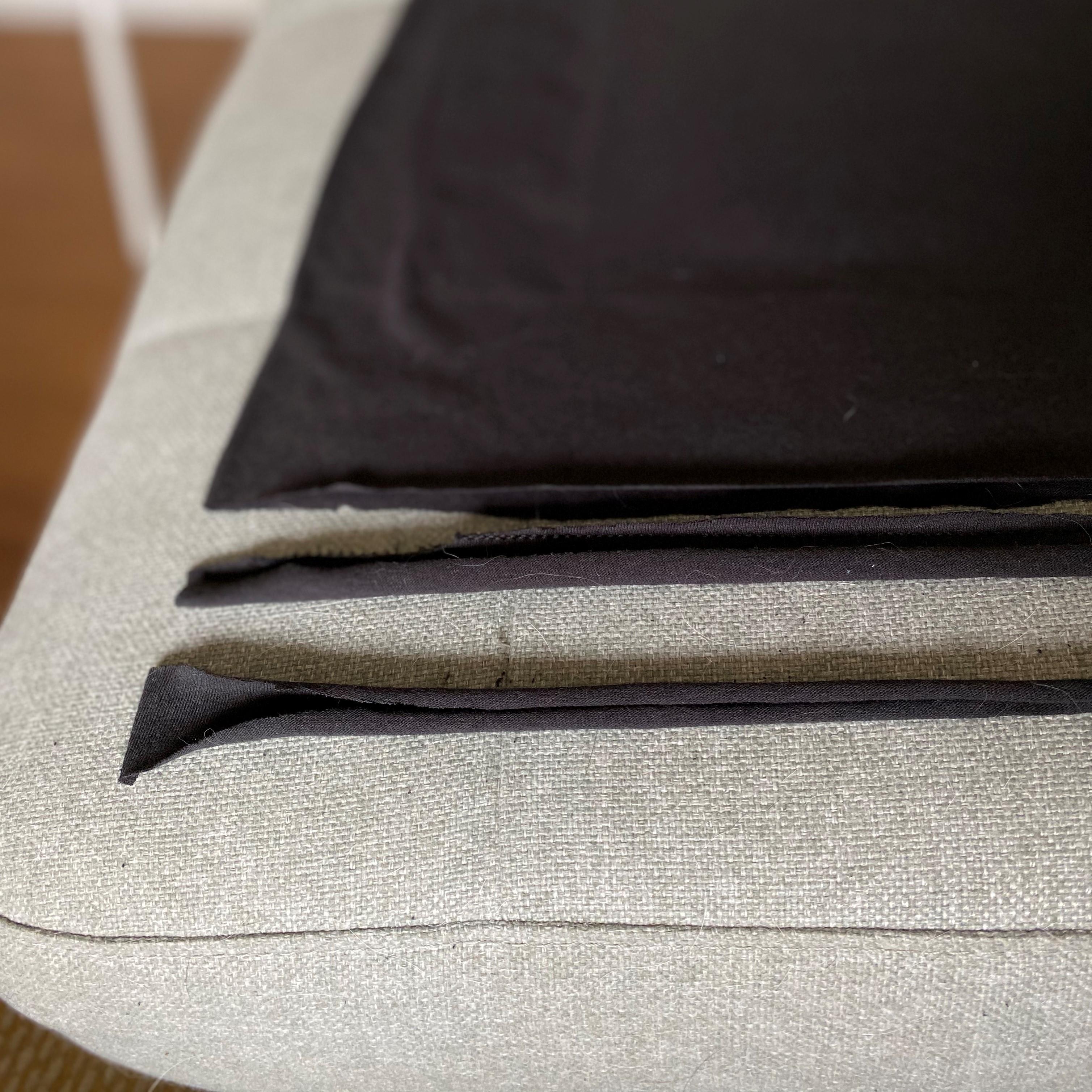 From the armpit down – measure one of the following: 8-inches for adults, 7-inches for a teen, 6-inches for a child. 

From your chosen length - mark with a sharpie/pen across the shirt. Cut the length of the shirt from top to bottom

.

Take the piece of shirt cut from under the armpit and cut off a little from both sides. Discard of the side scraps. Separate the remaining two pieces of fabric and put one of the pieces to the side (you can use this second piece to create a separate mask).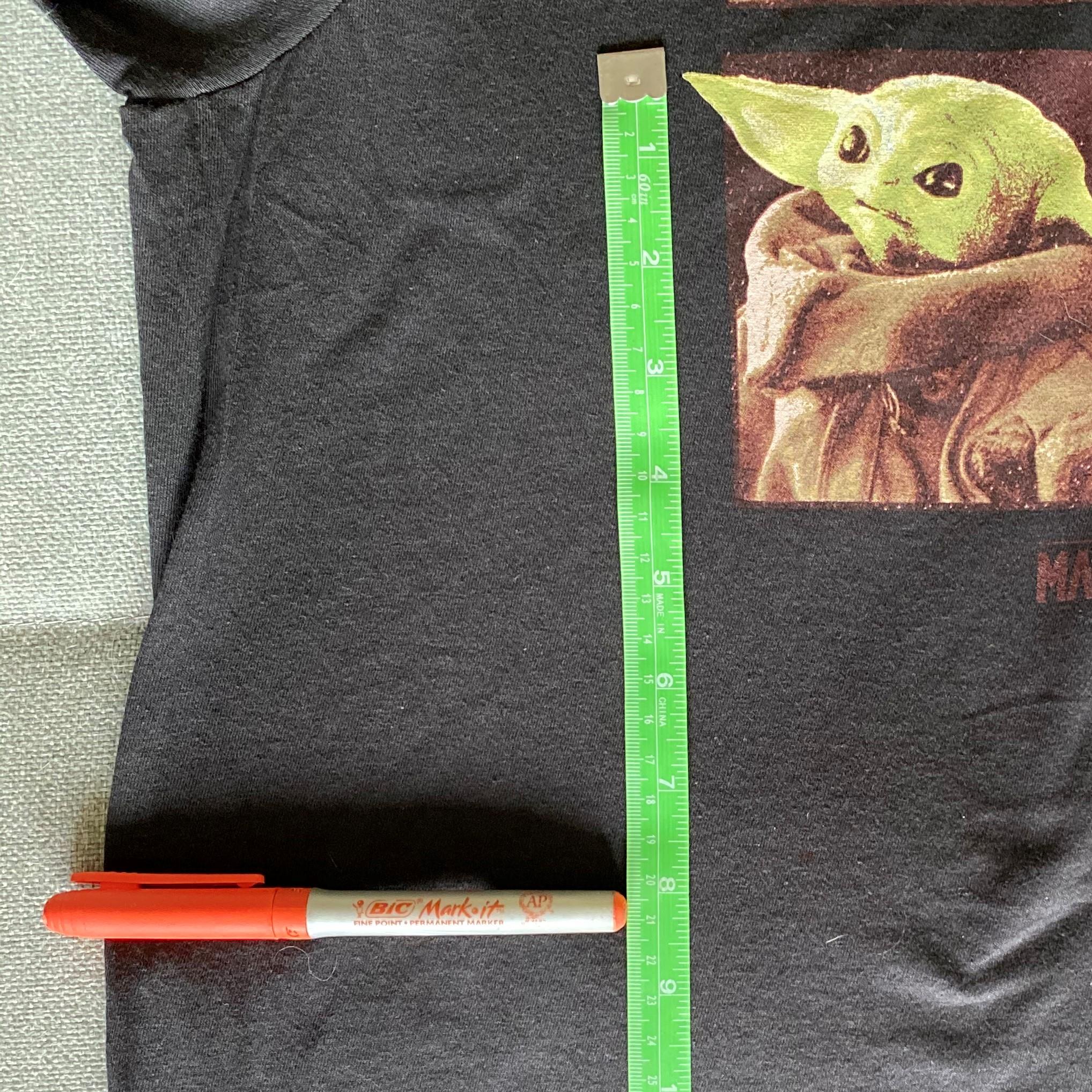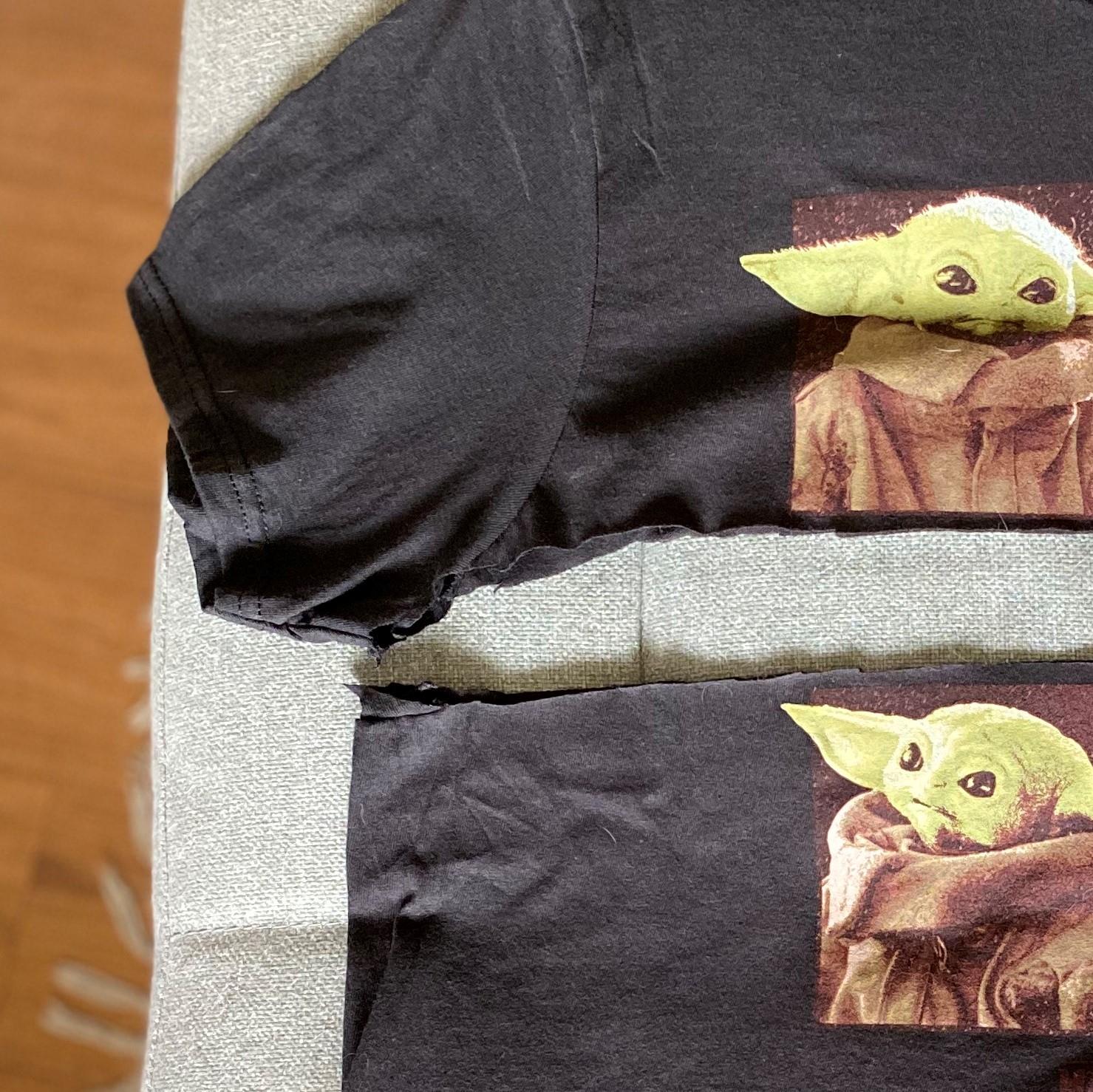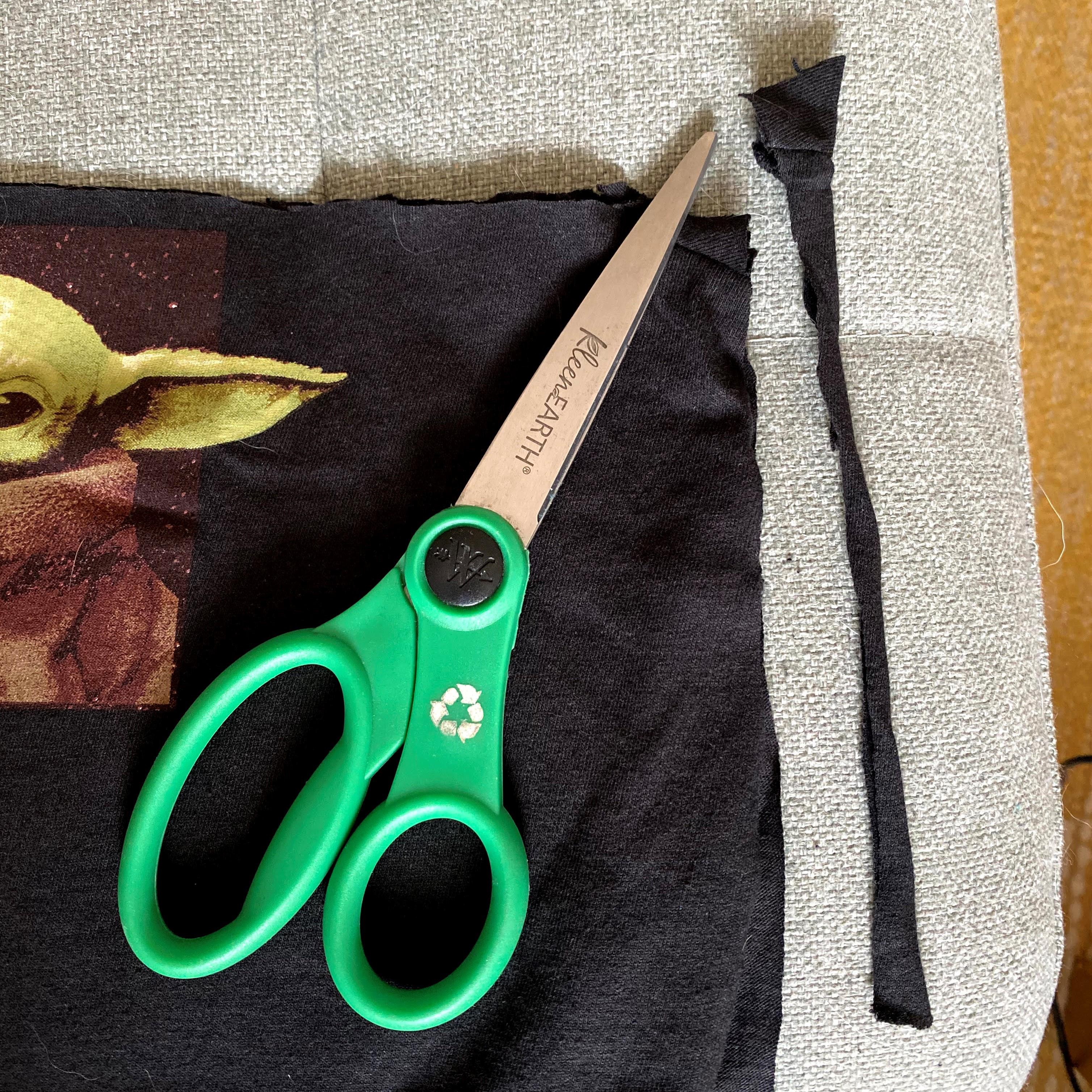 Turn the one piece around and lay it flat. From here measure roughly 4-inches from each side. Take the two 1-inch pieces of fabric from 1 and lay at each end of the 4-inch marker.

Remove ruler and fold the sides in. Tie the top strings – this will be the top of the mask.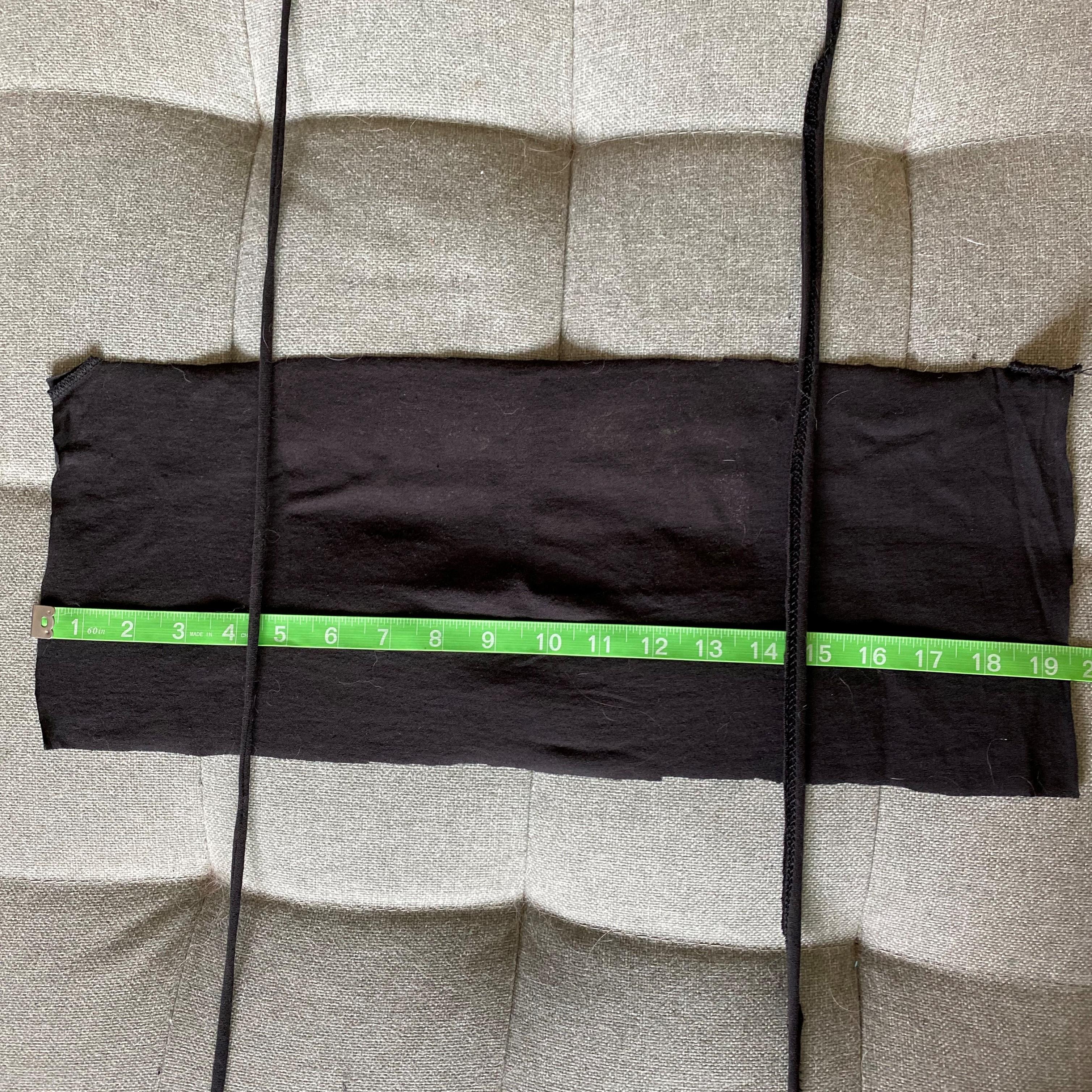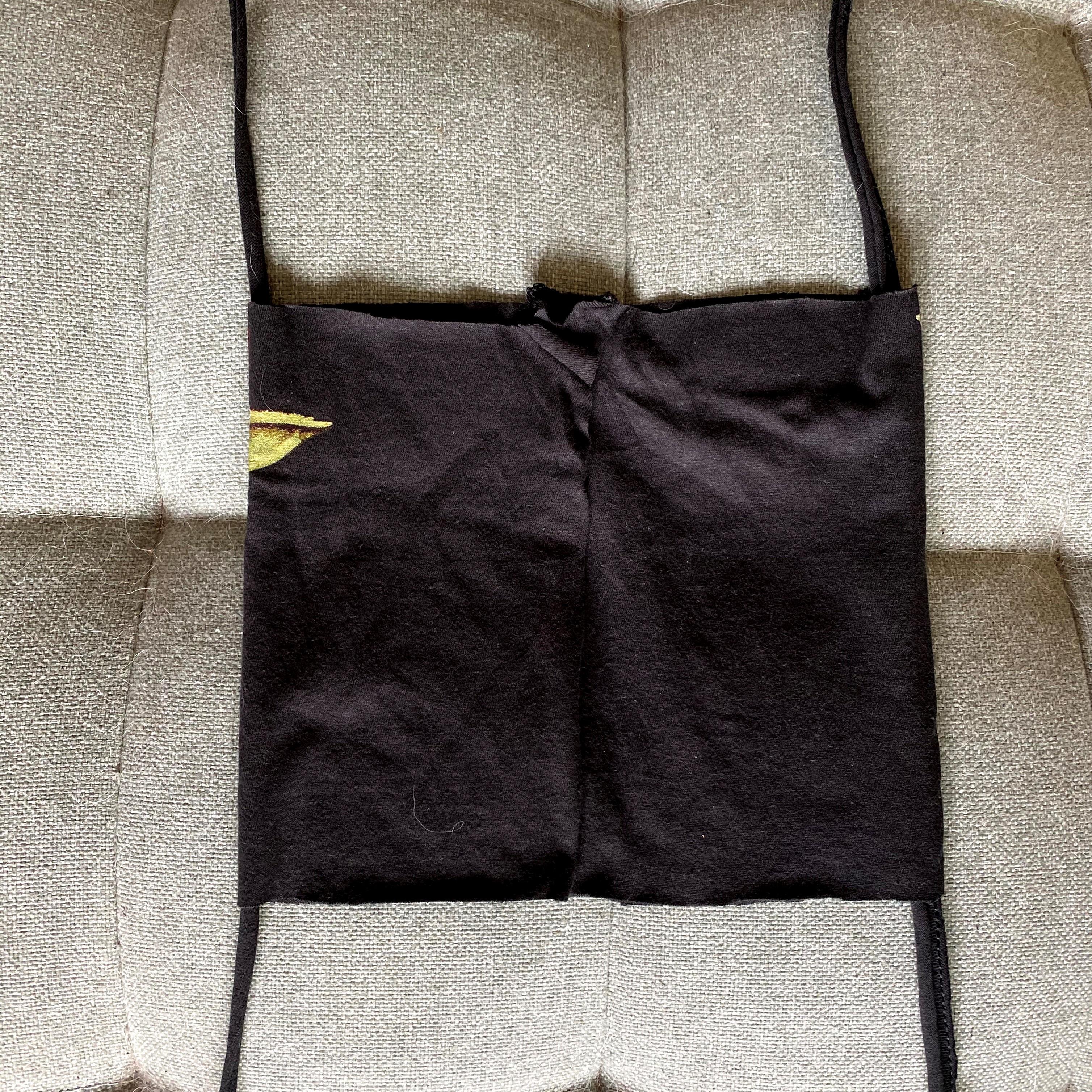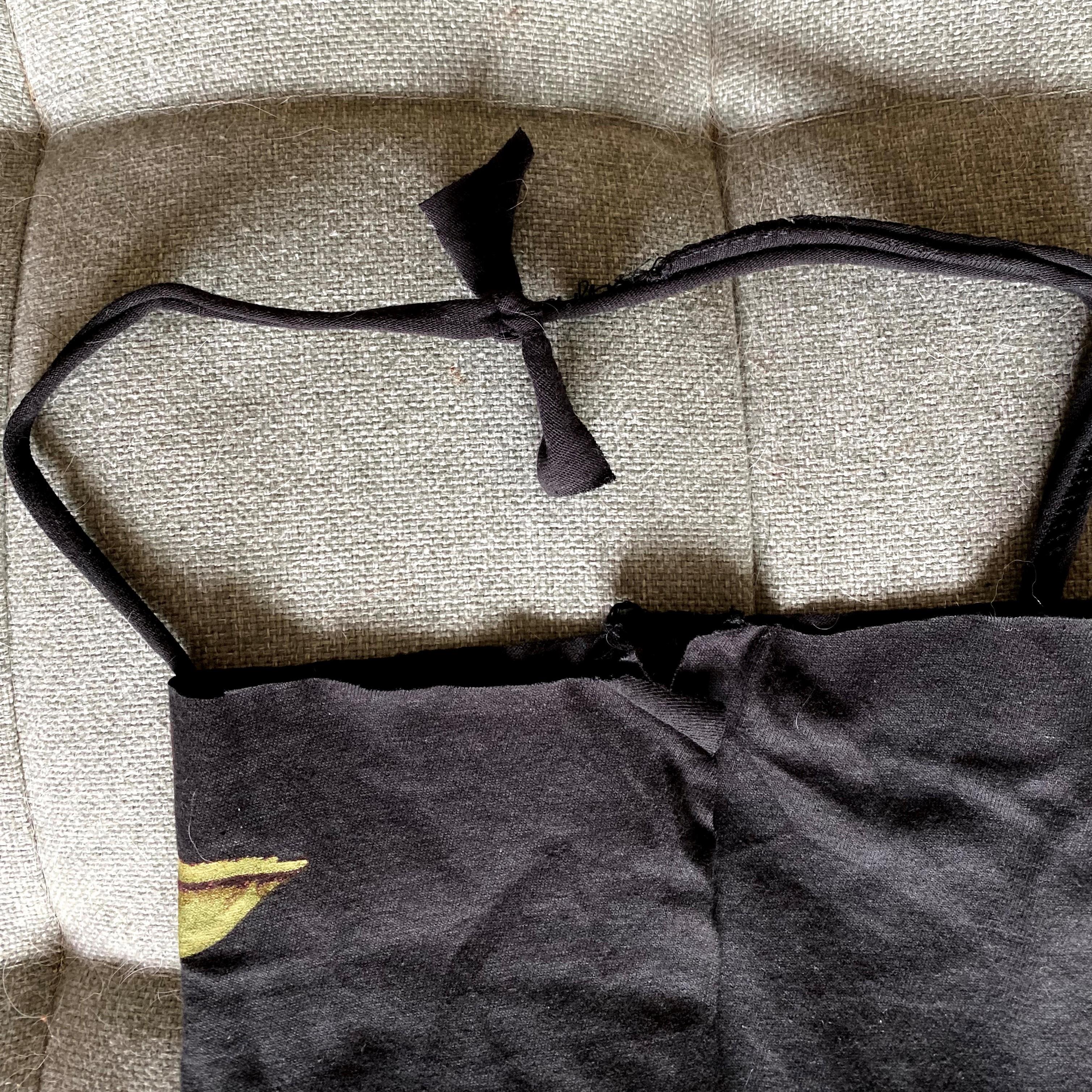 Place face mask over head. Take the big piece of fabric and hold it on your nose - you then can adjust both the bottom and top strings to properly fit for your face.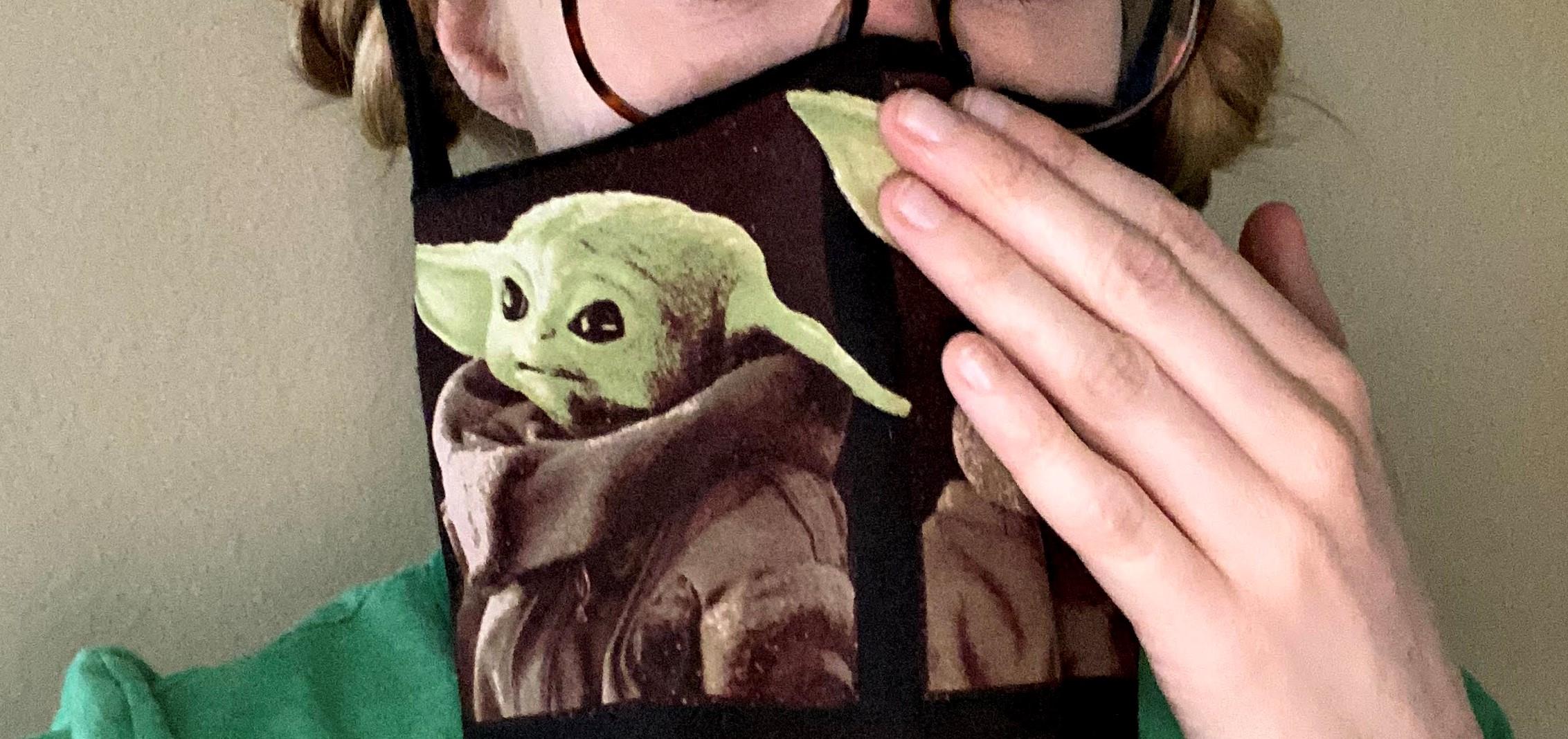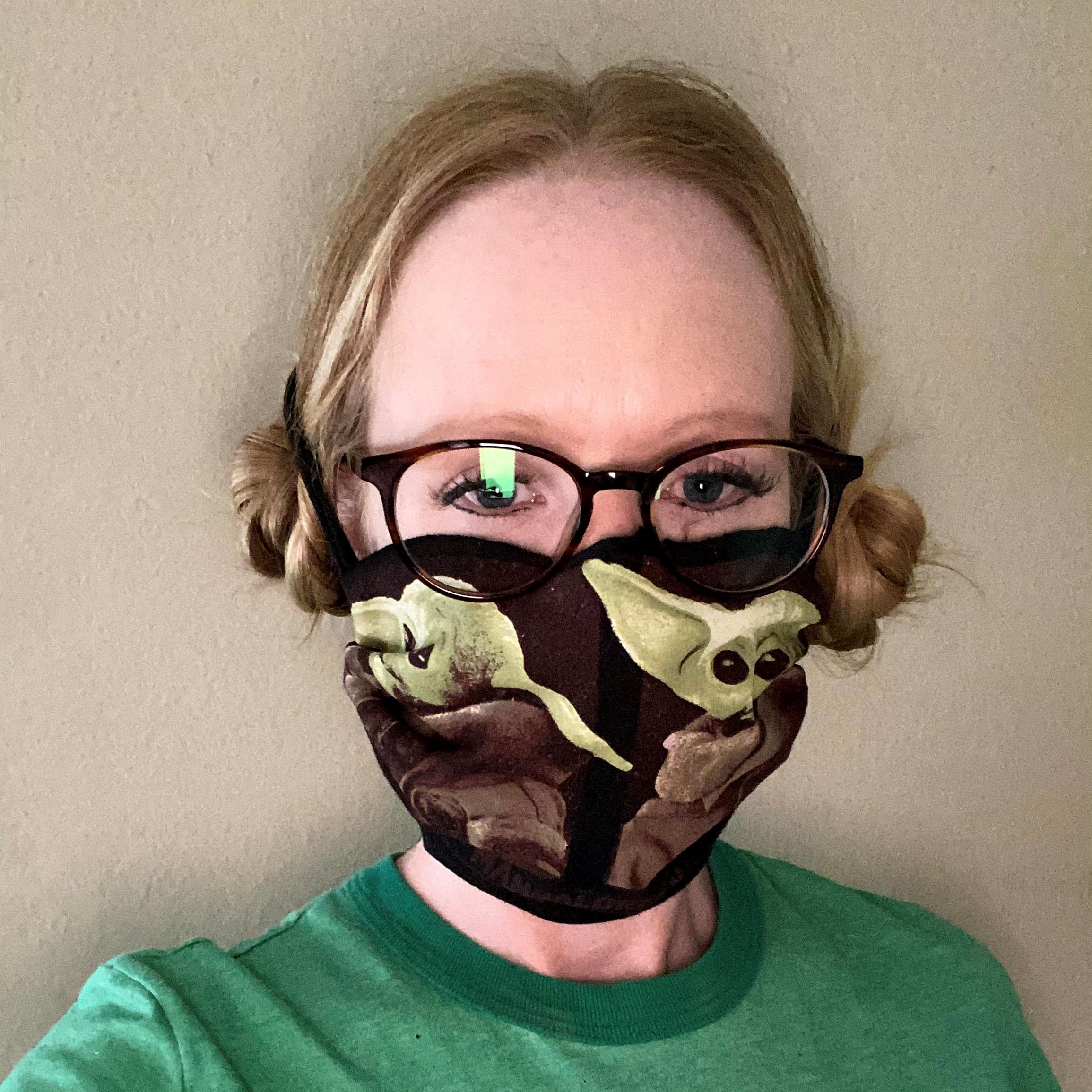 Tie strings in back and voila you have a face mask!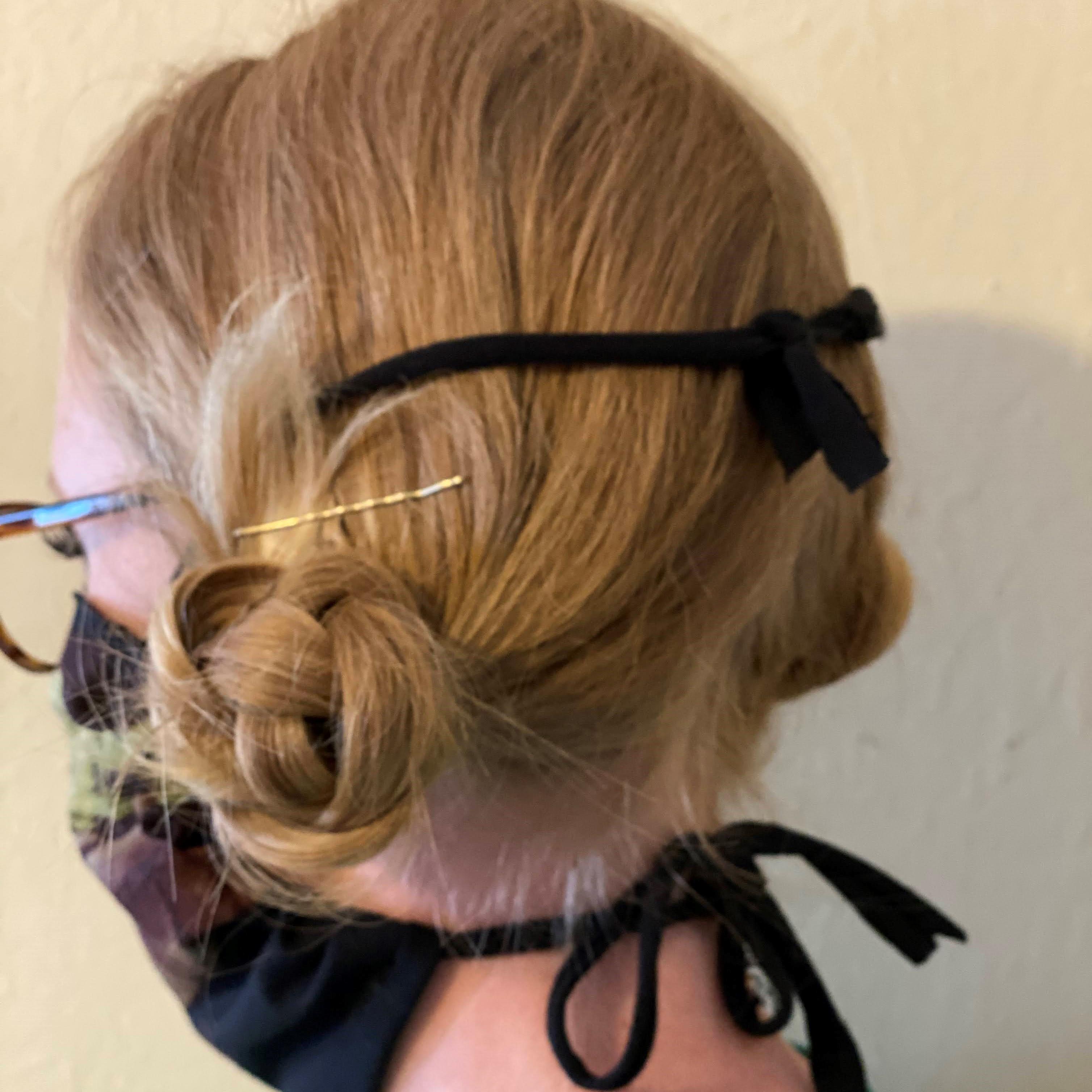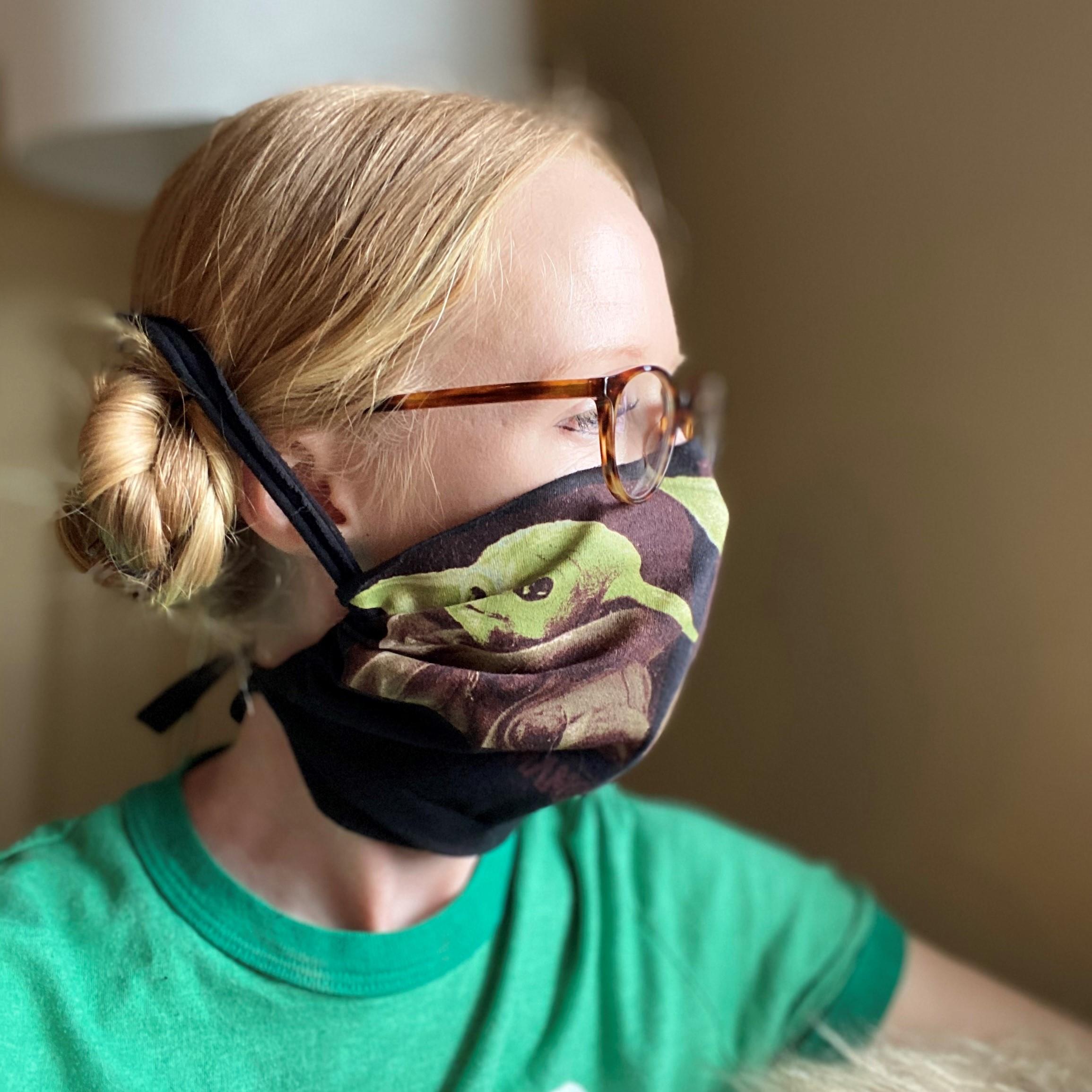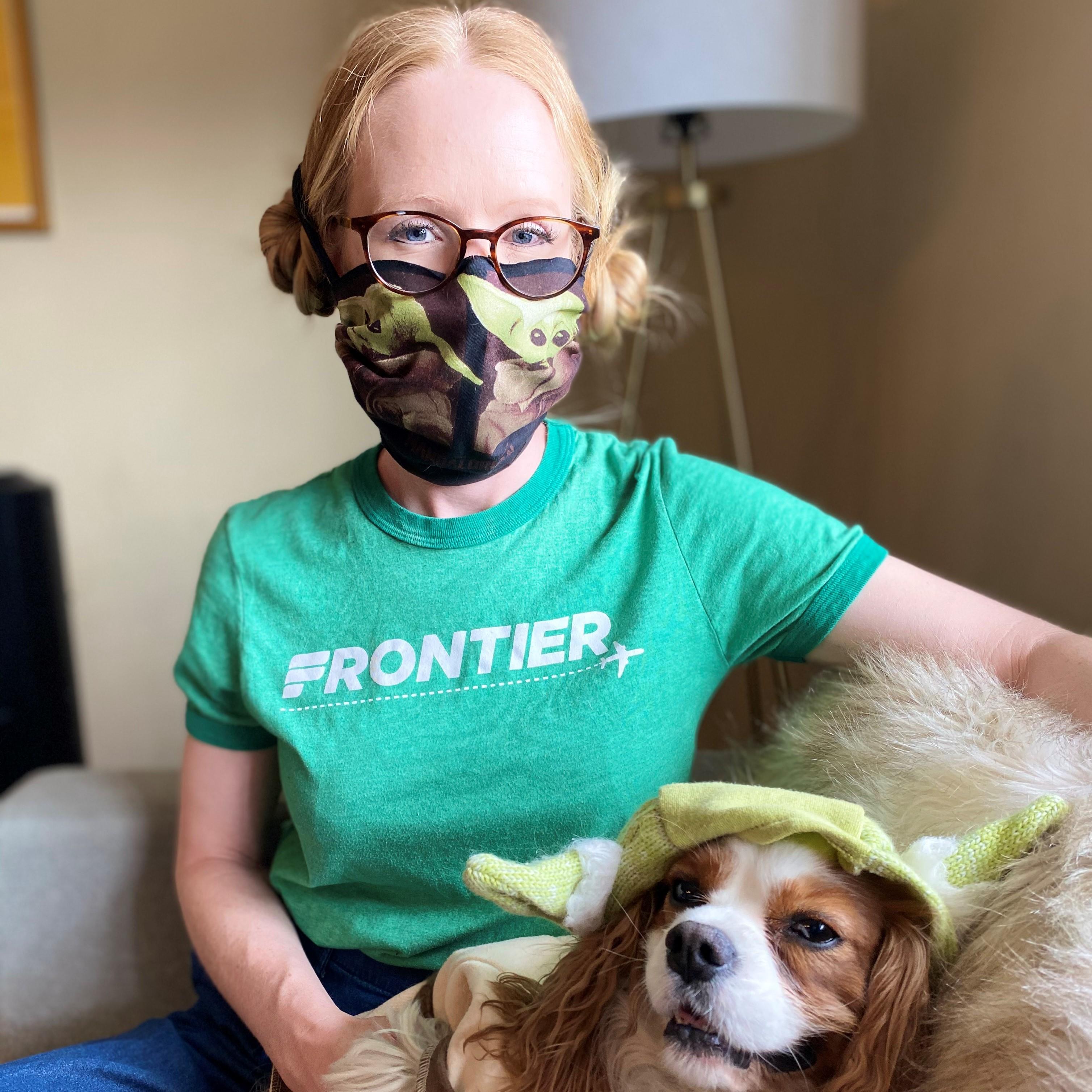 You can use remaining pieces of fabric to repeat above steps and create additional masks! May the Fourth and face mask be with you!