Is traveling more on your list of goals for 2023? If so, we can't think of a better start to your travels than a trip to Jamaica! From lush rainforests and breathtaking waterfalls to lively cities and beautiful beaches, Jamaica has it all.  
Frontier flies into two airports that you can choose from when visiting the island. The first airport is Sangster International Airport (MBJ), which is located in Jamacia's third-largest city. When flying into this location, you can choose to stay in Montego Bay or travel to the various popular resort locations such as Negril, Ocho Rios, and the South Coast. Frontier also flies into the capital city of Kingston at Norman Manley International Airport (KIN). Kingstone lies on the southeast coast and is home to many popular attractions. KIN is located near the Blue and John Crow Mountains National Park as well as Port Antonio.  
Jamaica is a land of beauty and fun, and there's no shortage of things to do here! Today, we are going to explore some well-known Jamaica attractions.   
Things to Do:
Chukka Horseback Ride & Swim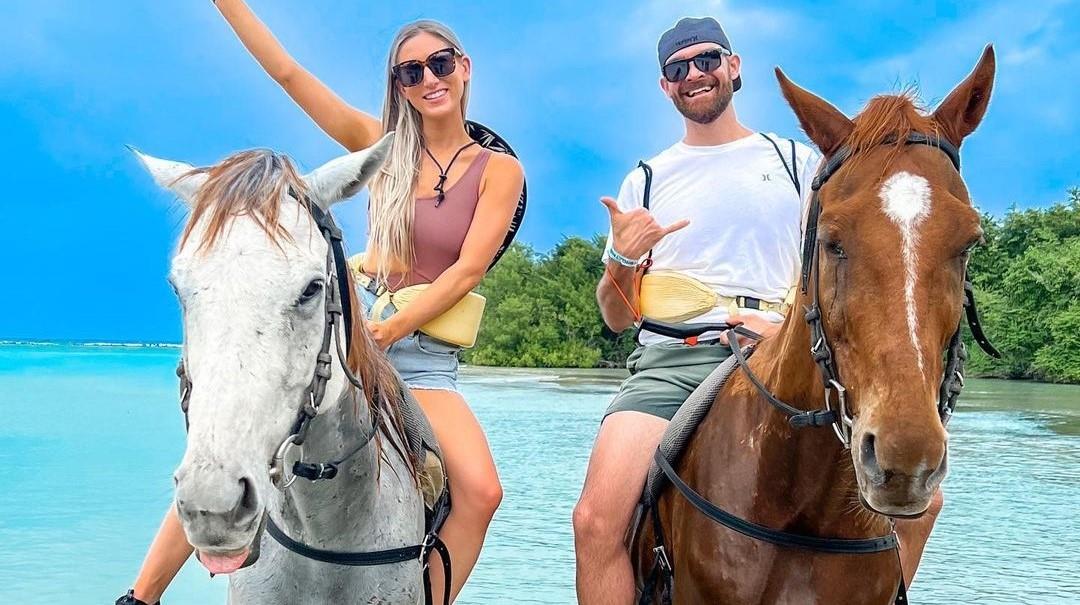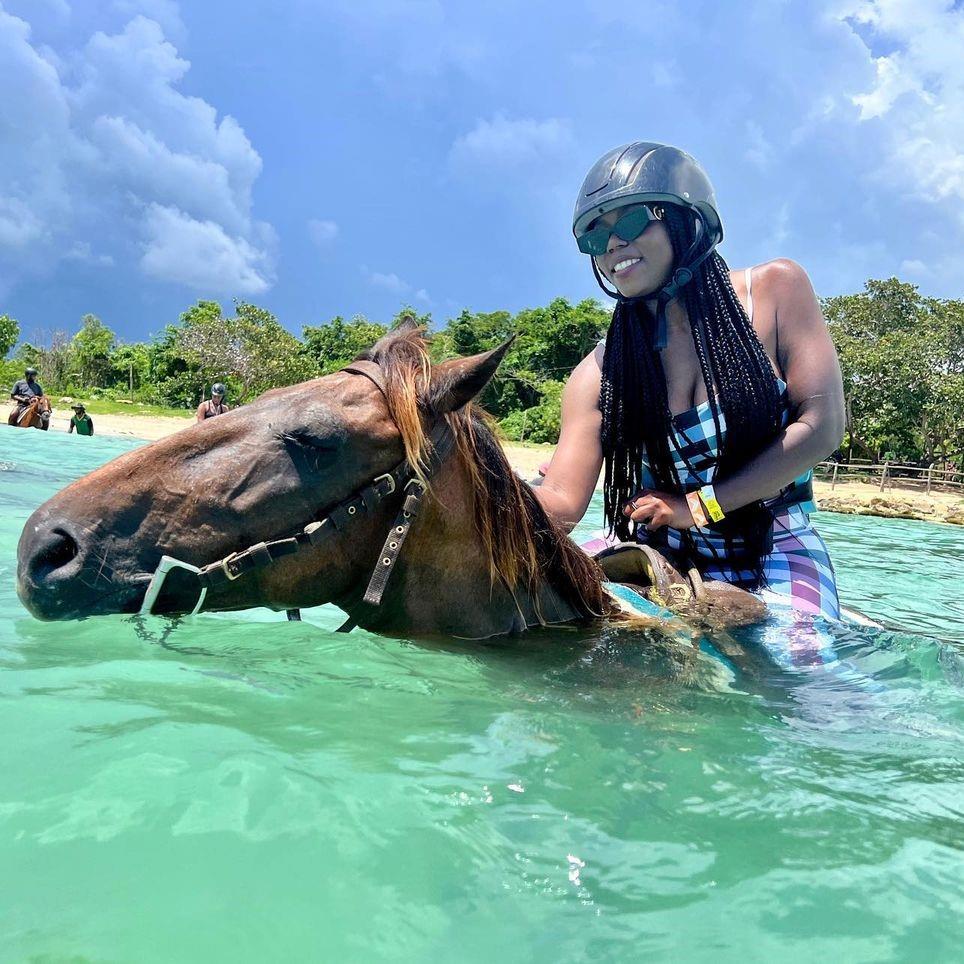 Photo Credits: @manda_kurth and @tisha.rn
Did you know you can swim on horseback throughout Montego Bay? The Chukka Horseback Ride & Swim is a popular attraction that allows guests to ride horseback into the deep waters of the bay. Guests start with a trail ride to get comfortable on horseback, switch horses, then head to the beach to go swimming!  
Bob Marley Museum in Kingston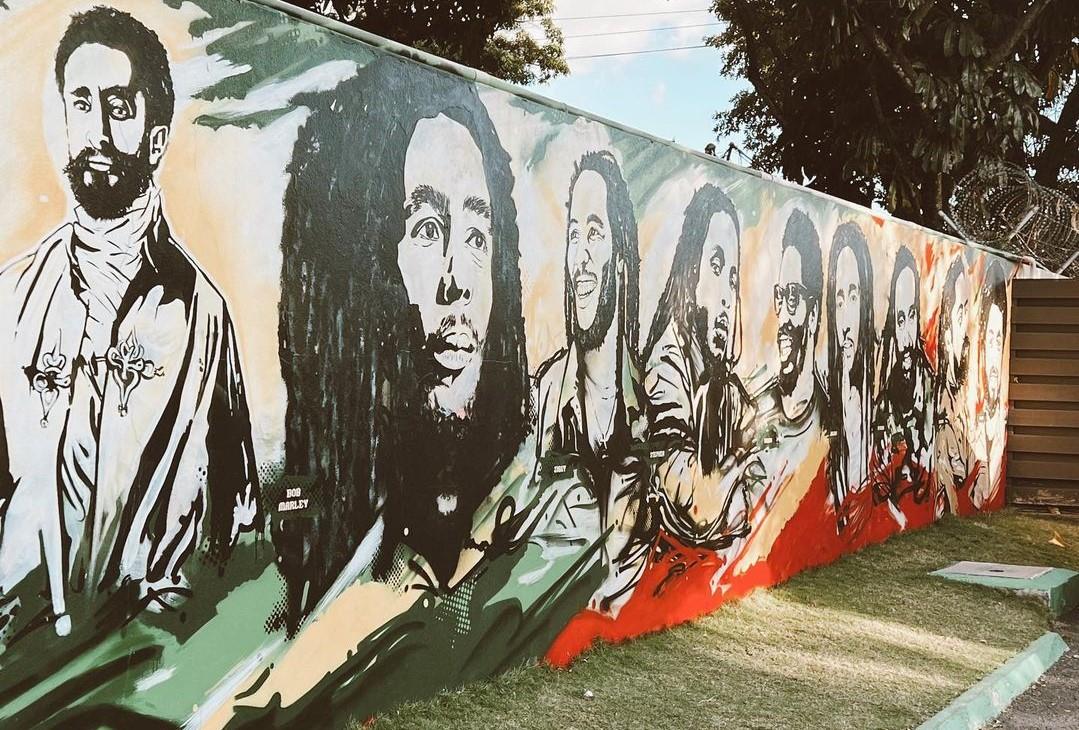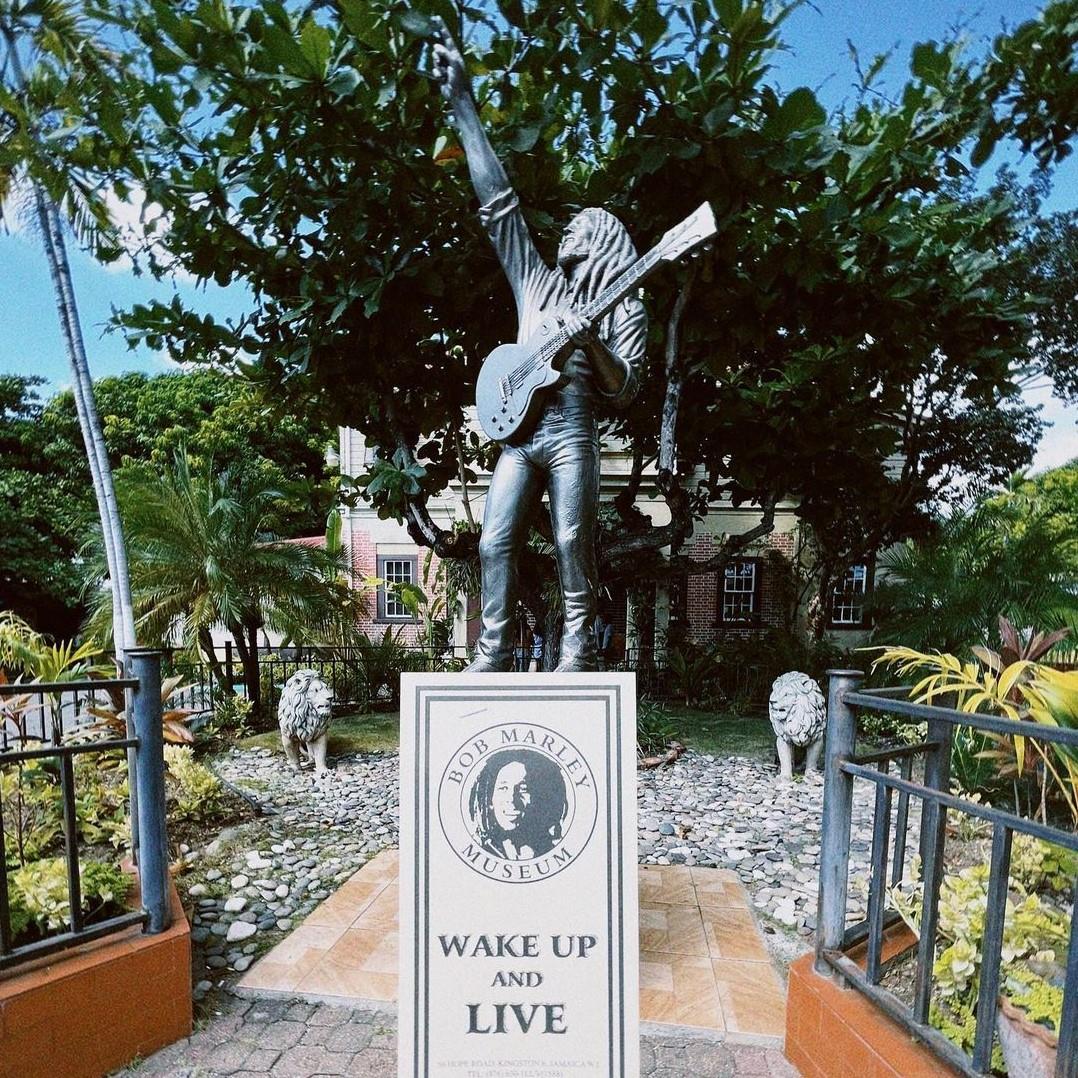 Photo Credits: @yasmin_froes and @marii.basile
How could you visit Jamaica and not visit a Bob Marley-themed attraction? Kingston is home to the Bob Marley Museum. The museum is designed in what was once Bob Marley's home and contains many of his items and memorabilia. Bob had initially purchased the property in 1975 and lived there until 1981. Before the tour, guests can visit the One Love Café for a meal or snack. The museum includes a record shop, an 80-seat theater, as well as a gift shop. This museum is the perfect addition to your trip for any music or Marley lover!  
Kid-Friendly Activities:
Visiting Jamaica with kids? No worries! Jamaica is an ideal destination for families looking for a fun and exciting vacation. 


Swim with Dolphins at Dolphin Cove 
Photo Credit: @talyahanalise_
If your family loves dolphins, visiting Jamaica's Dolphin Cove is an absolute must. Dolphin Cove Jamaica features five Dolphin Habitats in Montego Bay, Puerto Seco, and Ocho Rios. For families, the Cove offers a range of encounters that are tailored for children of all ages. Kids will have the opportunity to get up close and personal with the dolphins, swimming, hugging, and even feeding them. For those feeling adventurous, the Cove also offers a shark encounter where one can swim in a harmless, shallow environment and touch or hold Caribbean sharks. It's truly an unforgettable experience you and your kids will never forget. 
Frenchman Cove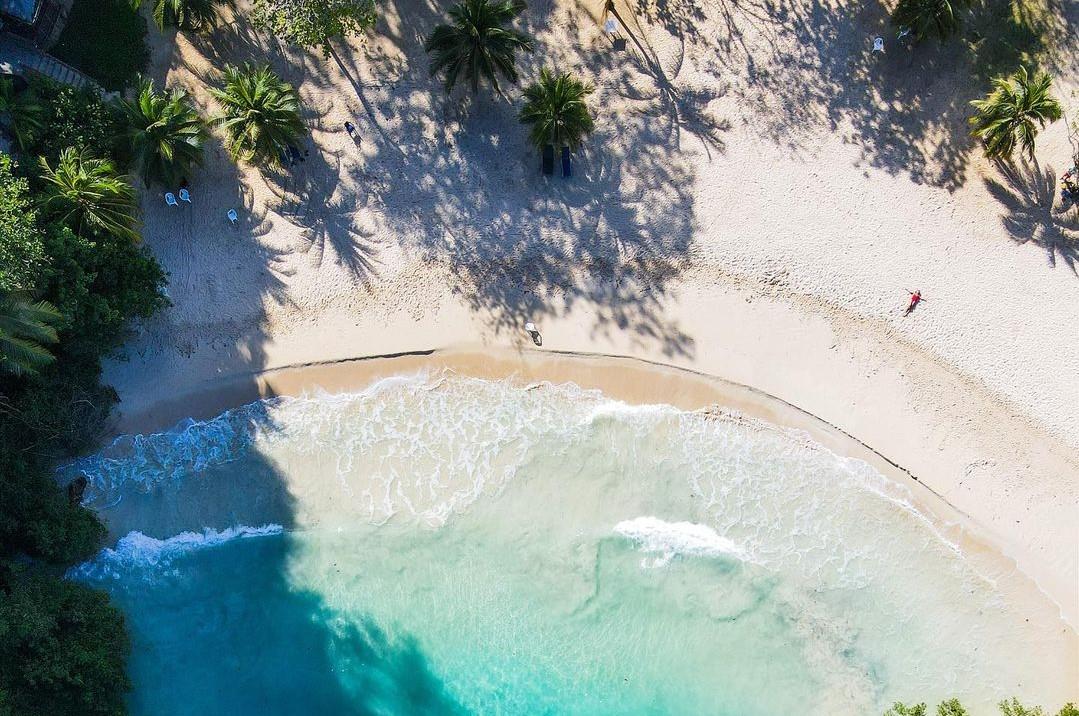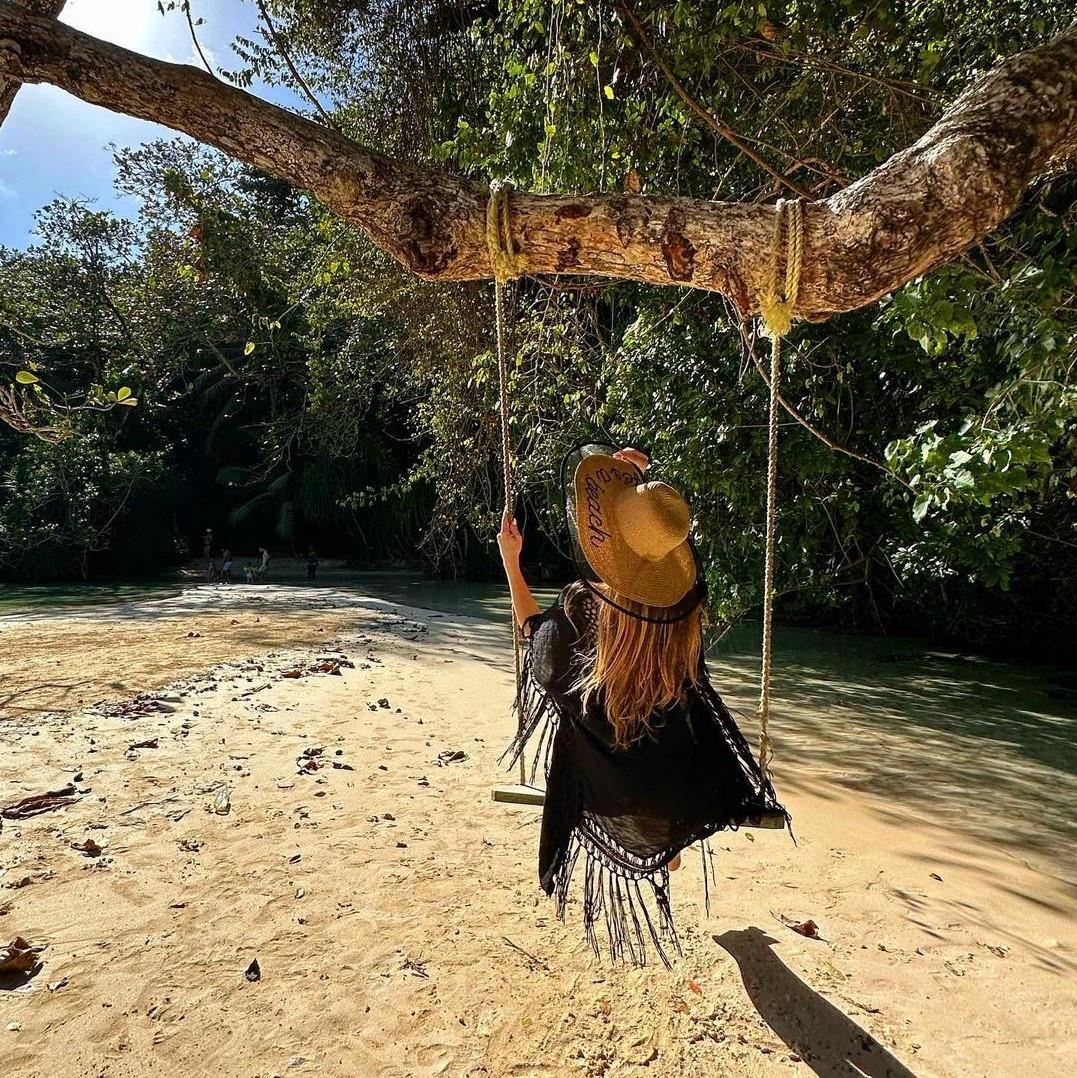 Photo Credits: @magdas_little_world and @kookie.queen
Do you want to experience the authentic, raw beauty of Jamaica? Visit Frenchman Cove! The Frenchman Cove in Port Antonio is one of the most famous beaches in Jamaica. It has been immortalized by films such as Lord of the Flies and Knight & Day. What's a better way to experience island life than a day on the beach?  
River Rafting on Martha Brae River, Montego Bay 
Looking for a relaxing afternoon? Go river rafting on the Martha Brae River! The Martha Brae is one of the two rivers in Jamaica famous for their river rafting experiences (the other being The White River, which has more rapids and is more suitable for tubing). During this experience, you would lounge on 30-foot bamboo rafts as you lazily float down the cool waters and enjoy the scenery. Kids as young as 4 years old are welcome, as long as they can remain seated on the raft.   
At Frontier, we believe in making travel more accessible and enjoyable for everyone. That's why we strive to offer low fares and excellent customer service. So, if you're looking for a relaxing getaway to the Caribbean, book your ticket with Frontier and experience the greenest way (we are 43% more fuel efficient than other airlines) to travel today!