As stay at home orders begin to loosen up across the U.S., you may have begun planning a much-needed getaway. The big question is "Where can I go?". Lucky enough for travel-seekers, there are many destinations getting ready to welcome you for a visit.
Earlier this week Barry Biffle, Frontier's President & CEO, boarded Frontier flight 777 headed to Las Vegas for an on-the-ground, tourist's exploration of the city. While casinos aren't opening up for a few more weeks, he took the opportunity to checkout, another side of Las Vegas - including jaw-dropping desert landscapes, plentiful outdoor water and land recreational activities, kitschy landmarks and other interesting sites.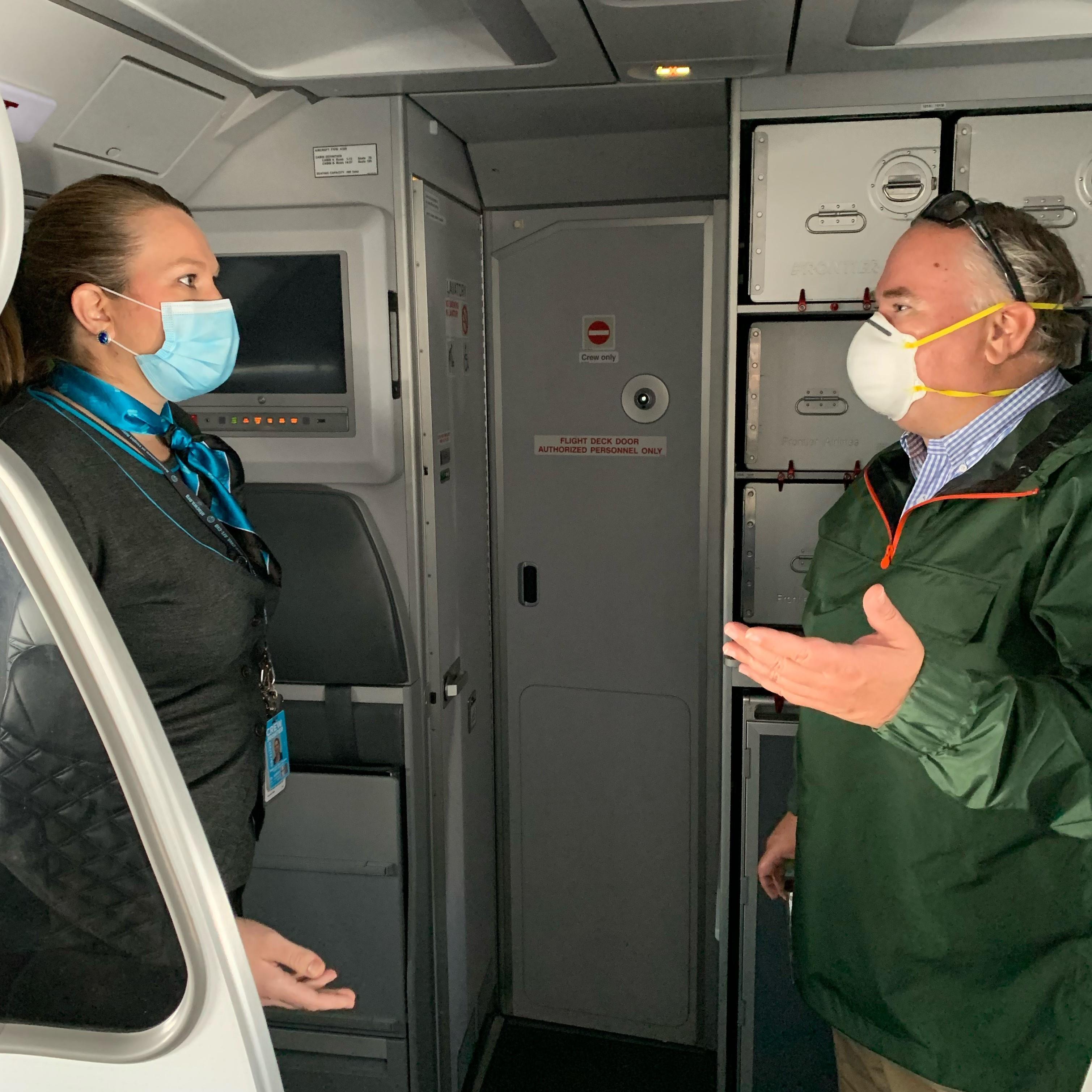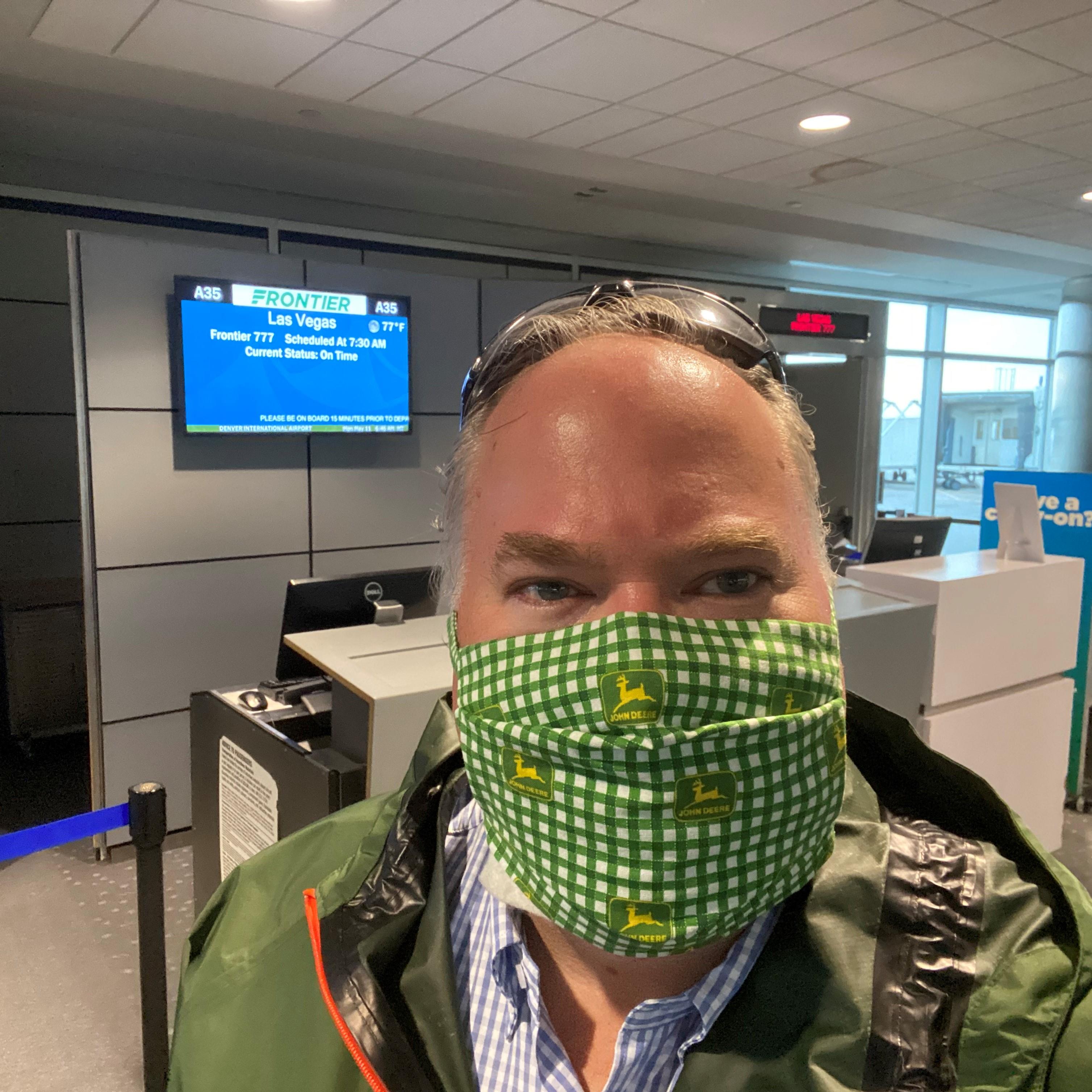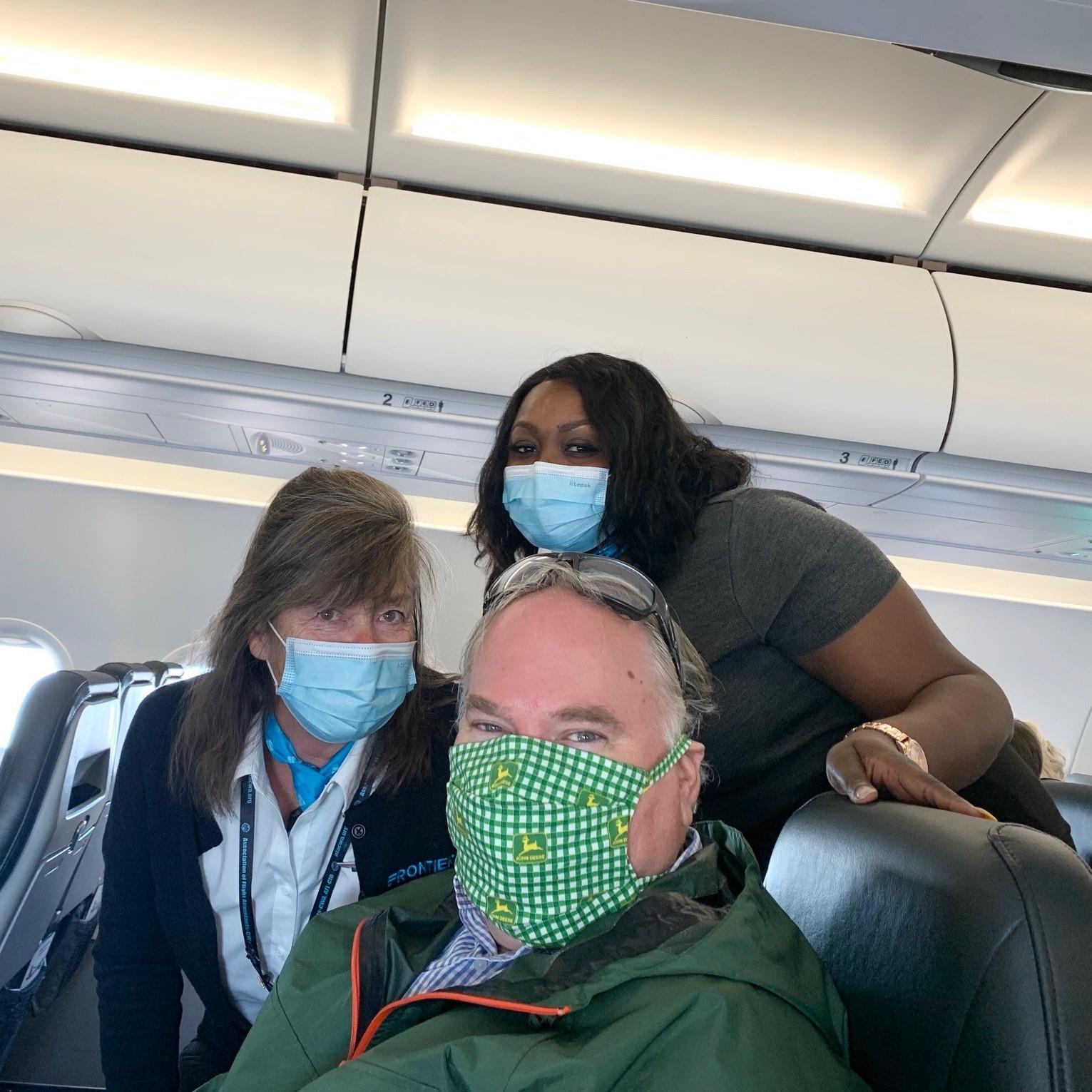 Let's take a peek at his favorite stops along his journey to uncover what to do in Las Vegas right now: 
Get Outside! For those seeking a bit of adventure with a heavy dose of mother nature, book an ATV or helicopter tour of the surrounding natural areas.  
Barry booked a desert ATV adventure with Above All Las Vegas ATV Tours & Watercraft Rentals. According to him, it was "epic." The guide's knowledge of the desert wildlands beyond the city – in areas like, Eldorado Canyon, Valley of Fire and Mt. Charleston - provided a safe and exhilarating ride. This would be a great activity for families.   
If you have some extra time on your hands, take a helicopter tour over the Hoover Dam with a stop at the Grand Canyon with Maverick. They also offer "nighttime flights over the neon lights of the Las Vegas Strip."  
For a self-guided, off-road tour of the high desert, or a zip around their fast track, checkout Speed Vegas. They rent everything from Lamborghini's to Baja Race Trucks.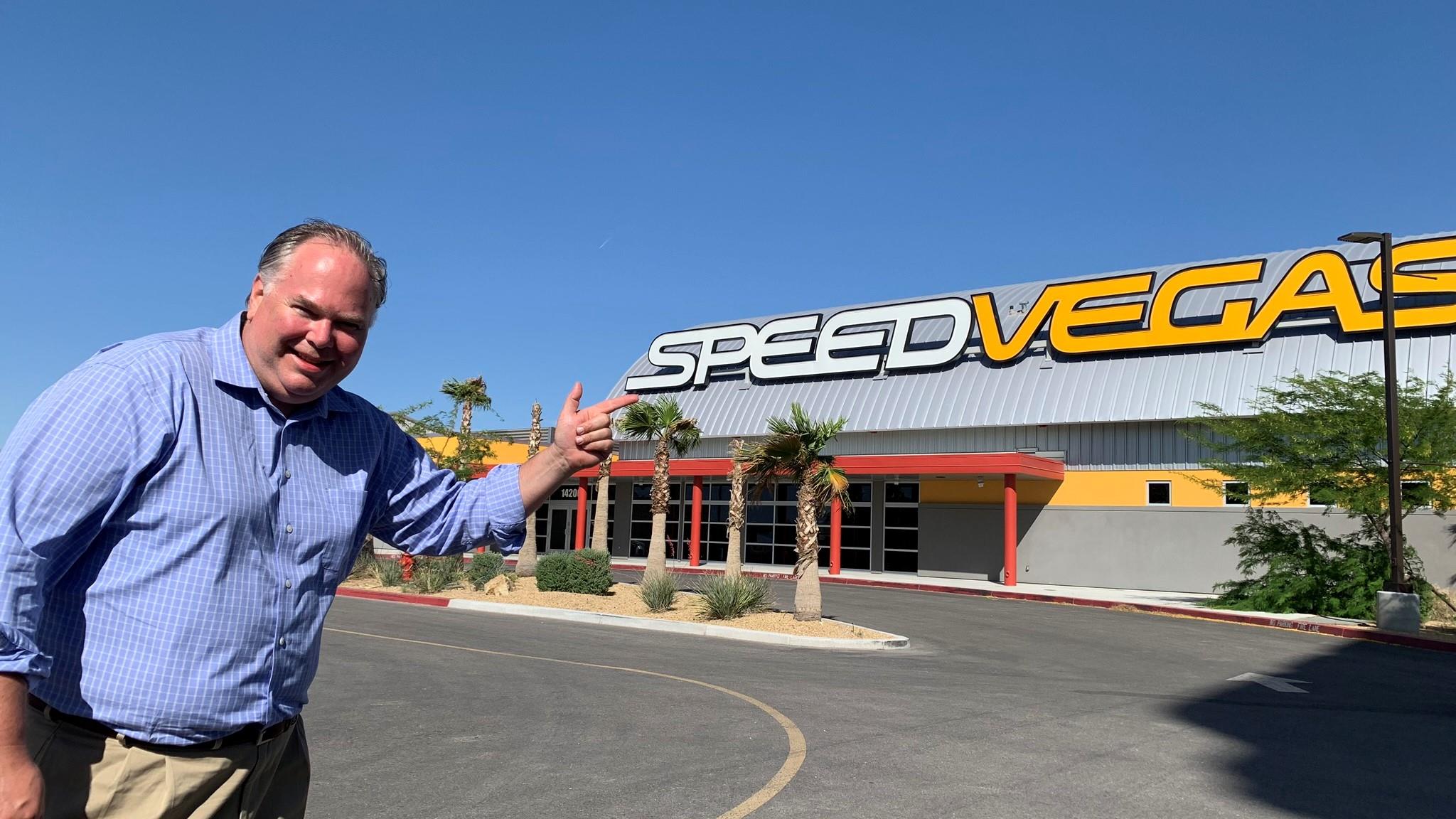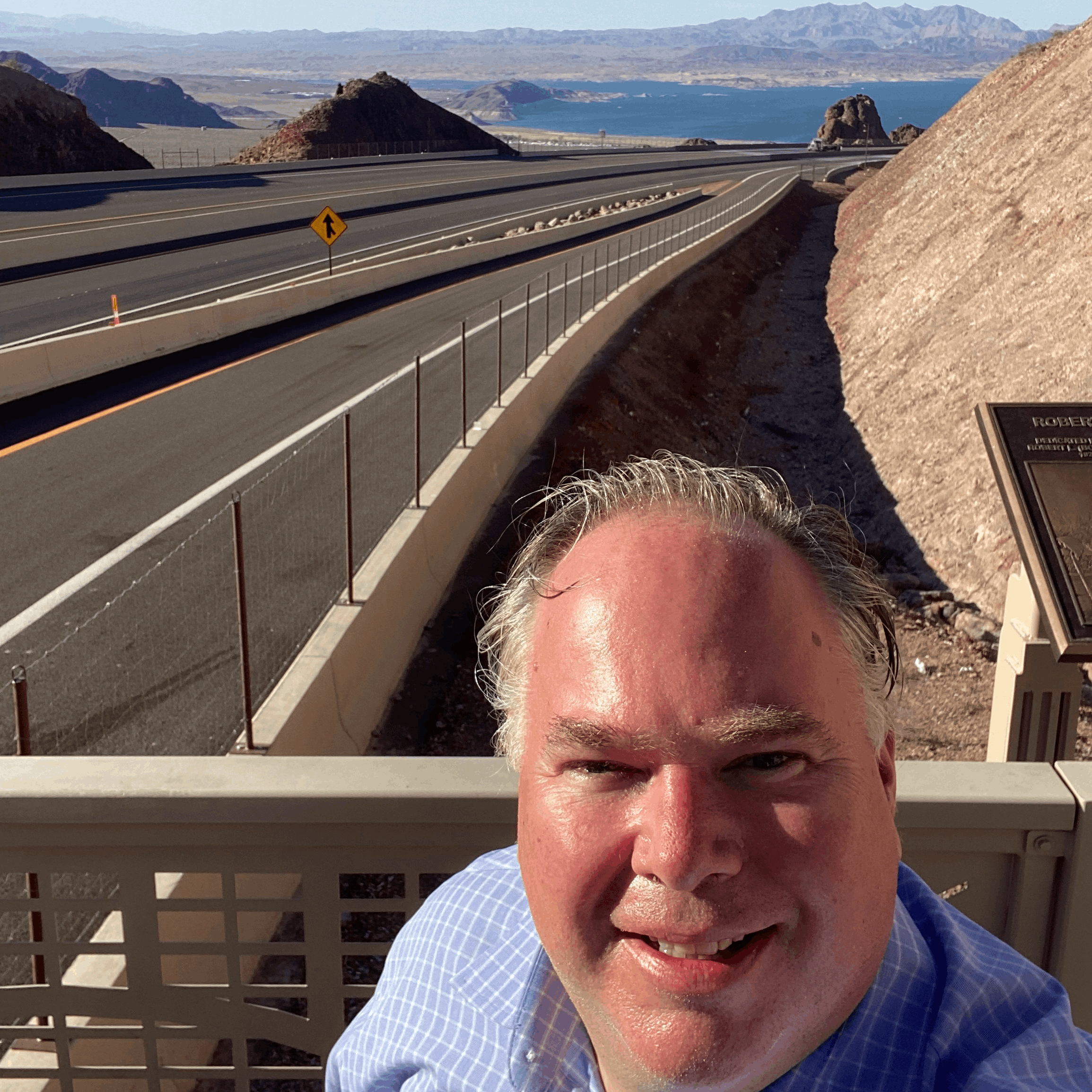 Left to Right: Barry at Speed Vegas, and Barry on the way to Lake Mead
If you have a rental car at your disposal, make a detour to the Lake Mead Overlook. It's breathtaking. And, golf courses are open in Vegas! Barry visited Legacy Golf Club to stretch his legs and practice his swing on the driving range.  
Interested in off the beaten path experiences? Pack up the family and swing by Seven Magic Mountains an art installation located in the desert outside of the city limits, featuring seven thirty to thirty-five-foot high dayglow totems comprised of painted, locally-sourced boulders.  
Whether you've seen the TV show Pawn Stars or not, a trip to Vegas wouldn't be complete without a stop at Rick Harrison's Gold & Silver Pawn Shop. Well, that and a stop at In-N-Out Burger.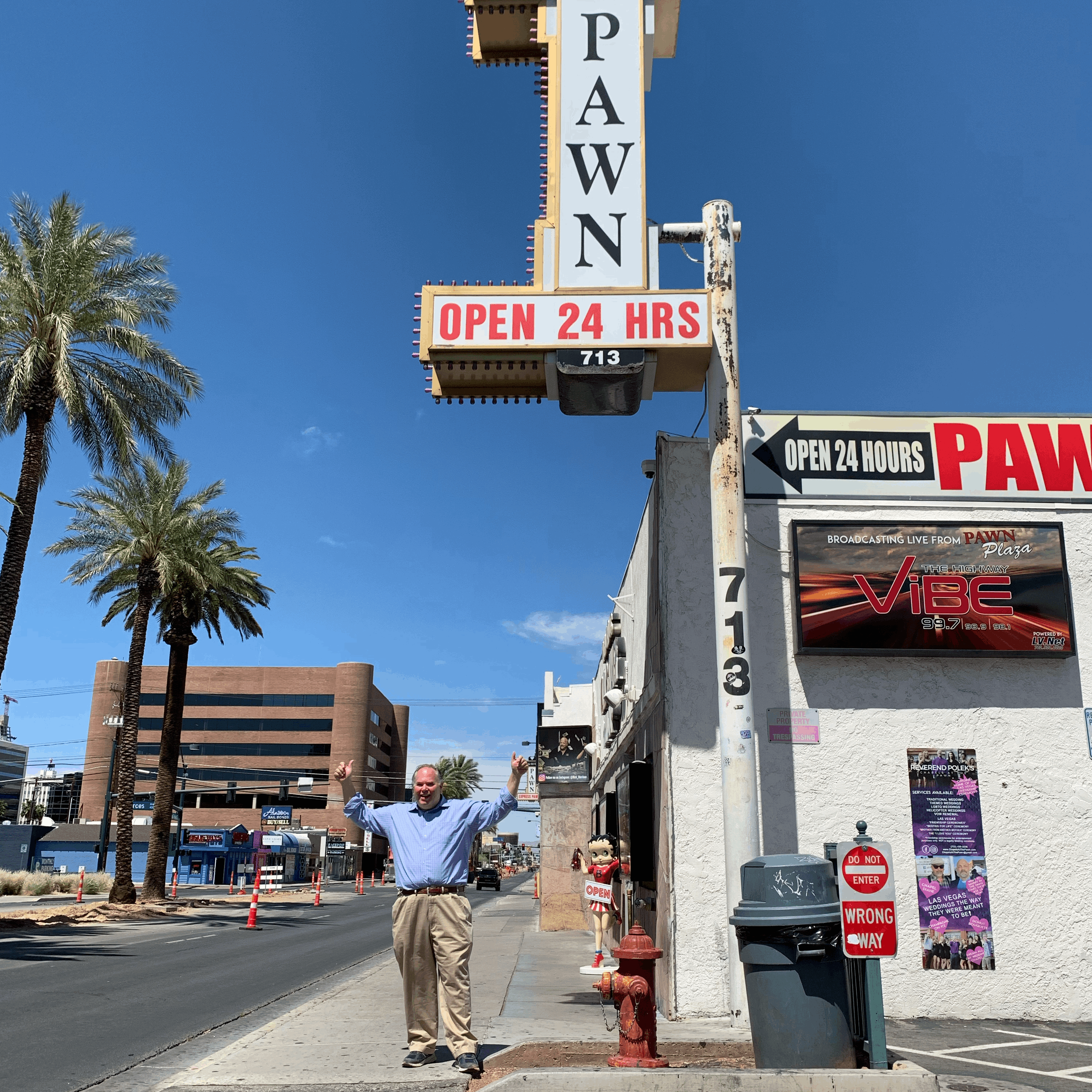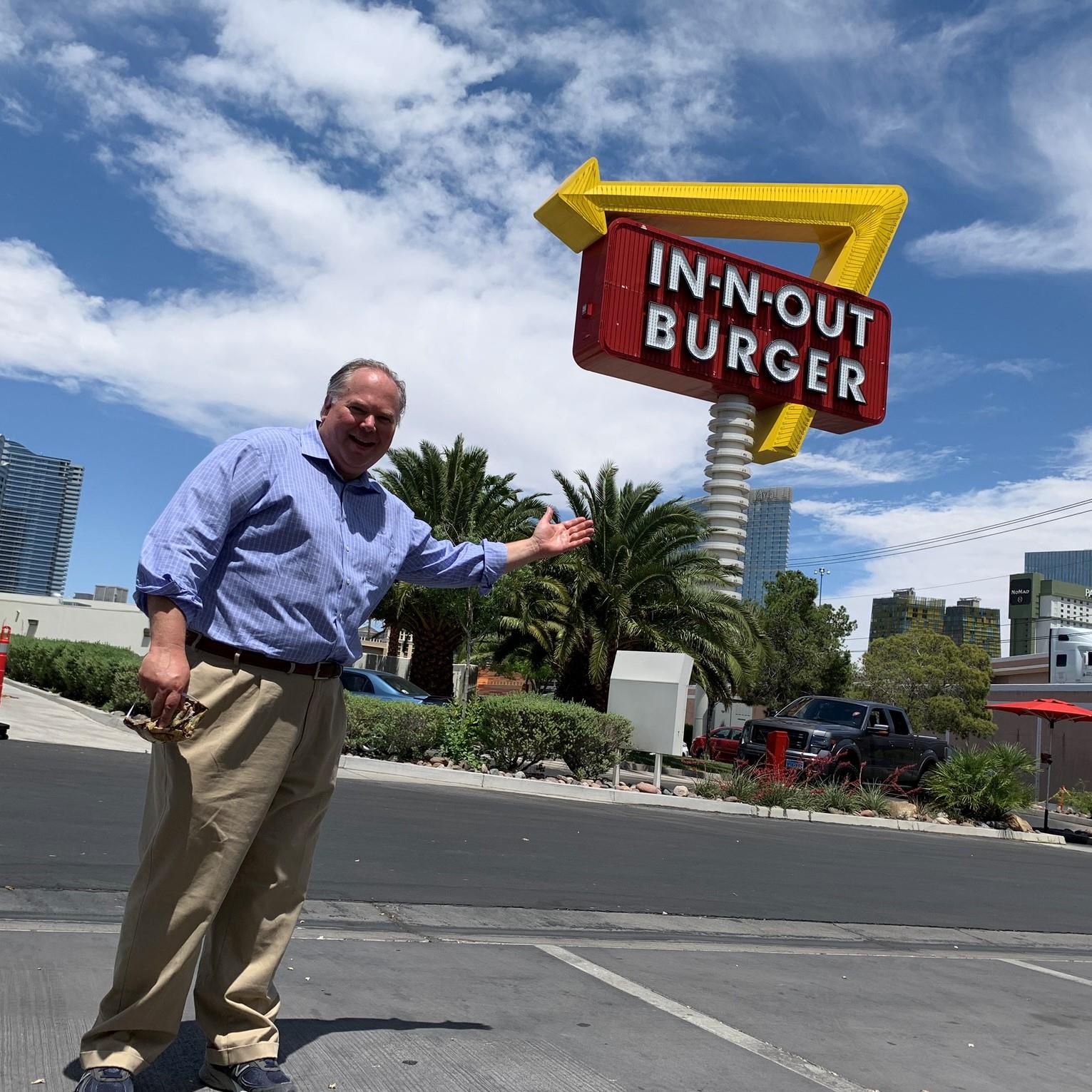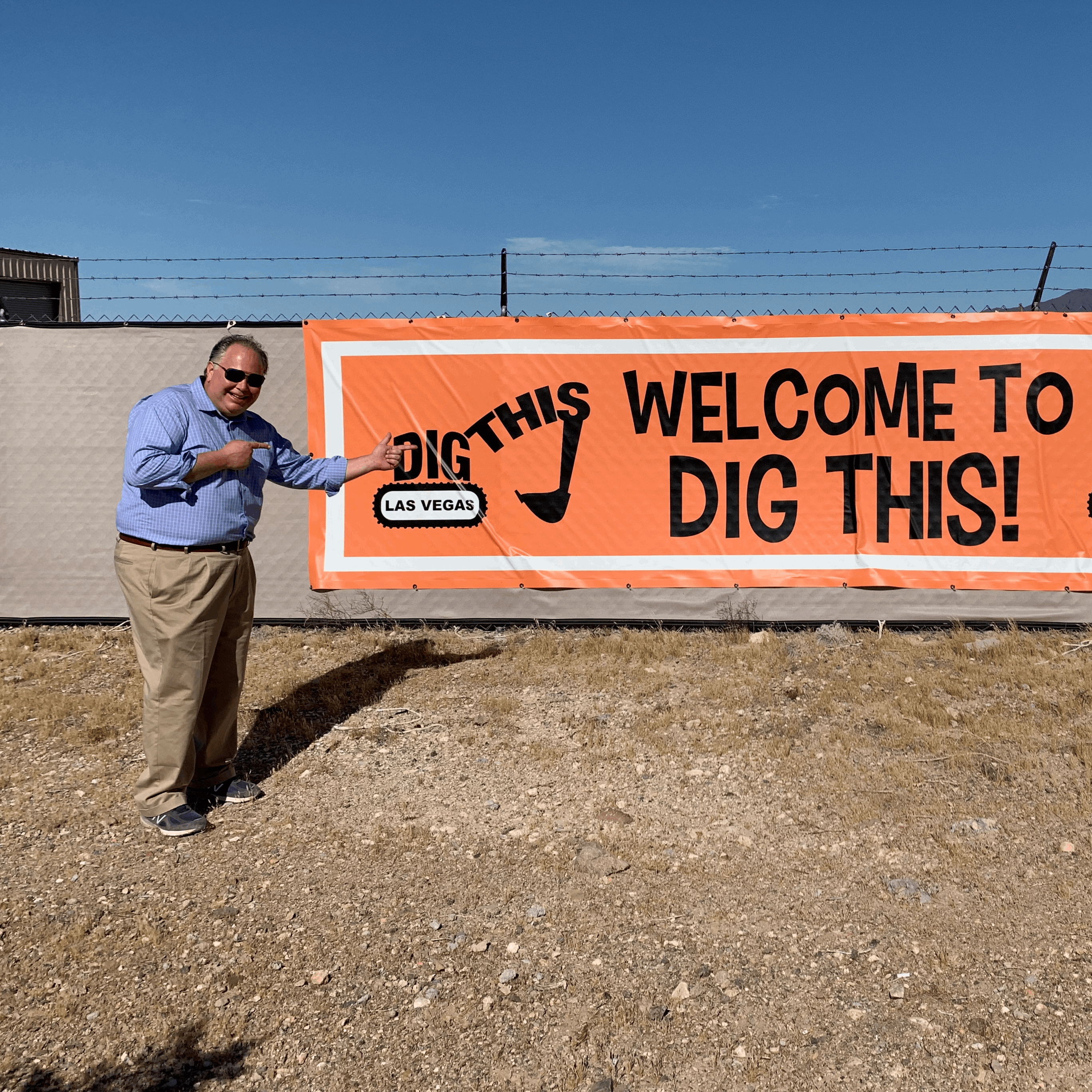 Left to Right: Barry at Rick Harrison's Gold & Silver Pawn Shop, Barry at In-N-Out, and Barry at Dig This
Not quite open, but 'opening soon' suggestions for those that need a little more time to plan your trip to Las Vegas:  
Dig This - Try your hand at playing around with heavy machinery, such as bulldozers, skid steers and excavators. It's like a sandbox with toys for adults. Opens June 1. 
Mob Museum - The National Museum of Organized Crime & Law Enforcement 
We hope you've enjoyed "Let's Fly with Barry" in Las Vegas. Check out the video here. Stay tuned for his next adventure on where you can travel right now.